Chi Alpha Epsilon
Chi Alpha Epsilon (XAE) National Honor Society was formed to recognize the academic achievement of students admitted to colleges and universities through non-traditional criteria/opportunity programs. Dr. Elbert M. Saddler, Ph.D., founded Chi Alpha Epsilon in 1990 at West Chester University of Pennsylvania and there are now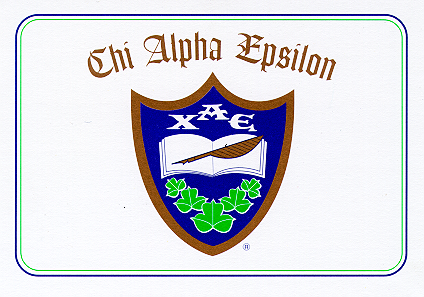 over 110 chapters in the United States. Eligible students must be full-time (12 credit hours) and hold a 3.0 cumulative GPA for two consecutive semesters. A private initiation, which includes ritual materials for each inductee, is conducted each spring preceding the EDP Awards Ceremony and the pinning takes place during the awards ceremony. Fredonia's Alpha Mu chapter started in October 1999. "Like" XAE at www.facebook.com/XAEnational.
See pictures from our most recent honor society induction.