J-Term
Register Online for J-Term    View Course Offerings
Stay on Track, Stay Engaged and Save!
To help out during these unprecedented times, Fredonia is offering a 15 percent discount on undergraduate tuition for J-Term 2021. 
Most classes span 5 weeks in duration and start on Monday, December 21, 2020.
The State University of New York at Fredonia reserves the right to cancel any course for which the enrollment is deemed insufficient or for other administrative reasons. The university also reserves the right to change faculty assignments and therefore cannot guarantee students the faculty of their choice.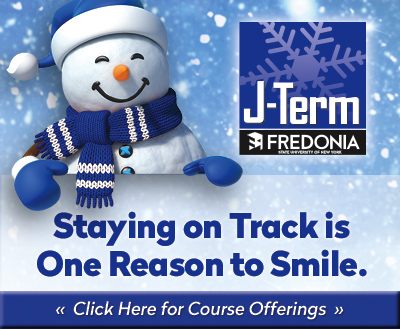 Current News
The J-Term 2021 web registration continues through Friday, December 4.  For more information, contact Extended Learning at 716-673-3177 or extended.learning@fredonia.edu.