J-Term
Register Online for J-Term 2020 View Course Offerings
Online classes begin December 23, 2019.
Campus-based classes begin January 6, 2020.
The State University of New York at Fredonia reserves the right to cancel any course for which the enrollment is deemed insufficient or for other administrative reasons. The university also reserves the right to change faculty assignments and therefore cannot guarantee students the faculty of their choice.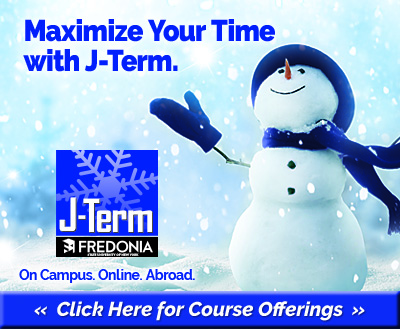 Current News
J-Term 2020 registration will begin in mid October.