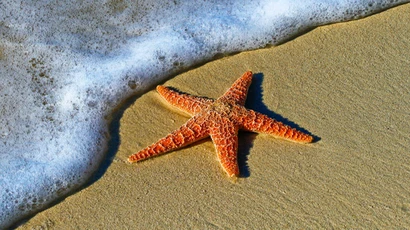 Starfish Resources for Students
STARFISH Early Alert is designed to facilitate communication between instructors, students, academic advisors and other campus resources.
What Can Starfish Do For You?
Fredonia cares about your success! That's why we're using the Starfish Student Success Network to empower you to be successful. We understand that pursuit isn't easy! It takes time, money, energy, effort, and perseverance. When things get challenging, it's important that you know how to connect with the helpful resources and people at Fredonia that are available just for you.
Get help today!
Starfish at Fredonia can help us support you when you need it and make it easy for you to find the right people and services. It also makes it easy for those people to engage with you when they recognize that you need extra help.
Celebrate your successes!
The best part is that when you have done something worth celebrating – including turning around a difficult situation – your instructors can use Starfish to send you Kudos. You'll be surprised how much a little positive news can brighten your day.
Help is available!
If you have a question or a concern that is impacting your success, Starfish can help you get assistance.
Click on the "Raise Your Hand" navigation item. Select one of the topics and be sure to add detailed comments about your request so the appropriate person has the information they need to best assist you.
Made just for you!
You have already started down a path to success. It may not be a smooth or easy road, but you can do it! Starfish is a powerful tool for Fredonia to help you finish what you start.
Some other benefits that you will experience with Starfish are:
Learn immediately when there's a concern about your academic performance – or something else that is interfering with your studies.
Easily discover which support services are available to you, where they are, and how best to reach out to them by using your personalized Services Catalog on your Starfish Success Network.
Receive notifications and reminders the way you prefer, on the device you prefer.