'Rockin' the Commons' returns Saturday to Barker Commons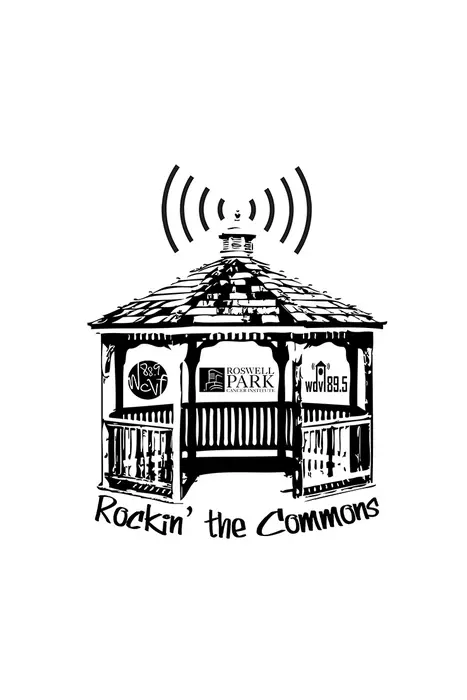 With more group activities planned and rock bands on board, Fredonia Radio Systems has its sights set on taking the 20th anniversary of "Rockin' the Commons" – an annual fundraiser it hosts to benefit Roswell Park Comprehensive Cancer Center – to a new level.
Added to the fundraiser – which takes place in Barker Commons on Saturday, Sept. 23, from 11 a.m. to 7 p.m., – are activities hosted by FREDGrows and the student Psychology Club – both first-timers at Rockin' the Commons. The student chapter of the American Cancer Society is also returning, and there will be opportunities to sign cards that will be sent to children afflicted with cancer, along with a ribbon table.
More bands mean more live music, with several genres represented. Student groups scheduled to perform include Beach Tower, Asteroid Day, Early Worm, Jacob King, Prospect Connection, Amphobia, Lobotomite and the a cappella group The Guerillas, along with Silver Septet, a jazz group.
"We raise money through all the food that we sell, raffle tickets and CD and vinyl sales," said Hunter Halterman, general manager and a producer at Fredonia Radio Systems. The station hopes to raise more money this year by preparing the food that includes hamburgers, grilled hotdogs, snacks and soda. Fresh fruit cups may also be added to the menu.
Last year's Rockin' the Commons generated over $1,100, but the total in prior years had reached $4,000.
Does Fredonia Radio Systems expected to exceed last year's total by a hefty margin?
"You bet!" Mr. Halterman remarked.
Fredonia Radio Systems staff doesn't expect the alternate rain location, Steele Hall Arena, will be needed. "The 10-day forecast just released looks pretty good, so we're holding out hope," Halterman said.