Athletics, Alumni Association to host golf tournament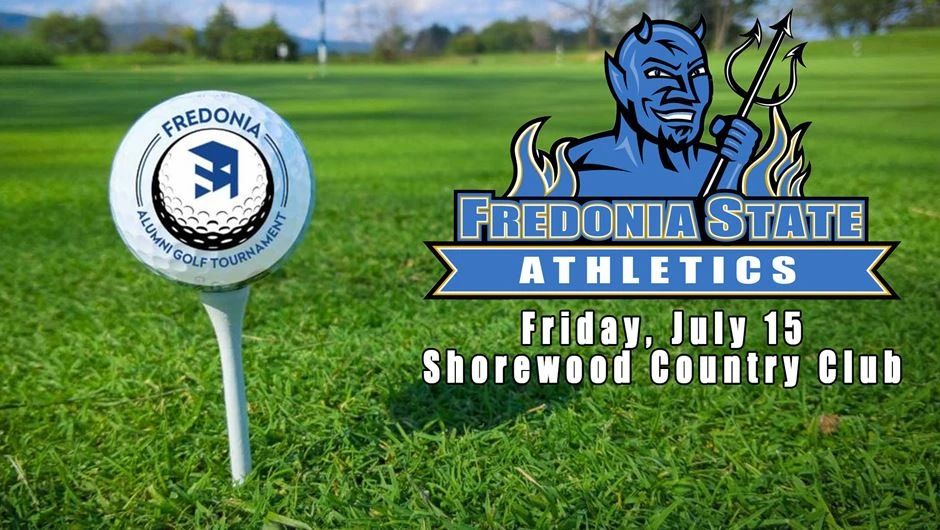 On behalf of the Fredonia College Foundation, the Fredonia Alumni Association and Fredonia Blue Devil Athletics, we proudly invite you to participate in the annual Fredonia Alumni Golf Tournament on Friday, July 15, 2022 at Shorewood Country Club in Dunkirk.

Proceeds from the tournament will benefit the Fredonia Alumni Association and Fredonia Blue Devils Athletic Programs.

Register for the golf tournament below, or for more information please see online or call 716-673-3321.
The deadline to register for the golf tournament is June 30.

"We are proud to again partner with the Alumni Association and support the Fredonia Alumni Golf Tournament," Athletics Director Jerry Fisk said. "The tournament is a great way to enjoy a round of golf with friends and other Blue Devils while supporting Athletics and the Alumni Association. We look forward to a fun day on the golf course and hope that all those that support our program are able to join in the festivities. There will be raffles and contests as part of an exciting day."