Cli-fi novelist Allegra Hyde to give public reading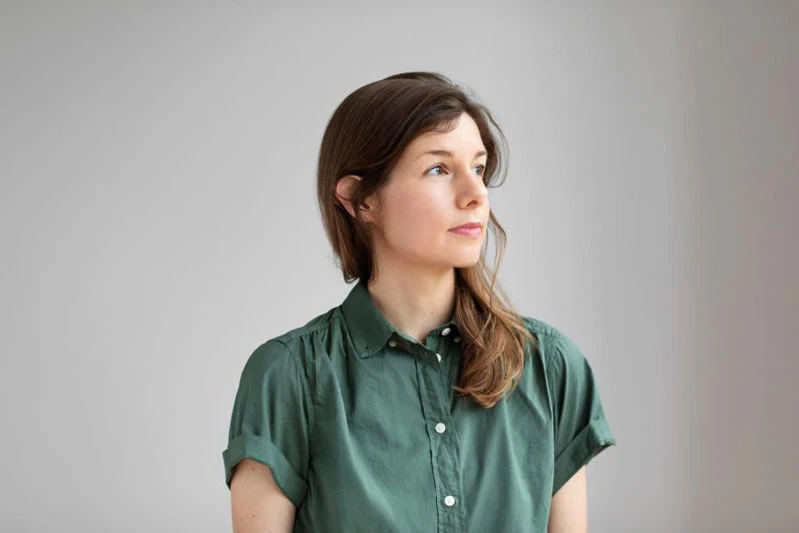 By Michael Sheehan
Allegra Hyde, author of the cli-fi (climate fiction) novel "Eleutheria," will give a public reading in Rosch Recital Hall on Thursday, Sept. 29, at 7 p.m., in the return to in-person events for the Mary Louise White Visiting Writers Series at SUNY Fredonia.
Ms. Hyde's event will also feature work on local lake ecology by Department of Biology Associate Professor Courtney Wigdahl-Perry's students and a performance by the Fredonia Gamelan Ensemble.
The reading is free and open to the public and is supported by the Department of English, and the Mary Louise White Visiting Writers Series and the Carnahan Jackson Fund for the Humanities, both established through the Fredonia College Foundation.
Hyde's novel is told from the perspective of Willa Marks, the child of survivalists who ends up seeking out an eco-utopian community in the Bahamas called Camp Hope. Her parents taught her to see that the end was coming; as an adult, she believes protest and activism can show the way to a new beginning.
Her optimism is complicated, as is her character, and she is frequently disappointed or betrayed by those she looks to for guidance. But the arc of the novel manages to merge her parents' view of survivalist tactics with utopian ecoactivism and imagines a movement of children that changes the world.
It also includes Marks' complicated romance with Sylvia, a Harvard sociologist, and uses "alternate facts" about the last administration to comment on contemporary politics.
Hyde describes it as "a book about hope," and says, "I'm continually interested in how fiction can be a space for talking about issues." In an interview with (previous MLW visitor) Matt Bell, she gets at the heart of cli-fi as a genre, saying, "We need [the utopian imagination] more than ever if we're ever going to shift our collective trajectory away from climate devastation, fascism and other catastrophes. We need to be able to visualize where we want to go – what kinds of communities and societies we want to live in – if we are going to create anything like those better futures."
That being said, this is not a novel of unwavering hope; its ending conflates a decentralized activist solution with a media/tech-utopian/political failure.
Hyde also has two collections of stories, "Of This New World" and "The Last Catastrophe" (forthcoming in 2023), which she describes as speculative stories that seek to take on and exaggerate contemporary challenges.
View video of her appearance on "Late Night with Seth Meyers" online.
The Los Angeles Times noted, "Hyde plants all sorts of IEDs in her first novel, shattering her protagonist's heart, the streets of a decidedly un-United States and, especially, our fragile planetary ecosystem. This is cli-fi even when it turns intimate, with the first kiss between lovers or the failures of addict parents."
Publishers Weekly noted, "Exquisite prose and keen insights into the limits of idealism and activism add to the propulsive narrative. This is a worthy entry into the growing field of environmental fiction."