Fredonia to host inaugural Women in Music Industry symposium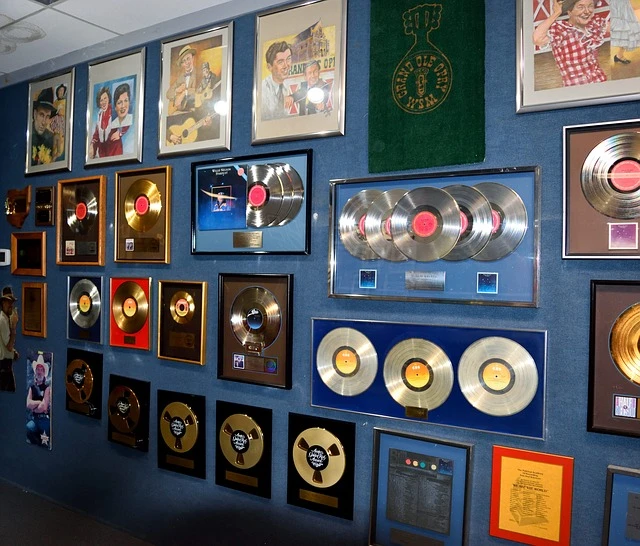 "Women, Business and Music," the first seminar/mixer organized by the Women's International Music Network in its #SheRocksIt series, will be held on Saturday, April 13, from 1 to 4 p.m., at the State University of New York at Fredonia.
Music industry professionals will share insight into issues of interest to women and men working or seeking to work in the music industry at a panel discussion, seminar and networking opportunity. The event in McEwen Hall 209 is free and open to the public.
Bringing the symposium to Fredonia is the result of a partnership between the Fredonia Music Industry program and the Fredonia Technology Incubator, with support from the New York State Incubator Program, to promote entrepreneurship.
WiMN is an organization devoted to supporting women – as performers, business insiders, educators and students – in all areas of the music industry. Additional #SheRocksIt events are scheduled in Los Angeles in May and Nashville in July.
Armand Petri, head of Fredonia's Music Industry program and a multi-platinum record producer, indicates the event represents an important step to raise awareness among students, both male and female, about issues that arise as women take what he says is their rightful place in both the creative and business aspects of the music industry.
"Our program, like the music industry itself, has seen a growing amount of female participation over the last several years, to the point where the previously predominantly male Music Business major is now 50 percent women," according to Mr. Petri.
Symposium speakers include:
Laura B. Whitmore, WiMN founder and president and producer of the She Rocks Awards that are given out at the annual NAMM (National Association of Music Merchants) convention to honor female music industry luminaries. Ms. Whitmore has an M.B.A. and formerly served in the CBS Records marketing department and was the artist relations representative for Korg, Marshall and Vox instruments before starting her own public relations firm for event production and graphic design.
Divinity Roxx, renowned bass player and former music director for Beyoncé. Ms. Roxx has toured around the world and has backed up numerous artists, from Patti Labelle to Jay-Z, from Kayne West to George Michael.
Ebonie Smith, award-winning music producer and audio engineer at Atlantic Records. Ms. Smith, a Forbes Magazine "30 Under 30" nominee, is president of Gender Amplified, Inc., a non-profit that supports women and girls in music production. She has a M.M in Music Technology from New York University.
Laura Clapp, a retail marketing development specialist for Shure Microphones. Ms. Clapp has toured in the United States and Japan with Howard Jones and has released three independent albums of her own music.
A Q/A session and a meet and mingle with the speakers will take place after their presentations.
Chuck Cornell, Fredonia Technology Incubator director, said Fredonia's Music Industry program is both outstanding and diverse. "I am thrilled to partner with this program that will highlight entrepreneurial opportunities for women in the music industry," he said.