Fredonia improves in annual rankings for quality, value and social mobility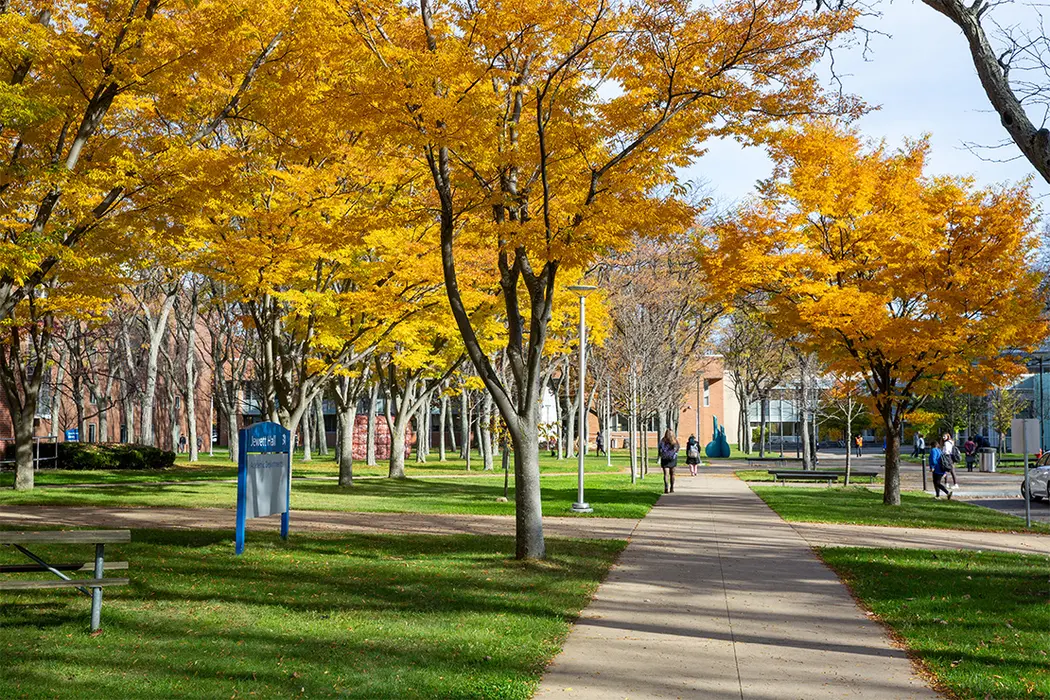 The State University of New York at Fredonia remains among the top colleges and universities in the Northeast for overall quality, value, and social mobility, according to the latest rankings released this week by U.S. News & World Report.
SUNY Fredonia is one of the highest-rated SUNY schools, ranked 23rd overall in the category of "Top Public Universities in the North." Fredonia has been ranked in the top 25 in this category for 34 consecutive years. The publication's "North" region includes nearly 200 four-year universities in Connecticut, Delaware, Maine, Maryland, Massachusetts, New Hampshire, New Jersey, New York, Pennsylvania, Rhode Island and Vermont.
"SUNY Fredonia continues to provide a world-class education, and I am very proud that 'U.S. News & World Report' continues to recognize the university's assets," said President Stephen H. Kolison Jr. "Fredonia's consistently high rankings are a testament to the hard work and passion of our students and the dedication of our renowned faculty and staff."
In the larger category of public and private institutions in the North, SUNY Fredonia moved up to 69th in the top tier of the "Best Regional Universities," which the magazine defines as those offering primarily bachelor's and master's degrees. The rankings compare bachelor's degree-granting institutions across the U.S. on 15 measures of academic quality.
SUNY Fredonia ranking also improved to 55th - among the top SUNY universities listed - in the category of "Best Value Universities in the North," which equally considers a school's academic quality and the cost of attendance. The higher the quality of the program and the lower the price, the better the deal.
SUNY Fredonia was also recognized for its commitment to ensuring all students, regardless of background, can find a path to success. The university moved up 21 spots to 47th in the "Top Performers on Social Mobility" category by enrolling and graduating many disadvantaged students awarded Pell Grants.
Additional recognition in the annual rankings include placement in these three categories:
Undergraduate Business Programs

Undergraduate Computer Science Programs

Undergraduate Psychology Programs
The annual rankings represent a comprehensive look at how colleges and universities stack up based on widely accepted indicators of excellence and aim to help students evaluate and compare data compiled by ranked colleges and universities.