Fredonia's Walsh and Micheli tabbed SUNYAC men's soccer Athletes of the Week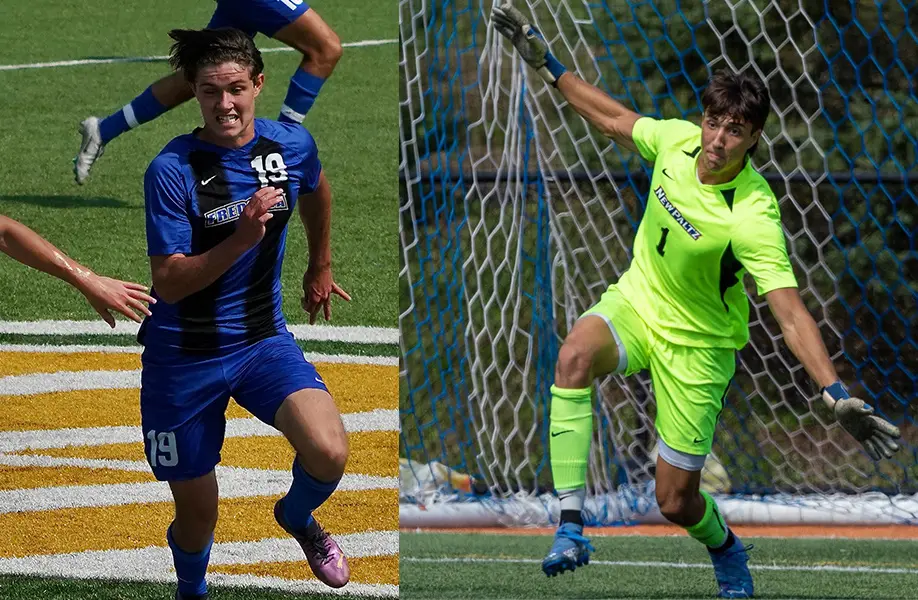 The SUNYAC picks Fredonia's Camron Walsh as the league's Men's Soccer Offensive Athlete of the Week while New Paltz's Christian Micheli was named the Defensive Athlete of the Week.
Walsh had one goal and one assist in a 7-2 victory over St. Vincent and scored twice against Hilbert and had the game winning goal for the Devils to beat the Hawks 2-1. Walsh toaled seven points to help Fredonia go 3-0 on the week with victories over St. Vincent, Pitt-Bradford and Hilbert.
Micheli was a part of two shutout victories for the Hawks. He played the full 90 minutes in net and recorded six crucial saves in a 1-0 win over Vassar Wednesday before playing 81-plus minutes in a 4-0 rout of Skidmore where he made four stops.