Goetz named January/February Student of the Month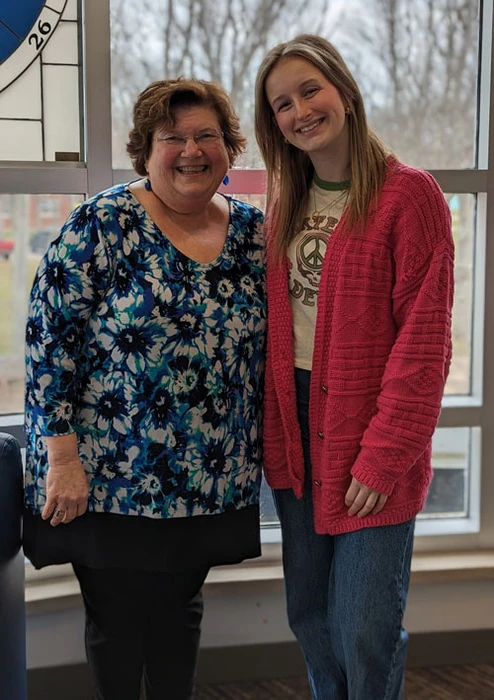 Abby Goetz of Cambridge Springs, Pa., has been named Student of the Month for March by the Office of Residence Life at SUNY Fredonia.
Abby was nominated for the award by Dr. Susan McNamara, for strong academics and numerous contributions, highlighted by Abby's work in teaching entrepreneurship opportunities and financial sustainability.
Abby is a member of Enactus and leads a project to work with Northern Chautauqua Catholic School students on entrepreneurial and financial skills. Last year, she worked on a project offering workshops to first-year college students to help with their transition. Abby is a sophomore with a major in Business Administration-Marketing.
Dr. McNamara praised Abby's abilities, noting: "Abby is an Honors student and continually strives in her course work. She has thrived as a Marketing major as well as dives into an interdisciplinary approach to learning. She takes classes out of her major with zest."
When asked about her favorite things about Fredonia, Abby wrote, "the people that I've met here, the supportive professors, all of the activities and clubs that students are able to take part in, and the sushi served in Willy C's." Abby's future goals for the year include "to continue excelling in my academics, meet more people, and get to know the Fredonia and Dunkirk area a bit better. After graduation I want to find a company to work for that matches my values, find some time to travel around the world and maybe start a Depop so that I can justify my shopping habits."
The Student of the Month program was implemented in 2003 to recognize students who are well-rounded, excel in their academics and contribute positively to the campus and community.
To nominate a student, go online.