Houghton Hall re-design brings kudos to architects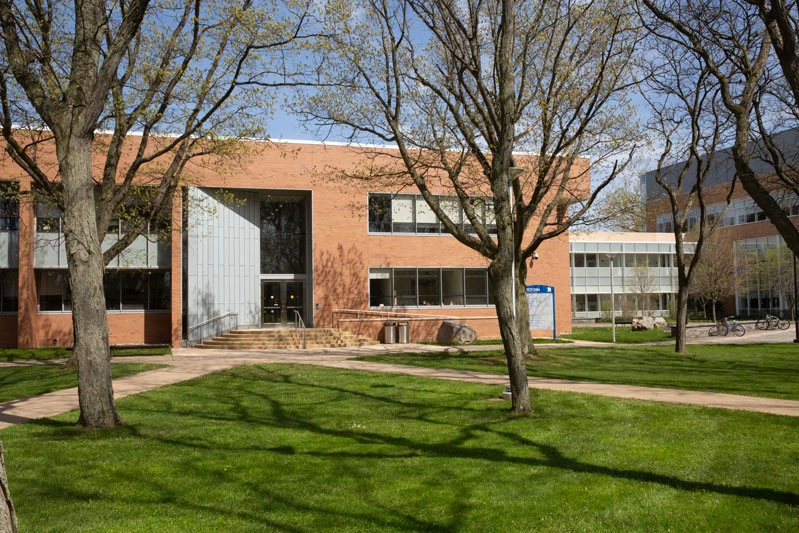 The LEED Silver re-design of Houghton Hall at SUNY Fredonia has garnered the architects, Mitchell Giurgola Architects LLC, accolades from AIA (American Institute of Architects) New York State.
The AIANYS Excelsior Awards program highlights the best in publicly funded buildings, outdoor areas, and public art across the state and the professionals who support and advocate for them.
Nine projects, including the Houghton Hall refurbishment, received the 2023 award and were recognized at an awards ceremony earlier in May.
The project was described as "the renovation of an architecturally significant yet obsolete building designed by I.M. Pei and Partners into a LEED Silver science facility for the 21st century."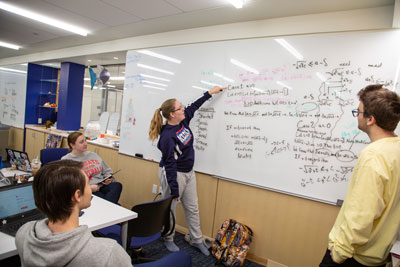 SUNY Fredonia Director of Facilities Planning Markus Kessler noted, "Fredonia prides itself on making education and research more accessible to all students from every background in the STEM field and this building is a testament to Fredonia's collaboration, unity, and community pride. This renovation was designed from day one to be a place that draws students to the sciences. It provides not just a place to come and take classes, but to stick around and develop a sense of kinship and community.
Facilities Planning is very grateful for the investment so many people made to make this project possible and successful, the Science User Groups, Facilities Services, Information Technology Services, State University Construction Fund, Mitchell Giurgola Architects, and especially our Project Shepard Holly Lawson. But another group of important people that we would like to thank are the students; it is a pleasure watching them in their classrooms, teaching labs, and using the study nooks and making use out of the glass boards or just relaxing, it's the students that really makes this project so successful."
Dean of the College of Liberal Arts and Sciences Andy Karafa commented on the newly renovated spaces: "Fredonia faculty members and students in our STEM programs have a long history of working closely together. Now they have a variety of incredible spaces that facilitate and better show off these collaborative efforts."