Jarvis to hold reading from acclaimed Vonnegut book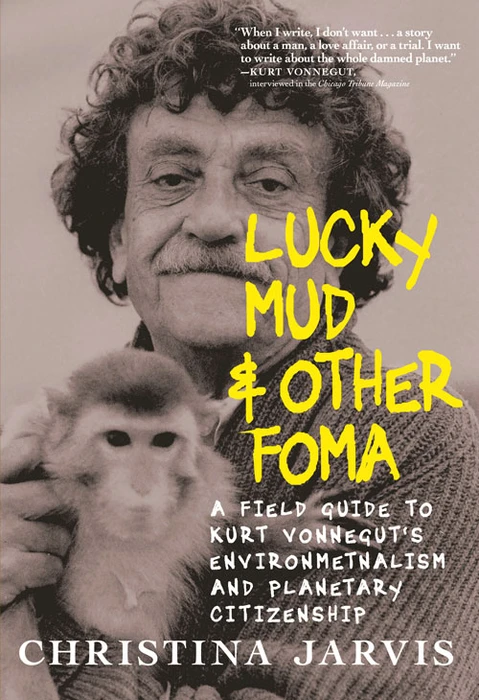 Department of English Professor Christina Jarvis will give a reading from her new book, "Lucky Mud and Other Foma," on Thursday, Oct. 13, at 7 p.m. in Diers Recital Hall, in Mason Hall, with a reception to follow. Brief remarks will be offered by Sean Kirst, '81, who will be receiving the Fredonia Alumni Association's Outstanding Achievement Award during Homecoming.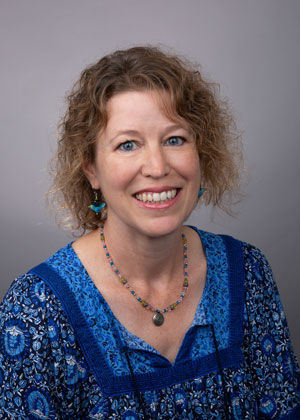 Both events are free and open to the public, and kick-off Homecoming weekend festivities.
"Christina Jarvis is the leading scholar on Vonnegut's civic engagement, locally and globally," wrote Julia Whitehead, founder and CEO of the Kurt Vonnegut Museum and Library and author of "Breaking Down Vonnegut." She added, "It is a delight to read her work and hear her speak." 
"Christina Jarvis is the leading scholar on Vonnegut's civic engagement, locally and globally." - Julia Whitehead
Dr. Jarvis's book has blown the lid off everything readers thought they knew about Mr. Vonnegut, commented Tom Roston, author of "The Writer's Crusade: Kurt Vonnegut and the Many Lives of Slaughterhouse-Five." It tells the story of the origins and legacy of what Vonnegut understood as "planetary citizenship" and explores key roots, influences, literary techniques and artistic expressions of his interest in environmental activism through his writing. 
Roston adds, "From unprecedented research into Vonnegut's childhood to nuanced readings of both Vonnegut's most famous and more obscure writing, Jarvis demonstrates why she is one of the most insightful Vonnegut scholars working today. This book is deeply, giddily, and intellectually Vonnegutian."
Jarvis shows that Vonnegut saw writing itself as an act of good citizenship, as a way of "poisoning" the minds of young people "with humanity . . . to encourage them to make a better world." Often that literary activism meant addressing real social and environmental problems – polluted water, soil and air; racial and economic injustice; isolating and dehumanizing technologies; and lives and landscapes desolated by war.
Publishers Weekly said of the book, "Close readings bolster her case, and Jarvis's study, though scholarly, has zest. Vonnegut's fans will revel in this clever exploration of his influences." 
Reminding readers of their shared connections as humans, as Earthlings, as stardust, "Lucky Mud" helps fans, scholars and book lovers of all kinds experience how Vonnegut's writings purposely challenge readers to think, create and love.
Author of "The Vonnegut Encyclopedia" Marc Leeds writes "Professor Jarvis combines Vonnegut's teenaged writings with his lifelong commitment to free speech, common decency, and planetary survival to present the man behind his absurdist plots." 
Ginger Strand, author of "The Brothers Vonnegut," agrees, saying, "Christina Jarvis sweeps aside the dismissive view of Vonnegut as a fabulist obsessed with space aliens and rocket ships, and shows him as the environmentalist, social justice activist, and 'planetary citizen' he was from beginning to end – in both his life and his work." 
Describing the book as "prodigiously researched, informative, marvelous, [and] eye-opening" Suzanne McConnell, author of "Pity the Reader: On Writing with Style," says, "'Lucky Mud' is a timely, inspiring, wow of a book. I loved it."
"In the world of environmental literature, one might think of Rachel Carlson, E. O. Wilson, Walt Whitman. Kurt Vonnegut? Not likely. But to leave him out would be a mistake," said Dr. Sherri Mason, a plastic pollution researcher and director of Sustainability at Penn State Behrend in Erie, Pa. 
"Satirical and darkly humorous, Vonnegut is usually classified as a science fiction writer, but Dr. Jarvis accurately places his art within the environmental and social justice lens he intended. If you aren't a Vonnegut fan, you will be," Dr. Mason said.
More information about the book release event can be found online 
And additional information about "Lucky Mud and Other Foma" is available online