New Honors Student Center to host opening event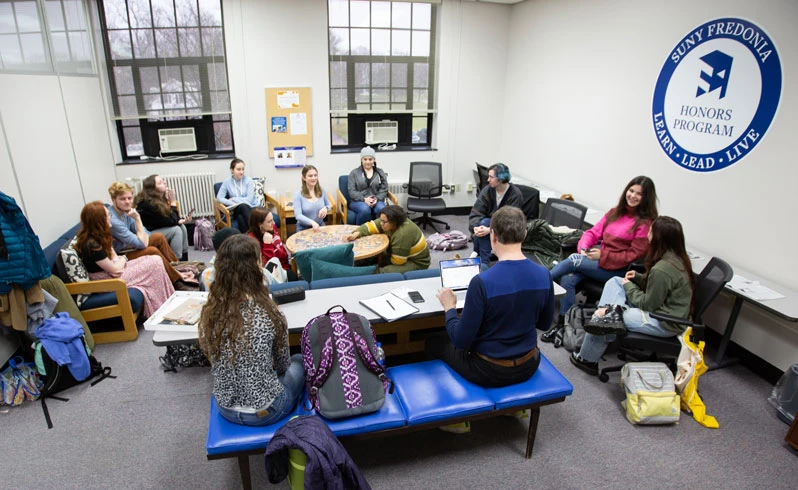 The Honors Program will celebrate the opening of the newly created Honors Student Center and Lounge located on the second floor of Fenton Hall Room 2148, on Friday, Feb. 24, at 1 p.m.
The re-imagined space is now home to a lounge, work space and office to be used by students in the Honors Program.
SUNY Fredonia has the second largest percentage of enrolled Honors students in SUNY with more than 400 students currently participating in the program.
The renovated space, which formerly housed Computer and Information Sciences faculty offices, provides a casual place for Honors community members to hold meetings, study, host small social activities and connect with prospective students and families. The Honors Program logo, designed by Scott Brown, a '22 graduate who majored in Visual Arts and New Media: Graphic Design, is mounted on one wall.
The walls of several former offices were taken down to produce a large and flexible open space.
Creation of the Honors Student Center and Lounge has been on the wish list of Honors students for a number of years and the focus of several proposals, particularly the work of Sophie Wojciechowski, a '22 graduate who majored in Communication: Journalism and Communication: Public Relations.