Petri writes the music score of 'Guns of Eden'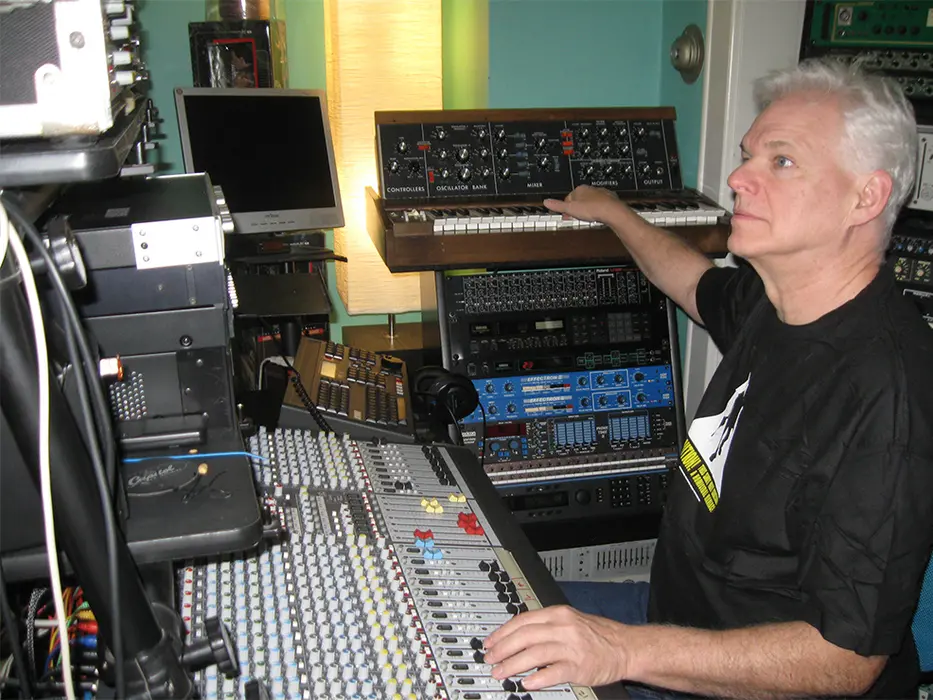 Music Industry Senior Lecturer Armand Petri scored the movie "Guns of Eden," an action thriller filmed mostly in Buffalo, NY, that has recorded four million views on the Uncorked channel Flix.
Mr. Petri worked alongside Fredonia alumnus Joseph Rozler ('81, Mus.B., Music Education) to develop the music, and recorded it and edited the film's music soundtrack. Buffalo-based filmmaker Gregory Lamberson directed and wrote the screenplay of the movie, made in the "Rambo" mold, about two people who go on a camping weekend and witness the execution of a drug trafficker by law enforcement.
"The soundtrack by Armand John Petri and Joe Rozler does a great job making the movie seem epic but also doesn't overwhelm the proceedings," wrote Bryan Kristopowitz in a 411mania review. "There's also a nifty, very hummable theme that plays throughout (too many genre movies, and the genre doesn't matter, don't bother with creating any sort of musical theme, which, in my opinion, is always a mistake)," Mr. Kristopowitz remarked.
"Guns of Eden" was screened August 2022 at the Buffalo Dreams Fantastic Film Festival, which specializes in action, animation, experimental, fantasy, horror and science fiction.
Petri, who developed SUNY Fredonia's Music Industry program and was enrolled in the inaugural class of Sound Recording Technology (then known as the tonmeister program), has a B. A. degree in Media and Performance Arts. He has won awards for scoring feature films and is currently scoring the movie "Special Needs Revolt."
Also an executive producer of "Guns of Eden," Petri previously collaborated with Mr. Rozler and Mr. Lamberson in the 2020 film "Widow's Point," which won Best Score at the Shawna Shea Memorial Film Festival.