Student research to be presented at Sigma XI conference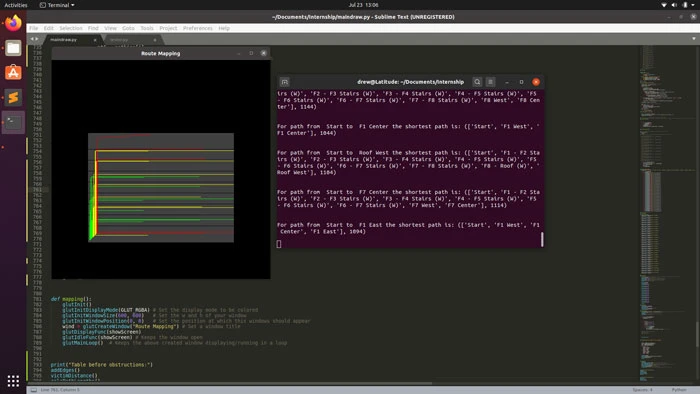 A 2020 summer research project, implemented by Fredonia Computer Science major John Andrew Merino, designed to help rescue victims of a building disaster, has been accepted for presentation at the 29th Sigma Xi Undergraduate Research and Creativity Accomplishments Conference to be hosted by Penn State Behrend in Erie, Pa.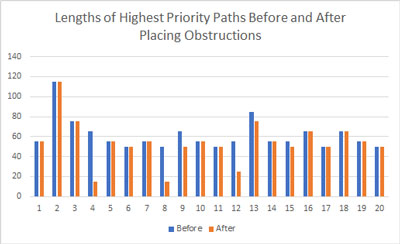 Mr. Merino, of Buffalo, created the software for generating victim localization, clustering and visual rescue path planning. Department of Computer and Information Sciences Chair and Professor Junaid Zubairi supervised and was the principal investigator of the Research Scholarship and Creative Activities (RSCA) project, "Using Localization and Clustering to Map Rescue Paths for Victims of a Building Collapse."
A summer RSCA research grant was awarded to Dr. Zubairi by the SUNY Research Foundation in 2020.
The project explores applications of indoor localization techniques in disaster management with an emphasis on multi-story buildings, which may be partially collapsed and require recovery of victims, Merino explained. The number and locations of victims who are carrying mobile devices can be determined through mobile signal processing.
A proposed algorithm, MLOCATE, provides a planning tool to assist emergency crews who can be dispatched to areas of the building where victims are located, said Merino, whose academic concentration is in software development. Maytum Hall, Fredonia's administration building, was used as a model in the project.
Merino indicated he learned about GSM signal processing and the equipment it requires, as well as route mapping AI to create the shortest and most efficient paths for rescue teams, and writing code in Python/OpenGL.
Judges will review projects from April 19 to April 23. A Q&A session with presenters will be held on Saturday, April 24, and awards for each category will announced by Monday, April 26. Merino's project will be placed in the physics, math, economics and computer science session of the virtual conference, which is sponsored by Sigma Xi, the scientific research honor society.
Merino is a candidate for a second Fredonia degree, in Computer Science, in 2021. He received a B.A. in History, with a second major in Philosophy, in 2011, at Fredonia.