Walsh's second goal is game winner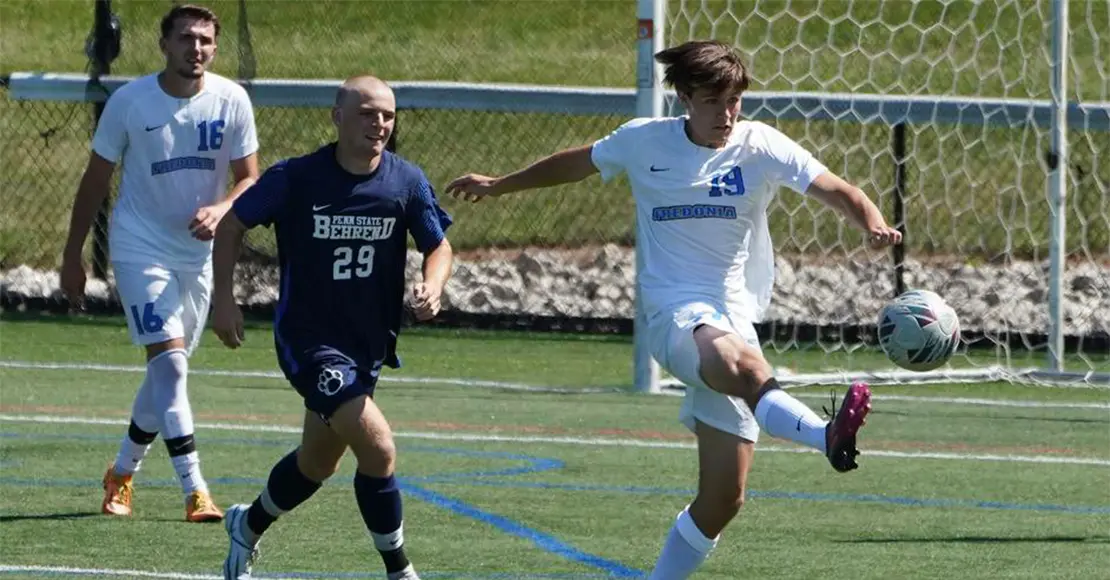 Camron Walsh scored both goals for the Fredonia State men's soccer team as they claimed a 2-1 victory at Hilbert College on Saturday. The game winner came following a scramble after a corner kick in the 85th minute.

Prior to Walsh's second goal of the game, both teams battled to a 1-1 tie with both scores coming on penalty kicks. Hilbert's Carter Burke scored on a PK in the first minute of the game, and Walsh scored following a handball in the 42nd minute.

The Devils held a 23-4 edge in shots. Tanner Stutzman made two saves in goal while allowing just the PK. Hilbert's Logan Peck made nine saves while allowing two scores.

"Today turned out to be a grind," said Head Coach P.J. Gondek. "We gave them life with a penalty kick one minute into the game. Although we had possession for most of the game and a number of shots, we just couldn't find the go-ahead goal until late."

Next up for the Devils (4-0-3) is the SUNYAC opener at Geneseo on Wednesday. Hilbert falls to 0-5 on the season.