Wasiura recognized nationally for website management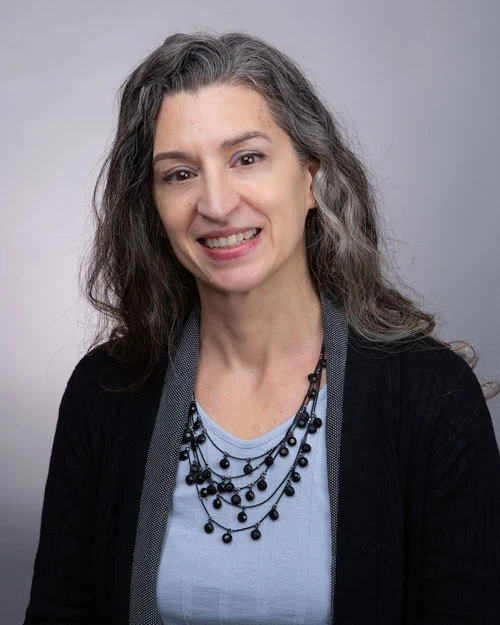 Andrea Scalise Wasiura, '90, who is Web Development Manager in the Office of Marketing and Communications at SUNY Fredonia, was named one of 10 recipients nationally to receive one of the inaugural Best in WebOps award from Pantheon, a website operations platform.
The program honors both teams and individuals who are strategizing, developing, and delivering extraordinary digital experiences that drive transformative change and create value for their organizations.
Pantheon noted in its announcement: "The Best in WebOps individual category recognizes leaders who are passionate about bringing processes, platforms and people together to create engaging web experiences. They are proven catalysts for change who are dedicated to accelerating collaboration and productivity among their web teams, introducing bold, new ideas, and pushing their digital strategies to new heights. An esteemed panel of marketing and technology industry judges selected Andrea as one of 10 individual category winners."
To learn more about the awards, and view the full list of both team and individual category winners, visit online
Ms. Wasiura, who earned a B.S. in Sound Recording Technology as well as a B.A. in Applied Music (organ) from SUNY Fredonia, has been a member of the university staff since 1999, beginning her career in Information Technology. She has contributed to many Fredonia initiatives and committees, including leading the ITAB Web Steering Committee to select Drupal as the university's current website CMS. In 2019, she obtained Project Management Professional (PMP®) certification through Project Management Institute (PMI).