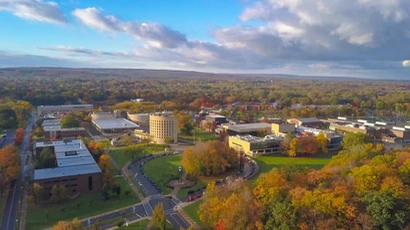 Design Services
The design team in the Department of Marketing and Communications is ready to assist campus departments and official members of the Fredonia community with producing quality print and digital material.
There are several things you can do as a client to speed up the process.
Think about what type of print or digital design you want, who the intended audience is, and what the message should be.

Gather all content you believe is relevant to your piece, such as bullet points of information, facts you want to brag about, or event information (time, place, etc.).

Find relevant photos you have access to. You can access the Fredonia Photo Library and choose photos that help tell your story.
Once you have your idea and have assembled your material, fill out the design request form. All custom design jobs must be submitted with a minimum of 6 weeks lead-time, not including print-production time. NO EXCEPTIONS. The lead time is necessary to account for revisions to your project and the myriad of other projects the team is working on.