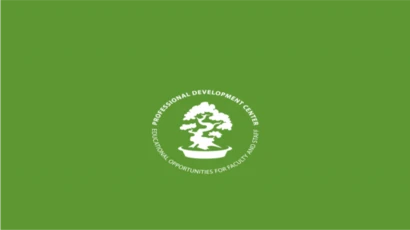 Diversity Dialogues
About the Facilitators Reimagining Equity and Diversity (FRED) Initiative:
The FRED team is a resource group compiled of administration, faculty, and students working towards making the Fredonia campus, including its individual departments and student groups, more open and accepting of all who wish to further their education here. The FRED team will continue to work with the university and its students to encourage intergroup dialogue, increase cultural awareness, and lead the charge in reimagining the Fredonia experience. The FRED team also works very closely with the Office of Diversity, Equity, and Inclusion, not only to educate, but to prevent prejudice, discrimination, and oppression against all people, both on campus and in the community. Its ultimate goal is to contribute in creating a campus climate that is favorable to the development of human potential through acceptance and understanding, not just compliance. The FRED team also aims to break down communication barriers through the facilitation of campus workshops and discussions.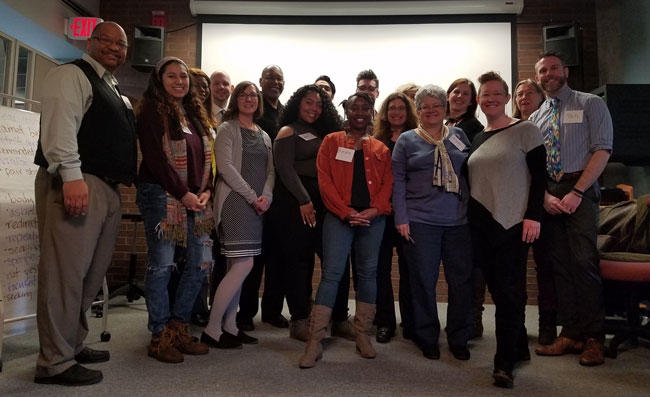 Overcoming our Social Divisions
Dialoguing about Race
Improving Race Relations through Dialogue
Dialoguing about Gender in the Me Too Era
Transforming our Campus Community through Conversations, Diversity, Divisions, and the Place for Dialogue
Please place your dialogue request at least two weeks in advance. Fall 2020 dialogues will be held via Zoom.
Request a Dialogue for your Class, Department, or Student Group
Questions? Email pdc-grp@fredonia.edu
Fatihath Assani
Residence Hall Director, Residence Life
Naomi Baldwin
Director, Office of International Education
Christina Carissimo
Graduate Assistant, Library
Simon Duncan
Student
Dawn Eckenrode
Director, Professional Development Center
Natalie Gerber
Professor, English
Sage Golisano
Student
Kevin Hahn
Associate Director, Residence Life
Judy Horowitz
Associate Provost Graduate Studies, Sponsored Research, Faculty Development
Kate Huff
Assistant Director, Admissions
Andy Karafa
Dean, Liberal Arts and Sciences
Timothy Kim
Student
Saundra Liggins
Interim Director of Diversity
Felicity Lopez
Student
Heather Martin
Instructional Support Associate, Finance and Administration; Coordinator, Human Resources
Jun Meng
Student
Jenn Michalek
Development Associate, Fredonia College Foundation
Angela Pucciarelli Rice
Staff Associate, Athletics and Recreation
Carmen Rivera
Associate Dean, College of Liberal Arts & Sciences; Associate Dean, World Languages & Cultures; Director, Interdisciplinary Studies
Richard Sanders
Residence Hall Director, Residence Life
Timothy Snider
Student; Resident Assistant
Christine Wagner
Lecturer, Psychology
Andrea Wasiura
Web Development Manager, Marketing and Communications
Julie Williams
Clinic Director, Communication Disorders and Sciences
Erin Willis
Assistant Director Study Abroad, Office of International Education