Teaching & Learning Conference
Now in its 13th year, Fredonia's Teaching & Learning Conference will focus on cultivating inclusive learning approaches that consider the diverse needs of students and create environments where all students have equal access to learning. Join us in an opportunity for scholarly exchange and hands-on practical application, with the ultimate goal of improving student engagement and success across disciplines.
Limitless Learning: Empowering Students through Inclusive Course Design
Monday, August 19, 2019
8:00 am - 4:00 pm
Williams Center
State University of New York at Fredonia
Fredonia, NY
Keynote Address: Beginning your own Inclusive Design Strategy
Presented by Jess Mitchell, Senior Manager for Research + Design, Inclusive Design Research Centre, OCAD University
Join us for a candid and compelling discussion about Inclusive Design and what it looks like in college learning environments. Participants will examine their teaching practices through critical lens of inclusive design, and will be able to intentionally apply this approach in daily decision making. Essential elements for making teaching and learning inclusive will be shared, as well as challenges that arise in making inclusive content. Next steps to being empowered and supporting each other in a community of practice will be provided. Learn how you can begin to see things differently and what it looks like to apply these learnings tomorrow!
About the Keynote Speaker: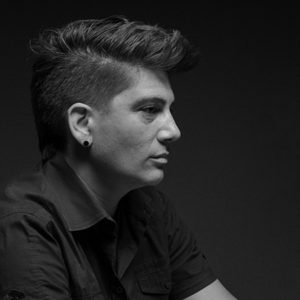 Jess Mitchell serves as the Senior Manager for Research + Design at the Inclusive Design Research Centre at OCAD University in Toronto, Ontario. Jess' recent work includes a project for the U.S. Department of Education's National Institute on Disability and Rehabilitation Research dedicated to helping people with disabilities personalize a "one-size-fits-one" approach to accessibility, removing barriers to access for users with sensory or physical limitations, cognitive constraints or other unique learning affordances.
A word from the speaker: "I am lately most fascinated with the evolving world of design, in particular ethics and design. I spend most of my time in inclusion, diversity, and equity. And am deeply committed to empowering people and helping to shift their perspective."
Conference Program
Schedule at a Glance
Conference Agenda:
| | | |
| --- | --- | --- |
| 8:00 am - 9:00 am | Sign-in & Refreshments | Multi-purpose Room, Williams Center |
| 9:00 am – 9:15 am | Welcome & Opening | Multi-purpose Room, Williams Center |
| 9:15 am – 10:30 am | Keynote Address and Q&A | Multi-purpose Room, Williams Center |
| 10:30 am – 11:00 am | Networking & Discussion | Multi-purpose Room, Williams Center |
| 11:00 – 11:50 pm | Concurrent Sessions | S204A-E, Williams Center |
| 12:00 pm- 1:00 pm | Lunch | Multi-purpose Room, Williams Center |
| 1:00 pm – 1:50 pm | Concurrent Sessions | S204A-E, Williams Center |
| 2:00 pm – 2:50 pm | Concurrent Sessions | S204A-E, Williams Center |
---
Travel Information: