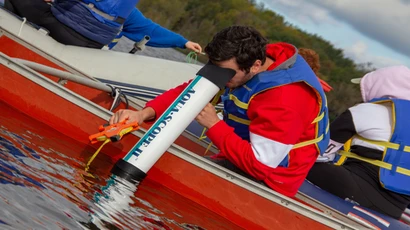 Biology Program at Fredonia
Fredonia's Department of Biology offers the most up-to-date facilities, cutting edge instrumentation and technology of any undergraduate biology department in New York State. Fredonia's award-winning faculty blend outstanding instruction with research and professional learning opportunities for every biology major student enrolled in these programs. All of this translates into an outstanding experience for students. Fredonia now has an accelerated program in Biology that enables biology major students to earn B.S. and M.S. degrees in Biology in five years, instead of the conventional six years.
The Fredonia Difference
The Department of Biology offers the smaller class sizes and individualized advising of a small college, and the diverse programs, course offerings and research opportunities of a larger university. The department is housed in Fredonia's $60 million Science Center, which opened in 2014. The Department of Biology has over $4 million worth of cutting edge tools and instrumentation; all of which are used by students in teaching and research labs.
Career Opportunities for Biology
Health care professions (medicine, dental etc)
Researcher
Ecology and environmental management and conservation
Forensic science
Biotechnology
Science museums/zoos/aquariums/parks/nature centers
$60
Million
Fredonia's state-of-the-art Science Center contains over $4 million in new equipment and instruments.
Summer research
Fellowships are available for students for 10 week projects under the mentorship of faculty.
Small class sizes
Course enrollment is limited to 10-25 students to ensure faculty-student interaction.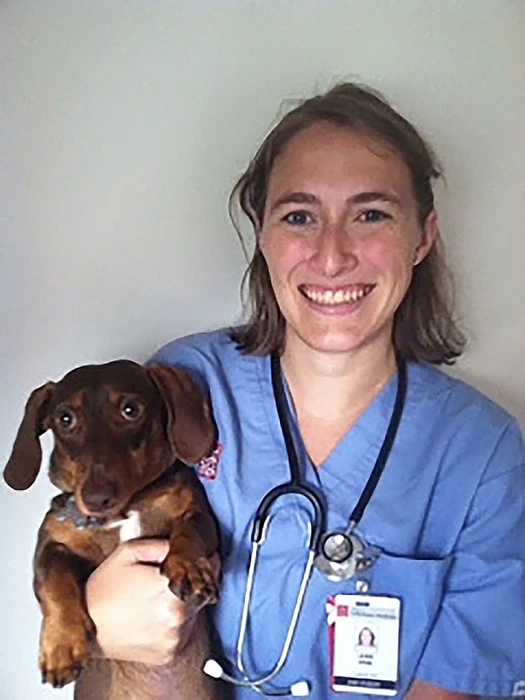 "Every Fredonia Biology professor is willing to help you when you need it. They also push you to find the true potential that you don't even know you have yet."
After graduating from Fredonia, Leah went on to complete her degree at Ohio State University College of Veterinary Medicine.
Leah Kerns Webb
Biology
Class of 2012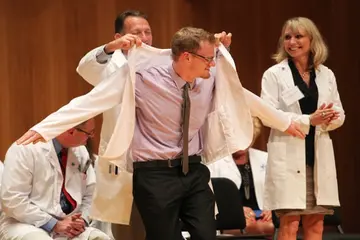 Health professions
Students interested in health professions such as Medicine, Dentistry, Veterinary, Optometry, or Pharmacy often select the Biology or Molecular Genetics programs as a major.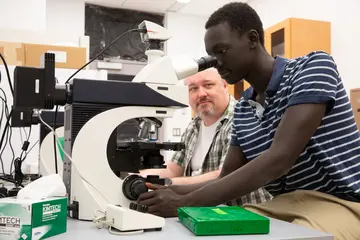 Research opportunities
Every Biology student engages in research experiences. Our students go to Yellowstone National Park to study ecosystems, and the Bahamas to study marine biology.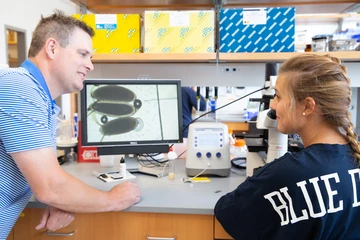 Experts in their field
Faculty come from world-renowned universities; and they teach the same courses at Fredonia taught at those institutions.
Sample Courses
BIOL 421 Biological Conservation
An examination of species diversity with an emphasis on human activities which affect these patterns.
BIOL 424 Aquatic Biology
Classification and biology of major groups of organisms that inhabit freshwater environments, characteristics of aquatic habitats, pollution of aquatic environments, and the role of physical and chemical factors in aquatic ecosystems.
BIOL 480 Molecular Biology of Disease
The course will cover topics relating to the genetic and biochemical etiology of human disease.
Program Additional Links
What does a 4-year degree look like?
What are all the required and elective courses offered to obtain this degree?
An all-time high 16 alumni of SUNY Fredonia – half of them members of the Class of 2023 – will matriculate to medical, dental, optometry and veterinary schools and physician assistant programs this fall.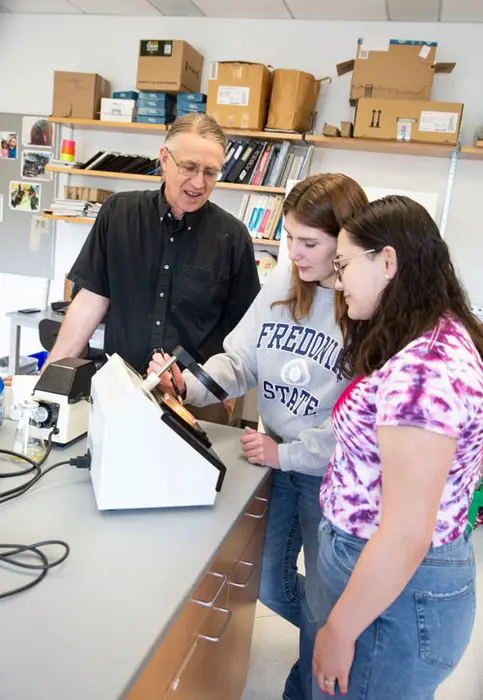 Eight undergraduate and graduate students majoring in biological sciences have each been awarded $4,500 stipends to support individual research experiences this summer. Endowments established in the Fredonia College Foundation are providing $36,000 to support the research activities.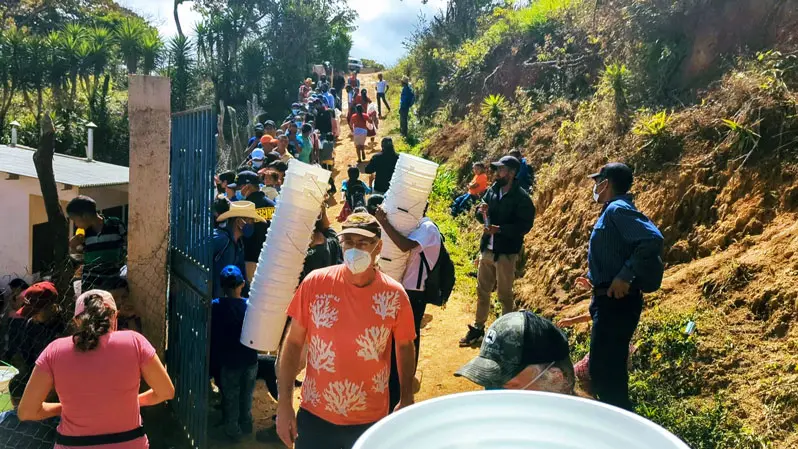 It should come as no surprise for SUNY Distinguished Teaching Professor Ted Lee to use his Fulbright U.S. Scholar Award during the Spring 2024 semester to continue his research into water quality issues in Honduras.