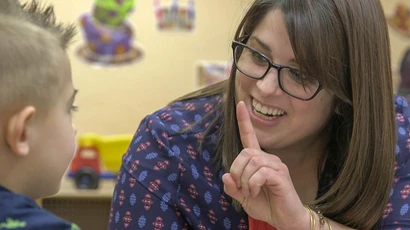 Communication Disorders & Sciences Program at Fredonia
Fredonia's renowned Communications Disorders and Sciences program teaches you to apply biomedical, psychological, and physical principles to the development and treatment of speech, language, hearing, and cognitive communication problems. We will help you transition directly from our undergraduate to our graduate program, which touts a 97% job placement record over the past three years.
The Fredonia Difference
Fredonia's established combination of undergraduate and graduate programs allows you to receive your degree working with seasoned professional in real-life situations and in state-of-the-art facilities. You will complete your graduate degree earlier than most other schools, giving you a jump start to find the job you want.
Career Opportunities for Communication Disorders & Sciences
Speech-Language pathologist
Speech therapist
Audiologists
Clinical supervisor
Private practitioner
Special education teacher
3
Clinic courses
Available to students in the undergraduate program. Most programs only offer one.
97%
Job placement
Students who receive undergrad and graduate degrees from Fredonia find good-paying jobs.
Why Communication Disorders & Sciences at Fredonia?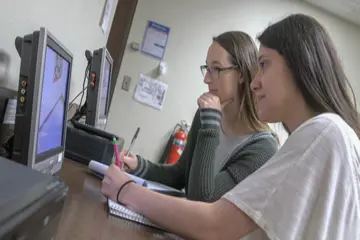 Youngerman Clinic
Fredonia's on-campus clinic offers services for adults with hearing issues, and for young children with and without communication and/or developmental impairments.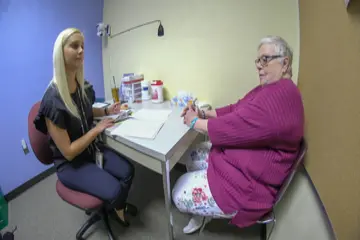 Community involvement
Fredonia stresses students volunteer their first year so they can start working with community members. We have opportunities available!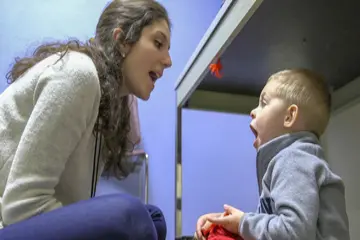 Easy transition to Fredonia's graduate program
Easily transition into Fredonia's graduate program. Earn your master's sooner than in most programs, which gives you a jump start to your career.
Sample Courses
CDS 323 Speech Sound and Language Disorders
Assessment and intervention principles and practices appropriate for working with articulation and language problems of children.
CDS 410 Clinical Procedures: Observation and Analysis
Guided observation and study of assessment and intervention procedures for children and adults with a variety of communication disorders. Videotaped and real/time sessions will be utilized for demonstration and analysis.
CDS 418 Speech-Language Pathology II
The study and application of assessment procedures and intervention strategies of speech and swallowing communication disorders including cleft lip and palate, voice and dysphagia. Case study discussions and collaborative learning will be emphasized.
Program Additional Links
What does a 4-year degree look like?
What are all the required and elective courses offered to obtain this degree?