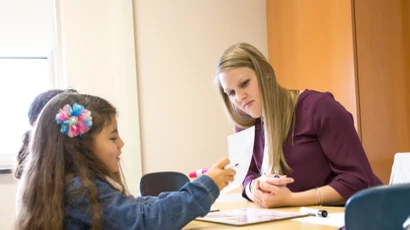 School District Partnerships and SUNY Fredonia
University-School Partnerships are committed to supporting collaborative projects across Pre-K to grade 12 and university communities. The goal is to provide opportunities for effective professional collaboration and high quality professional development in order to improve instruction and increase student achievement in the schools and provide classroom opportunities for Fredonia students.
The Educator Preparation Advisory Committee (EPAC), which consists of College of Education faculty and staff and its School District Partners, meet annually to discuss current initiatives, provide Feedback and input for program improvement and explore ways to deepen partnerships.
Some of our partnerships are over 40 years old, like the Fredonia-Hamburg Internship Program, while others have just begun. We have a variety of partnership models that you can download.

Download PDFs: