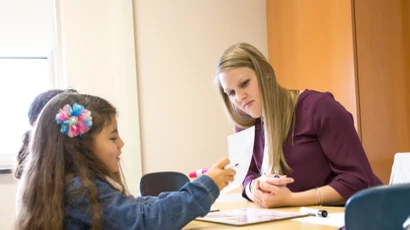 Office of Field Experiences
Welcome to the Office of Field Experiences website!
The Office of Field Experiences at Fredonia oversees school-based clinical experiences that education majors complete. OFE supports students before and during student teaching by providing information and guidance. All pre-student teaching early field experiences and student teaching assignments are requested by the Director, in consultation with building principals, and are monitored by certified faculty and staff.
Prior to student teaching, education majors participate in freshmen, sophomore and junior courses linked to a field experience in local schools. This Theory to Practice model is the heart of Fredonia's Responsive Educator Program. Opportunities to observe, interact and teach throughout the program provides authentic settings in which to develop the necessary knowledge, skills and dispositions to be a teacher. Our partner schools and teachers provide supportive settings for mentoring future teachers. We look forward to working with you!
The links on this site will direct you to resources specific to the Office of Field Experiences.
LINKS