Arts Administration: Resources and Links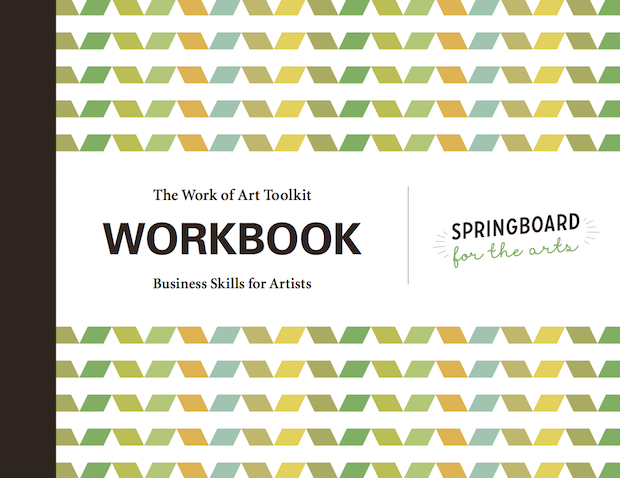 Current and prospective arts administration students may find the following links of use and interest.
For help in managing you own career as an artist, check out the Work of Art Toolkit Videos and Workbook of Business Skills for Artists at Springboard for the Arts or click on the graphic to the right.
To search for Graduate Schools and or learn about other Arts Administration Programs, visit the Association of Arts Administration Educators.
For free job listings, we recommend:
Idealist.org and Americans for the Arts Job Bank.
New in 2014, we also recommend The Musical America Career Center. According to this web site, it is here that job seekers can find the best jobs available in the performing arts, post an anonymous resume, or create an alert to be notified about new vacancies.
For job listings that may require registration and/or a paid subscription, we recommend:
Theatre Communications Group's ArtSearch.
For free listings, check out: http://artjobs.artsearch.us/
To learn more about arts administration as it exists within the various disciplines by visiting the national service organizations below. Each organization may also have job listings specific to their discipline:
---
For a list and description of the top 50 web sites for posting and finding jobs, go to:
https://www.betterteam.com/job-posting-sites
In addition to the above, you may find the following organizations and links to be of use. Following list is courtesy of Harmon Greenblatt, director of the Arts Administration program at the University of New Orleans.
AAAE (Association of Arts Administration Educators) – http://www.artsadministration.org/jobs/
-Arts Administrator jobs, arts administration educational jobs – Also a great place to find out which universities have Arts Management/Administration degrees
NYFA.org – includes fine arts and performing arts
LinkedIN – type in your search words to get a better art focus
Idealist.org – specific focus on non-profit arts
American for the Arts – organization focused on advancing the arts in the US with job openings state by state
APAP – Association of Performing Arts Presenters - Has career center with job postings
ArtSearch – hosted by Theatre Communication Group (need to buy a membership)
MusicalAmerica.com – performing arts positions in North America (need to buy a membership)
ISPA.org – International Society for the Performing Arts has a Career Center
Media Bistro – for-profit communications, PR firms, ad agencies, media companies, television networks,
Philanthropy News Digest – All non-profits – not just arts related (philanthropynewsdigest.org/jobs)
http://www.playbill.com/job/listing -Theatre jobs
Indeed.com – More of a Job Board Search Engine
Simplyhired.com – Another Job Board Search Engine
DanceUSA.org – Dance Field related jobs
Backstage.org – Theatre Field related jobs
Dance NYC.org – Dance Field related jobs
DanceJobs.com – Dance Field related jobs
CareersinMusic.com – Record Company Focused Jobs
And obviously the company's website that you want to work for!