Arts Administration Internships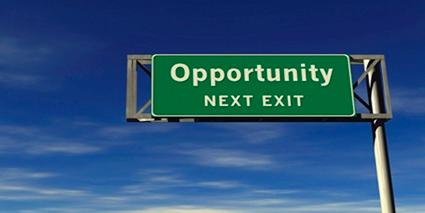 "Learning by doing" is a key strength of Fredonia's arts administration, and an off-campus internship (preferably full-time, in the summer between or Junior and Senior year (or the year before) can be an ideal introduction to the "real outside" world of arts administration.
A list of suggested internship opportunities and links to searchable databases of available internships is given to the right. Some fo the sites include actual jobs as well. It is up to each student in our program to locate their own internship. While suggestions are provided, we do not guarantee placement, and all internships require the approval of the Arts Administration program coordinator.
Students should also visit the Fredonia Career Development Office and be familiar with the Internship Handbook. A Learning Contract must be completed before the start of your internship.
Please click here for more details about Arts Administration internships at Fredonia.
Internships are offered under course number AADM 490. The program also has a Practicum Course, AADM 400, which is like an internship, except that the experiential learning takes place on campus, under the guidance of a staff member of Rockefeller Arts Center. Less paperwork is required for AADM, as no formal learning contract is necessary.
LISTING SERVICES:
New York Foundation
for the Arts
dancenyc.org
Dance/NYC is a branch of Dance/USA. This site lists administrative jobs and internships in the NYC area
InTix.org
(Internation Ticketing Association Job List)
Institute for Outdoor Drama
National Database for Interested Students
INDIVIDUAL LISTINGS and ORGANIZATION LINKS:
(no particular order)
Paid Post-Graduate Internships at the McCarter Theatre Center in Princeton, NJ
PAID FELLOWSHIPS at the Berkley Rep (California)
A year long program; best for after you graduate
Lake George Summer Music Festival (NY)
Glimmerglass Opera Company, Cooperstown NY
National Music Festival Chestertown, MD
BirchCreek Music Performance Center
Paid internships
Washington Performing Arts Washington, DC
WOLFTRAP
As America's National Park for the Performing Arts, Wolf Trap plays a valuable leadership role in both the local and national performing arts communities. Through a wide range of artistic and education programs, Wolf Trap enhances our nation's cultural life and ensures that the arts remain accessible and affordable to the broadest possible audience.
PAID APPRENTICESHIP at the Walnut Street Theatre
Light Opera Works (Evanston Illinois)
Imagination Stage (Bethesda, MD)
Bill T. Jones/Arnie Zane Dance Company
National Guild of Community Schools of the Arts