English Adolescence Education B.A./M.A.
Fredonia has developed an innovative English Adolescence Education B.A./M.A. program that reduces the number of years and the cost to earn a graduate degree.  Instead of committing four years to a bachelor's degree and another two years for a master's, you will have earned both degrees at the end of the fifth year, making your degree more affordable. Completion of the multi-award program leads to initial 7-12 certification and eligibility for professional certification (after meeting New York State requirements for classroom teaching experience following completion of the program). The program's well-rounded focus on literature, writing, and language meets professional guidelines set by the National Council of Teachers of English. 
The Fredonia Difference
This forward-thinking program not only builds on Fredonia's tradition of outstanding teacher preparation, but also provides a seamless transition from undergraduate to graduate study. You'll learn everything you need -- both course content and how to teach -- with other English Adolescence Education students in classrooms that are predominantly taught by English faculty.
Career Opportunities
High school English teacher
Middle school English teacher
Your education is more affordable
Cut down the time to earn your master's degree, which will save you money to achieve your dream
Learn with other English students
Rather than being generalized, the courses focus specifically on teaching in ELA classrooms
You'll be ready to teach immediately
Graduates are eligible for initial and professional certification in NY State
A Master's Degree in five years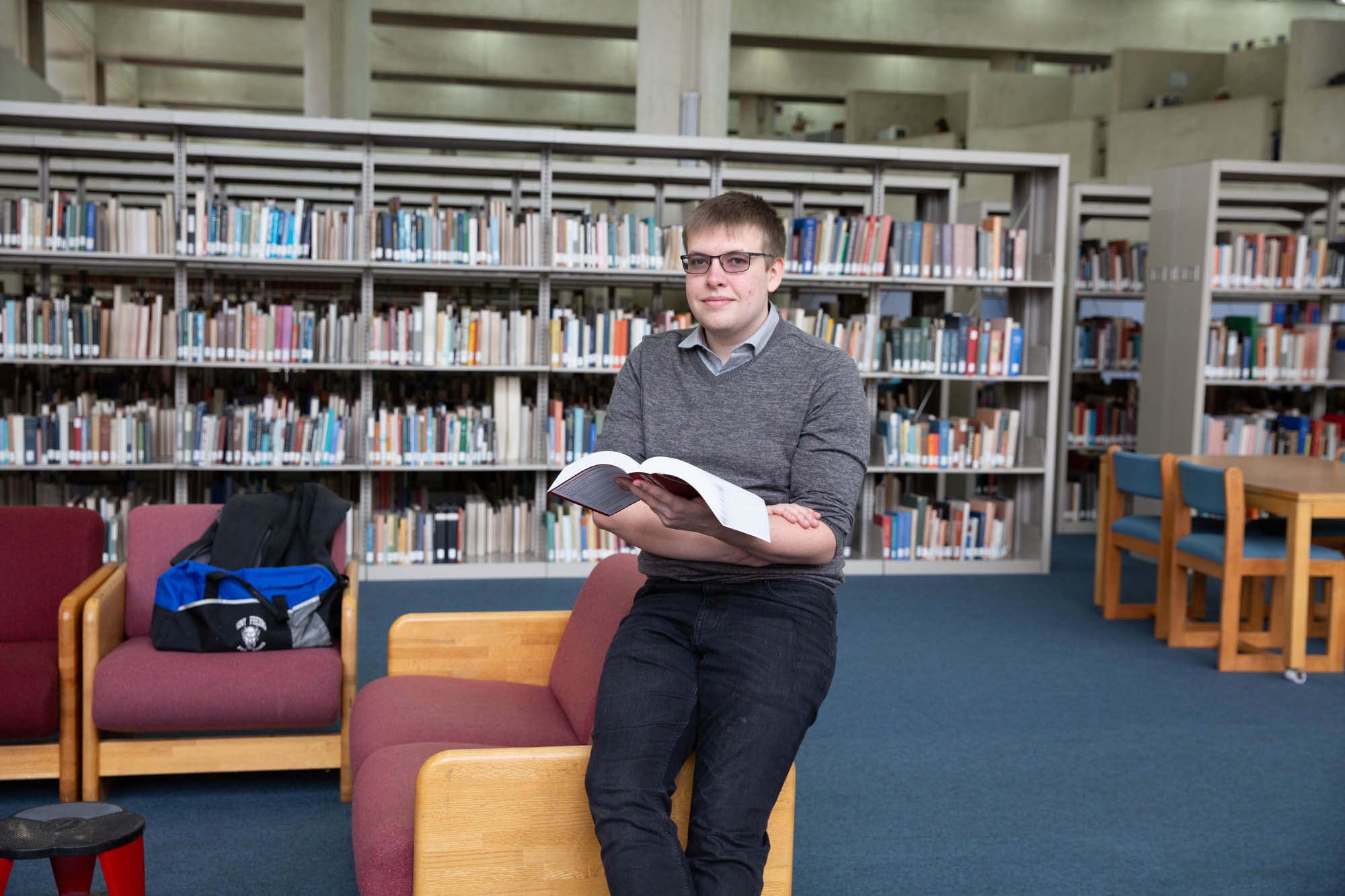 "The chance to work towards my masters at SUNY Fredonia with the same professors and colleagues I have developed a strong relationship with is a great opportunity. Completing my master's in 5 years also saves time and money, allowing me to enter the workforce earlier with more confidence. The multi-award program offers a variety of beneficial courses that will make me a stronger teacher, such as technology in the classroom, teaching writing and reading, literary study, and a chance to be in a classroom each year."
Alex Moore
English Adolescence Education
Class of 2021
Sample Courses
ENED 355 Adolescent Literature
Study of a broad variety of texts written for, by, and about adolescents. Examination of the adolescent experience as it is depicted in this literature, with an emphasis on multicultural education, cultural diversity, and the educational system. Students will discuss and prepare to teach adolescent literature to students from diverse cultural and linguistic backgrounds.
ENED 535 Topics in Teaching Diversity
Study of various topics in addressing diversity in schools and classrooms, including the range of identities and experiences that students and families bring to schools, explorations of teacher candidates' personal biases, and a range of pedagogical approaches that work toward equity. Content will support students as they articulate individual positions and pedagogical plans designed to promote equity and awareness of diversity.
ENED 560 Seminar in English Education
Workshop designed to immerse students in the processes of teaching in the secondary school, from learning outcomes and lessons to a philosophy of teaching.