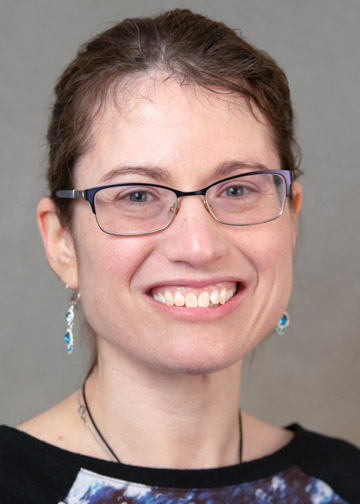 Dr. Natalie Gerber
Professor
Fenton Hall 276
716-673-3855
Natalie.Gerber@fredonia.edu
Ph.D., University of California, Berkeley
Natalie Gerber is professor of English at SUNY Fredonia, where she teaches courses in professional writing, editing, grammar, style, and 20th-century American poetry and literature. She is passionate about helping students write their professional futures and achieve more than they thought possible. She has served on the executive boards of The Robert Frost Society, the Wallace Stevens Society, and Poetry by the Sea: A Global Conference.
Office Hours
Tuesday: 2:00-3:30 p.m. (office)
Wednesday: 5-7 pm (Starbucks)
Thursday: 2:00-3:30 p.m. (office)
by appointment
Teaching Interests
professional writing; grammar, style, and editing; history and structure of the English language; poetry and poetics; 20th-century American literature
Research Interests
rhythmic structures of the English language and of English-language poetry; linguistic and cognitive approaches to literature; versification; Global Englishes; intonational phonology and poetic structure; the structure and history of the English language; 20th-century American poetry
License/Certification
Professional Memberships
Modern Language Association
Robert Frost Society
Wallace Stevens Society
Awards and Honors
William T. and Charlotte N. Hagan Young Scholar/Artist Award, Kasling Committee, SUNY Fredonia (2016).
Honorary Member, Golden Key National Honour Society (2015).
John N. Serio Award for Best Essay, Wallace Stevens Society (2013).
Contracts, Grants, and Sponsored Programs
"2019-2020 Writers@Work: Alumni Writers-in-Residence Series," Fredonia College Foundation's Carnahan Jackson Humanities Fund (2019).
Intellectual Contributions
"Robert Frost Review (29)," Robert Frost Review (2019).
"Prosody: Alternative Histories," Stanford University's Arcades Project (2018).
Presentations
""'aesthetics, poetry, art, or blondes': Why Stevens' Letters Don't Theorize Rhythm"," "Yours Sincerely, Wallace Stevens" (2019).