Alumni of Note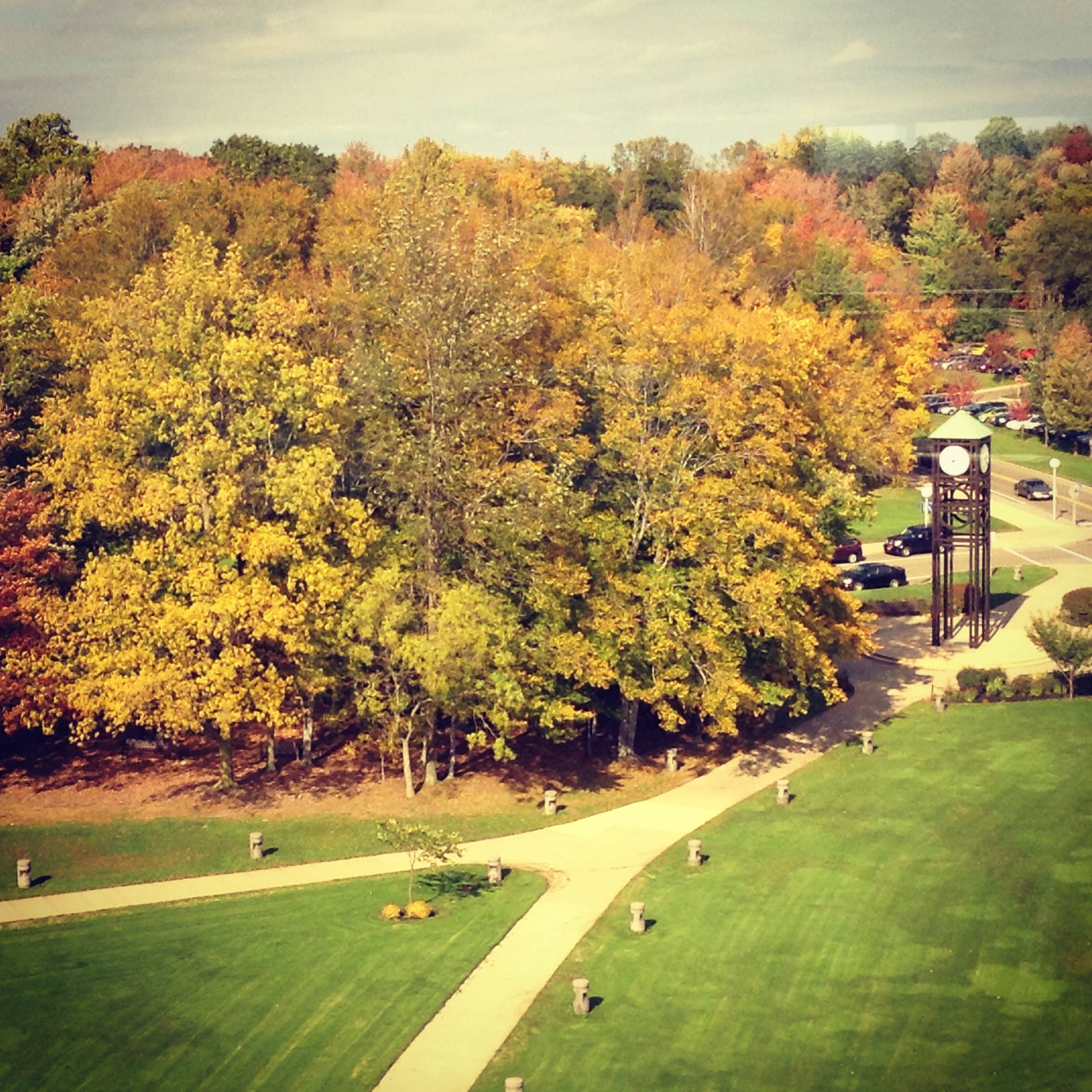 Alumni of Note is a select list of those who have distinguished themselves in their career, providing a glimpse into where a Fredonia degree ultimately can lead.
The names in this distinguished list were nominated for inclusion by current and emeritus faculty. The list was thereafter culled in an attempt to demonstrate breadth and innovation – the kinds of careers that our alumni have been able to enjoy. We've resisted the temptation to go too far back – generally these alumni have graduated since the mid-60s. We have emphasized alumni who have built careers beyond Fredonia. This list is reviewed at least once annually.
If you find inaccuracies or serious omissions, please write to us! notesubmission@fredonia.edu
---
Alumni of Note
Douglas Ahlstedt, tenor
BM in Music Education, 1967
Metropolitan Opera; Professor, Carnegie Mellon University
Ahlstedt has sung professionally in the world's greatest opera houses and concert halls, from the renowned stages of Europe, South America, the Far East, and Africa, to the Metropolitan Opera, where he has sung 189 performances to date. Leading roles of Ahlstedt's career have included Lindoro in Rossini's Lâ Italiana in Algeri, Almaviva in Barbiere di Siviglia, Narciso in Il Turco in Italia, Idreno in Semiramide, Pilade in Ermione and Ramiro in La Cenerentola; Ferrando in Mozart's Cosi Fan Tutte, Don Ottavio in Don Giovanni, Sifare in Mitridate, Belmonte in Die Entfuhrung aus dem Serail, Tamino in The Magic Flute, and Alessandro in Il Re Pastore; Rinuccio in Puccini's Gianni Schicchi; Ernesto in Donizetti's Don Pasquale; Lorenzo in Auber's Fra Diavolo; Junge Graf in Zimmermann's Die Soldaten; Flammand in Strauss's Capriccio; and Eisenstein in Strauss's Die Fledermaus.
Benjamin Albright, trumpet
BM in Performance, 2003
Member of "The President's Own" United States Marine Band
Albright has been a member of the Buffalo Philharmonic, the Lansing Symphony, and the Saginaw Symphony. While earning his doctorate at the University of Michigan, he was a member of the Faculty Brass Quintet. He can be heard on two new recordings for Naxos featuring the music of Aaron Copland and Ottorino Respighi. He is a member of the esteemed "The President's Own" United States Marine Band and serves on the trumpet faculty at American University.
Andrew Bisantz, conductor
BM in Performance, 1995
Music Director, Eugene Opera
Bisantz has developed a reputation leading orchestras and opera companies throughout the country. His engagements have included Madame Butterfly and The Turn of the Screw at the Boston Lyric Opera, Rigoletto and The Magic Flute at the Florida Grand Opera, Carmen and Nixon in China with the Eugene Opera, and Don Giovanni at Wolf Trap. He made his European debut conducting symphonic concerts with the Orquestra Sinfónica do Porto in Portugal.
Kell Black, artist
BA in Music, 1981
Professor at Austin Peay State University
Black holds a master's degree in sculpture and drawing from the University of Connecticut. He has never left behind his interest in music, which has also included studies of harpsichord and Baroque performance at the Hochschule für Musik in Vienna, Austria. Recent projects include installations and innovative projects that incorporate video, performance and theatrical elements.
Bradford Blackburn, composer
BM in Music Composition, 1996
Professor, University of Tampa
Blackburn directs the University of Tampa electronic music and recording studios. Blackburn has collaborated with choreographers and visual artists to create interactive sonification of dance movement. As a bassoonist, he has performed with the Danville Symphony, Erie Philharmonic, and the Brevard Festival Orchestra. His primary research and creative interests are in the areas of just intonation, microtonality, and interactive computer music. Blackburn has explored the music of Harry Partch using replica instruments that he built following his research at the Harry Partch Instrumentarium.
Dr. Stephen Brew, performer, arranger, instructor
BM Performance, 2011
Director of the Guitar Program at Stonehill College in Easton, MA
John Coggiola, researcher, educator
BM in Music Education
Chair, Music Education, Syracuse University
Coggiola teaches classes on psychological and sociological aspects of music, research in music, behavioral techniques in music, technology in music education, instrumental music methods, and pedagogy, and is a co-conductor for the Morton Schiff Jazz Ensemble. He is a co-founder and co-conductor of the Allegro Youth Wind Ensemble. His research is published in The Journal for Research in Music Education, The Bulletin of The Council for Research in Music Education, The International Association of Jazz Educators Jazz Research Proceedings Yearbook, and The Instrumentalist.
Tony Caramia, pianist
BM in Performance, 1973
Professor, Eastman School of Music
At the Eastman School of Music, Caramia is Director of Piano Pedagogy Studies and Coordinator of the Class Piano Program. He has been a guest on Marian McPartland's "Piano Jazz" on NPR and has served as a judge for the American Jazz Piano Competition, sponsored by the American Pianists Association. As a composer, he is published by Alfred Music Publishing, Jazz Performers Series, Hal Leonard Publishing, and Keyboard Musicianship. His multi-media presentations include tributes to George Gershwin, Harold Arlen, Richard Rodgers and Cy Walter.
Terri Cooper Swanson, music therapist, autism specialist
BA in Music (oboe), BS in Music Therapy, 1997
Professor, Pittsburg State University
Cooper Swanson holds a doctorate from the University of Kansas and is the coordinator of the autism spectrum disorder certificate program at Pittsburg State University. She is the author of articles and book chapters, including leading resources for families and schools on Asperger's syndrome and the autism spectrum.
Clark Dunbar, baritone
BM in Music Education, 1961
retired
Dunbar is a Fulbright fellow who studied in Vienna at the Hochschule fur darstellende Kunst. In an active career in Germany, Dunbar became the lead baritone for the Lubeck Opera.
Joseph Flaxman, baritone
BM in Performance, 2006
opera singer
Flaxman's voice has been described as "robust and powerful," and he has earned opera credits as Il Conte and Figaro in Le nozze di Figaro, Guglielmo in Così fan tutte, Papageno in Die Zauberflöte, Marcello in La Bohème, Silvio in I Pagliacci, Pangloss in Candide, Prince Yamadori in Madama Butterfly, Marullo in Rigoletto, and others. He has performed with Opera Memphis, Sarasota Opera, Des Moines Opera, and Opera Manhattan.
Matthew Fried, educator
BM in Music Education, 2006
Music teacher, conductor, Betsy Ross Arts Magnet Middle School, New Haven, Connecticut
Fried initiated a Bandquest workshop for his students through the American Composers Forum. The collaboration with composer Christopher Theofanidis led to the premiere performance of a new work, Sweet like that. Fried holds a master's in tuba performance from Yale, and is also an accomplished amateur photographer.
Dr. Ann Fronckowiak
BM in Music Performance, 2000
Associate Professor of Oboe, Chamber music, and Music Theory at Texas A&M Kingsville
Dr. Fronckowiak also has an active performing career, and has played with The Columbus Symphony, The Buffalo Philharmonic, and The Corpus Christi Symphony and Ballet among many other organizations.  With the oboe and percussion duo, Duo Cuentista, she has performed at many state and national conferences including the International Double Reed Society,  where she also recently performed John Harbison's solo oboe work Amazing Grace. 
Marcus Goldhaber, singer-songwriter
BM in Performance, 2000
New York City musician
Goldhaber's "wonderfully imaginative" and intimate approach to straight-ahead jazz has won him critical acclaim from audiences and musicians alike. The New Yorker wrote of one of his recordings: "It will have you giddy one moment and melancholy the next and loving every note." He performs in many jazz venues in New York, including Iridium, The Kitano, The Metropolitan Room, The Cutting Room, Sweet Rhythm, Opia, The Friars Club, The Makor/Steinhardt Center, The Carnegie Club, and Lenox Lounge.
Jonathan Green, composer, conductor, higher education administrator
BM in Performance, 1985
President, Susquehanna University 
Prior to his current position, Green was Dean and Vice President for Academic Affairs at Sweet Briar College, where he received the 1999 Award for Excellence in Teaching. As a composer, he has received awards from ASCAP, the North Carolina Arts Council, and the Virginia Center for the Creative Arts. Among his 140 plus compositions are numerous songs, choral works, three piano concertos, and seven symphonies. Green is the author of a series of conductor guides for choral-orchestral works and a bio-bibliography on the work of Carl Ruggles.
Roberta Guaspari, educator
BM in Music Education, 1969
Cofounder and teacher, Opus 118 Harlem School of Music
Guaspari began her remarkable teaching career in three East Harlem public schools where she devised her own teaching method, combining the rudiments of traditional violin instructions, elements of the Suzuki method, with her own highly developed approach to the instrument. When budget cuts threatened the program, parents, teachers and volunteers helped to create Opus 118. A documentary, Small Wonders (Allan Miller), and a feature film, Music of the Heart (Miramax, starring Meryl Streep as Guaspari), tell the story of the creation of the program and the hope generated through the effort. Both films were nominated for Academy Awards. Guaspari has received numerous honors for her work as a dynamic and devoted teacher. Today the Opus 118 Harlem School of Music has grown to include a Community Music School, a teacher training program, and an annual String Training Workshop for teachers.
Larry Gwozdz, saxophonist
BM in Music Education, 1975
Professor, University of Southern Mississippi
Gwozdz has earned a reputation for revealing the qualities of the saxophone as intended originally by its inventor, Adolphe Sax. He has performed in the major cities in Europe and North America: Chicago, Leipzig, London, Los Angeles, Manchester, New York, Prague, St. Louis, Zagreb, Zurich and others. He has recorded widely, championing new works for saxophone and celebrating the career of Sigurd Rascher, a pioneer of classical saxophone. Composers Samuel Adler, Walter Hartley, Zdenek Lukas, Armand Russell, Robert Starer, Roger Vogel, John Worley and others have dedicated new works to him.
Jonathan Haim, curatorial librarian
BM in Performance
Curator, American Music Collection and The Rodgers and Hammerstein Archives of Recorded Sound, New York Public Library
Hiam began his musicianship as a choirboy at St. Paul's Cathedral in Buffalo and also holds a master's degree from Boston University. To complement his curatorial work at the New York Public Library, he remains active as a vocalist in New York City.
Jonathan Handman, conductor
MM Performance in Orchestra Conducting, 2002
Cofounder and Artistic Director of the Stringendo Orchestra School of the Hudson Valley; orchestra director at Arlington High School in Poughkeepsie, New York
Handman has performed professionally as both trombonist and cellist. At Stringendo, he directs two orchestras, Vivace and Mazurka, and at Arlington he is the conductor of two symphony orchestras and directs an extensive chamber music program. In each program, his orchestras have won the Grand Champion prize at the American String Teachers Association National Orchestra Festival. Handman was Oberlin Conservatory's invited guest speaker, representing the decade of the 1990's, celebrating its 100th year anniversary of Music Education.
David Heid, pianist
BM in Performance, 1987
Staff accompanist and professor, Duke University
Prior to his appointment at Duke, David Heid enjoyed a successful career as a vocal coach in New York City, where he also served on the staff of the Juilliard School of Music. His coaching clients include Grammy and Tony Award winners. In addition to his work as a pianist, arranger, composer and conductor, he has worked extensively in gospel music and produced award-winning recordings.
Alfred Hemer
BM in Music Education, 1966
Business Owner
Hemer is the owner of Al Hemer Music in Orchard Park, NY. He has been recognized for his services to music education from the Erie County Music Educator's Association, NYSSMA and NYSBDA.
Craig Kier, accompanist, conductor
BM in Music Education, 1999
Associate Conductor and Assistant Chorus Master, Houston Grand Opera Studio
Kier has conducted at Glimmerglass Festival, Houston Ballet, Atlanta Ballet, Atlanta Opera, and the Royal Opera House in Muscat, Oman. He began his career as part of Seattle Opera's music staff, serving in a variety of roles including assistant conductor, coach/accompanist, and chorus master.
Barbara Kilduff, coloratura soprano
BM in Performance, 1981
International career; faculty, Phillips Academy
Kilduff's voice has been called crystalline, bright and silvery. She was the national winner of the Metropolitan Opera Council auditions, and she went on to win first prize in the Munich International Competition and the silver medal in the Tchaikovsky Competition in Moscow. She debuted with the Bavarian, Vienna and Hamburg State Operas as Zerbinetta in Richard Strauss's Ariadne auf Naxos, a role she repeated in Basel, Vancouver, Athens, Cologne, and in her Metropolitan Opera debut conducted by James Levine. She has appeared at the Met often since then, and her career has also taken her to the Bavarian State Opera and La Scala. She is equally acclaimed for oratorio, performing under the direction of Mistislav Rostropovich, Charles Dutoit, Leonard Slatkin, Sir Colin Davis, and Pierre Boulez.
Kent Knappenberger, music educator
BM in Music Education, 1987
Grammy Music Educator Award winner
Knappenberger teaches choral and general music at the Westfield Central School in Chautauqua County where he has built a large and vital program for students from 6th grade through high school. His multi-faceted skills as a composer, arranger, harpist and director have enabled him to create opportunities for music-making with students of all abilities and inclinations. In 2014, he won the first ever Grammy Award in music education, chosen from a pool of 30,000 nominees.
Nancy Krestic, choral director, educator
BM in Music Education, 1962
retired
Krestic is cofounder of the Chautauqua Children's Chorale and served as its artistic director until her retirement. She taught music in Silver Creek at the elementary, middle and high schools. She is past president of the New York chapter of the American Choral Directors Association and past president of the Chautauqua County Music Teachers Association. For 25 years she served as the Voice Coordinator for NYSSMA, and she has presented workshops and seminars at choral and education conferences in the U.S. and Europe. Her choirs have toured internationally.
James Leve, musicologist
BA in Music, 1984
Director of the Graduate Program, Northern Arizona University
Leve earned his doctorate in musicology from Yale University. He is the recipient of various research grants, including two Fulbright Fellowships, a National Endowment for the Humanities Summer Stipend, and three Northern Arizona University Intramural grants. Recent publications include a modern edition and English translation of Jacopo Melani's 1658 comic opera Il potestà di Colognole and a volume on Kander and Ebb for the Yale Broadway Masters Series.
Stephen Lusmann, baritone
Fredonia degree BM in Performance, 1977
Professor, University of Michigan
Lusmann is an active concert soloist who has performed widely, and he has sung leading roles with Oper der Stadt Bonn, Opera de Monte Carlo, Stadttheater Luzern, Washington Opera, Cincinnati Opera, Opera Company of Philadelphia, Boston Lyric Opera, Glimmerglass Opera, Opera Carolina, Opera Columbus, Anchorage Opera, Utah Opera, Opera Birmingham, Connecticut Grand Opera, Dayton Opera, Artpark, and tours with the New York City Opera under conductors and directors including Leonard Slatkin, Christopher Keene, Franco Zefferelli, and Gian Carlo Menotti.
James Maiello, musicologist
BM in Music Education, 2000
Professor, Vanderbilt UniversityJames Maiello is Associate Professor of Musicology and Chair of Music Graduate Studies at the University of Manitoba's Desautels Faculty of Music, where he also directs the Collegium Musicum.  Maiello's primary research focuses on Italian plainchant of the medieval period, and secondary projects include music history pedagogy and the wind band.
Sean Patrick McGraw, singer-songwriter
BA in Music, 1989
Singer-songwriter
McGraw is a country music singer and former Nashville Star semi-finalist who describes his music as "something like Lyle Lovett singing Springsteen songs." His song Fiona won top honors at the 2008 Independent Music Awards. McGraw earned first place at the American Songwriting Competition and at the Mountain Stages New Song Festival. He was a finalist in the International Songwriting Competition and the Mid-Atlantic Song Competition.
David McHugh, film composer
BM in Music Education, 1966
Film music program director, University of North Carolina School of the Arts
McHugh is a pianist and composer who has eagerly explored a career of varied interests, including writing, sculpture, architecture, photography, and furniture making. His motivation has been to achieve an ever-increasing state of awareness, exploring human consciousness, and the nature of beauty. As a result, he has credits in concert music, songs written for popular artists (e.g., the Pointer Sisters), film, modern dance and commercials. He remains active in all areas of work.
Peter McHugh, violin
BM in performance, 1963
Emeritus professor, University of Louisville
McHugh was on the faculty of the University of Louisville School of Music for 39 years and was honored by being appointed Distinguished Professor Emeritus. He was violinist with The McHugh-Oliphant Duo and The Louisville String Quartet, concertmaster with the Louisville Orchestra, and soloist with the Pasadena Symphony, Aspen Festival Orchestra, Nashville Symphony, San Diego Symphony, and the Oklahoma Symphony. McHugh has performed under the world's most notable conductors and collaborated with such artists as Isaac Stern, Yo-Yo Ma, Itzhak Perlman, Arthur Rubinstein, Leonard Rose and Claudio Arrau.
Kenneth Meyer, guitar
BM Composition and Performance, 1993
Professor, Syracuse University
Meyer is regarded by the Washington Post as "a thinking man's guitarist." He has appeared in recital, as a chamber musician, and soloist with orchestra in venues throughout North America, South America, and Europe: Carnegie Hall, Wolf Trap, Skirbal Center in Los Angeles, Italy, Venezuela, Romania, Hungary and others.
David Newman, pianist
BM in Performance, 1984
Professor, Beloit College
Newman earned advanced degrees from Rutgers and the Guildhall School of Music and Drama in London, England, where he garnered its highest performing honor, the Concert Recital Diploma (Premier Prix). In Chicago, Newman recorded for the Steppenwolf Theater Company's production of Another Time, starring Albert Finney, and could frequently be heard on WFMT. He served as staff accompanist in the studios of members of the Chicago Symphony, and performed at the University of Chicago, Northwestern University, DePaul University, the Chicago Cultural Center, and others. Now a resident of Wisconsin, he is a founding member of Zephyr, a chamber group dedicated to performing works written for piano and winds.
Richard Nunemaker, clarinetist, educator
BM in Music Education, 1964
Professor, University of St. Thomas in Houston and the American Festival for the Arts
Nunemaker has led a varied career as a symphony musician, concert soloist, recording artist, producer, educator and author. He played clarinet, bass clarinet and saxophone with the Houston Symphony Orchestra from 1967 to 2008. He has played New York road show productions of West Side Story, My Fair Lady and South Pacific and others, and appeared as soloist in recital and with symphony orchestras around the country. An advocate of music by living American composers, Nunemaker has commissioned over 100 works for clarinet and saxophone. He recorded two CDs with the Houston Symphony Orchestra featuring the music of Benny Goodman and Artie Shaw and published four books on clarinet and saxophone studies and technique.
John Poppo, audio engineer
BS in Sound Recording Technology, 1984
Founder and CEO of Pop Productions, Inc.
Poppo is a producer, engineer and musician who has worked with the music industry's biggest stars: Michael Jackson, Janet Jackson, Mariah Carey, NSync, Seal, Madonna, Al Green and Vanessa Williams. He is also a published songwriter with BMG/Universal Music Publishing. Poppo is on the board of The Recording Academy (GRAMMY).
Thomas Regelski, music educator, scholar
BM in Music Education, 1962
Docent, University of Helsinki, Finland
With a doctorate in Comparative Studies from Ohio University, Regelski returned to Fredonia for a thirty-five year career on the music education faculty and became a Distinguished Professor prior to his retirement. He has published three books, including Teaching General Music in Grades 4-8: A Musicianship Approach, and numerous articles in major international journals. His research has focused on action theory, a field of scholarship that bridges sociology, philosophy and psychology, which has had important implications for curricular development, music teaching and music making. He is one of the co-founders of The MayDay Group, an international group of scholars and practitioners of critical theory and critical thinking.
Bennett Reimer, researcher, educator
BM in Music Education, 1954
Emeritus Professor, Northwestern University
Reimer is former chair of music education, director of the Ph.D. program in music education, and founder and director of the Center for the Study of Education and the Musical Experience at Northwestern University. He is the author or editor of two dozen books and more than 150 articles, chapters and reviews. His writing, teaching and lecturing have ranged over a diversity of topics including philosophy of music education, curriculum theory, research theory, multicultural issues, musical intelligences, interdisciplinary arts principles, teacher education, international music education issues and applications of cognitive psychology to music learning. A special double issue of The Journal of Aesthetic Education, "Musings: Essays in Honor of Bennett Reimer," was published in winter 1999. Reimer is an inductee into the Music Educators Hall of Fame and recipient of the Music Educators National Conference Senior Researcher Award.
Frederick Renz, conductor, harpsichordist
BM in Performance, 1962
Director, Early Music New York
Renz was keyboard soloist with the legendary New York Pro Musica Antiqua for six seasons and founded the Early Music Foundation when the former organization disbanded in 1974. Under his enterprising direction, Early Music New York has earned accolades worldwide for its vibrant performances of music and music drama from the Middle Ages through the early classical periods. As harpsichordist, Renz has recorded extensively and has appeared in concert and recital internationally.
Wade Richards, licensed creative arts therapist, board certified music therapist
BS in Music Therapy, 1995
Program Director, Trinity Assistance Corporation, Blue Ridge Music Therapy Center
Richards is the founder and former Chair of the Music Therapy Department and Orff-Schulwerk Department at the Hochstein School of Music & Dance where he served for 16 years. He also is the Program Director and founder of the Therapeutic Arts Program, a transition program he created for individuals with special needs ages 21-30. Richards completed his Orff-Schulwerk level training through the Eastman School of Music, University of Kentucky, and Arizona State. He also pursued specialized training in Neurologic Music Therapy from the Center for Biomedical Research in Music at Colorado State University, and completed the advanced fellowship training through that program.
Domonic Sack, sound designer
BS in Sound Recording Technology, 1983
Executive Vice-President, Sound Associates Inc.
Sack provides sound design and consultation for Broadway musicals, opera, movie premieres and concert reinforcement. He is also a lyric tenor with The Metropolitan Opera. His Broadway/Off Broadway sound design and consulting credits include: Sister Act, The Fantastics, The Odd Couple, Chitty Chitty Bang Bang, La Cage aux Folles, Little Shop of Horrors, Movin' Out (Broadway), The Vagina Monologues (Broadway), the New York Philharmonic, and the Washington Opera. He is collaborator on the design of a new recital hall and a black box theater for the Manhattan School of Music.
Eric Schnobrick, pianist, accompanist
BM in Performance, 2002
Accompanist, Alexandria Choral Society
Prior to his current position, Schnobrick spent five seasons as the artistic events and music manager for the Glimmerglass Festival in Cooperstown, New York. During his tenure there, he accompanied events and recitals, the Festival Chorus, the Glimmerglass Children's Chorus, and the Glimmerglass Orchestra. Before that, he was a resident artist with The Minnesota Opera and assistant conductor at the Fort Worth Opera, where served as vocal coach, aided choral preparation, and accompanied rehearsals for the stage productions.
Christopher Sclafani, audio engineer, guitarist, composer
BS in Sound Recording Technology, BA in Classical Guitar, 2011
2017 Grammy Award winner: audio engineer & producer. Grammy nominations for work with Justin Bieber, Ed Sheeran, Katy Perry, Rihanna, Maroon 5, The Roots, and more. more
Wayne Sharpe, film composer
BS in Sound Recording Technology, 1986
Film composer
Sharpe first pursued formal training on piano, trumpet and violin, but in college he explored composition and audio engineering, which led him to work with Grammy award-winner Rich James and then to the major studios of New York City. For television, he has written music for the Olympics, Discovery and the History Channel. He has provided commercial work for Intel, Maybelline, L'Oreal, Cover Girl, Acuvue, Mobil, and Red Lobster. He earned a reputation as a versatile composer while working on independent films, IMAX and documentaries, and this attracted the attention of Prakash Jha, who invited Sharpe to bring the western film scoring sound to the Bollywood market. Soon after that, he scored Gangaajal, winning India's top Filmfare award for best score. This opened the door to many subsequent projects, and he is currently active on both continents.

Howie Shear, trumpet
BM in Music Education, 1975
Professional musician
Shear toured with the Woody Herman Band as lead trumpet player and featured soloist before he moved to Los Angeles to work as a studio musician and soloist. He has worked with, among many others, The Chuck Mangione Orchestra, Tony Bennett, George Benson, Mel Torme, Reno Jones, The Temptations, and The Spinners. He was the musical arranger and lead trumpet player on the Joan Rivers Late Night Show, played various shows at the Ahmanson Theater, and appeared at jazz festivals around the world. Shear has his own jazz quartet, and his classical work includes playing with brass quintets and choirs, solo church work, and solo work in the studios.
Catherine Sutherland, choral director, educator
BM in Music Education; MM in Music Education, 1977
Retired
Sutherland is retired from Transit Middle School in the Williamsville Central School District where she taught vocal music. She has been the accompanist of the Buffalo Niagara Youth Chorus, Inc./Western New York Children's Chorus since 1988, and has traveled with them to England, Scotland, Ireland, Germany, Italy, Amsterdam and France. In 1996, she was awarded the Artist-Teacher Diploma in Canterbury, England after completing Level III of the Choral Music Experience Institute for Choral Teacher Education.
Ron Sutherland, band director, educator
BM in Music Education, 1961
Retired
Sutherland retired from the Clarence, New York Central School District after 25 years teaching instrumental music. He also taught in Williamsville and Silver Creek. Under Sutherland's direction, the Clarence Bands toured throughout the Eastern United States and Canada, and he still travels to Europe each summer with a select band and chorus under the auspices of American Music Abroad. Sutherland is Past President of the New York State School Music Association.
Helen Tinch Williams, singer, educator
BM in Music Education, 1960
Retired
Tinch Williams taught music for 37 years in the Ossining public schools as a vocal music educator. She also taught at Manhattanville College. Throughout her career, she has been the recipient of numerous awards for her teaching, musicianship and citizenry. She is the co-author, with daughter Vanessa, of You Have No Idea, a book about their lives and experiences.
Brian Usifer, musical theatre director, pianist
BM in Performance, 2003
Current title/position: Broadway pianist/music director
After Fredonia, Usifer moved to New York City, earning a master's at New York University and developing his reputation on Broadway, where he is the music director and pianist for The Book of Mormon. Prior to his engagement with this megahit, he was music director for 25th Annual Putnam County Spelling Bee (Broadway), Altar Boyz (Off- Broadway), Alive At Ten (Richard Rodgers Award), and regional productions of The World Goes 'Round, High School Musical, Funked Up Fairytales, West Side Story, FAME! The Musical and Follies.
Victoria Vargas, mezzo soprano
BM in Performance, 2008
Opera singer
Vargas, still early in her career, earned her master's degree from Manhattan and has gathered impressive credentials. She has performed the roles Marcellina in Le nozze di Figaro, the Witch in Hansel and Gretel, the title role in Carmen and Dorabella in Così fan tutte. At Chautauqua, she won the company's Guild Studio Artist and Apprentice Artist Awards, singing Laura in Luisa Miller and the Second Lady in Die Zauberflöte. She won recognition at the Met district auditions in both 2008 and 2012. She regularly appears now with the Minnesota Opera (Tisbe in Cinderella, Flora in La Traviata, Alisa in Lucia di Lammermoor, Suzuki in Madame Butterfly and others).
Patrick Walders, choral conductor
BM in Music Education, BM in Performance, 1997
Director of Choral Activities, San Diego State University
With advanced degrees from Westminster Choir College and the University of Maryland, Walders conducts the Aztec Concert Choir and the San Diego State University Chamber Choir. His research interests include vocal pedagogy, diction, and rehearsal techniques especially in ensemble settings, and how dance and movement relates to conducting gesture. Prior to joining the faculty at San Diego State University, he served as the Director of Choral Activities at James Madison University. As a baritone/countertenor, Walders has sung professionally throughout the northeastern United States. He has taught public school (7-12th grade) and is passionate about teaching future music teachers, enabling them to be significant ambassadors not only for choral music, but for all the arts.
Wade Weast, trumpet, higher ed administration
BM in Music Education, 1989
Dean of the School of Music at the University of North Carolina School of the Arts
Weast's experience includes performances with the New Haven Symphony, New York City Opera, American Symphony Orchestra, the Chautauqua Symphony and the Buffalo Philharmonic. He has also collaborated with such diverse groups as the Erick Hawkins Dance Company, New York City Ballet, Natalie Cole, and the rock group YES. Prior to becoming dean in North Carolina, Weast was Director of the School of Music at the University of South Florida and also served for ten years on the faculty of Fredonia where he was Associate Director of the School of Music.
Milton Williams, saxophone, music educator
BM in Music Education, 1967
Deceased
Milton Williams, father of Vanessa and Chris Williams, and husband of Helen Tinch Williams, also an alumna, taught music for 43 years at Alice E. Grady Elementary School in Elmsford, New York. He was assistant principal of the school when he retired in 2003. Mr. Williams was highly regarded for his work in the Westchester arts community, serving as president of the Westchester County School Music Association, heading several all-county music festivals and regularly performing locally in the schools and community organizations.