About the School of Music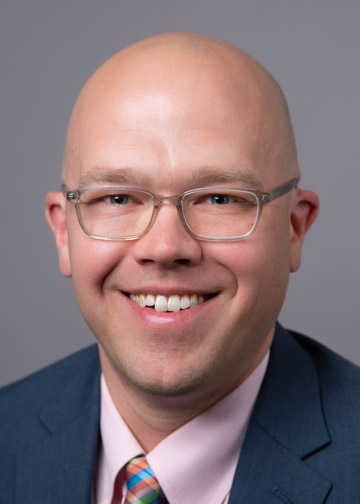 Welcome to the Fredonia School of Music! I hope you will explore our website and schedule a visit to see and hear first-hand why Fredonia is an exceptional place to learn and develop as a musician. Our reputation is built on a long history of excellence from a dedicated faculty who have achieved international and national recognition in performance, research, and creative activity. They bring this level of experience and share that expertise with their students in the classroom, rehearsals, and lessons. Last year alone, Fredonia faculty and alumni received 11 GRAMMY nominations and 5 wins, spanning classical, opera, rock, and chart-topping pop music genres. Our long and impressive list of alumni illustrates why choosing Fredonia is one of the best decisions you can make.
With about 500 undergraduate and graduate students, the School of Music is one of the University's leading programs and offers undergraduate degrees in Music Education, Performance, Music Therapy, Sound Recording Technology, Composition, and a B.A. degree with specializations in Jazz, Music History, Entrepreneurship, and Music Technology. Graduate degrees are offered in Music Education, Performance, Music Therapy, and Composition. Over 400 publicly attended events are presented each year in the university's beautiful performance venues, which include the state-of-the- art Juliet J. Rosch Recital Hall and the renowned Harry A. King Concert Hall, located in the university's Michael C. Rockefeller Arts Center.
Fredonia's music facilities also include 101 practice rooms (82 with pianos and most with windows), 2 piano labs, 2 computer labs, state-of-the-art sound recording technology studios, and the beautiful Robert and Marilyn Maytum Music Rehearsal Halls. Performance venues in the community include the restored 1891 Fredonia Opera House.
Built on excellence, Fredonia is also a nurturing and supportive environment through and through. The combination of high standards and strong sense of community is what makes The Fredonia School of Music unlike any other music school. Come visit us! We look forward to having you on our campus!

Dr. David Stringham, Dean,
School of Music
State University of New York at Fredonia