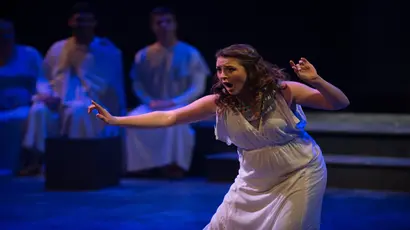 Hillman Opera
Opera at Fredonia is a project of the School of Music in collaboration with the department of Theatre and Dance under the auspices of the Hillman Memorial Music Association.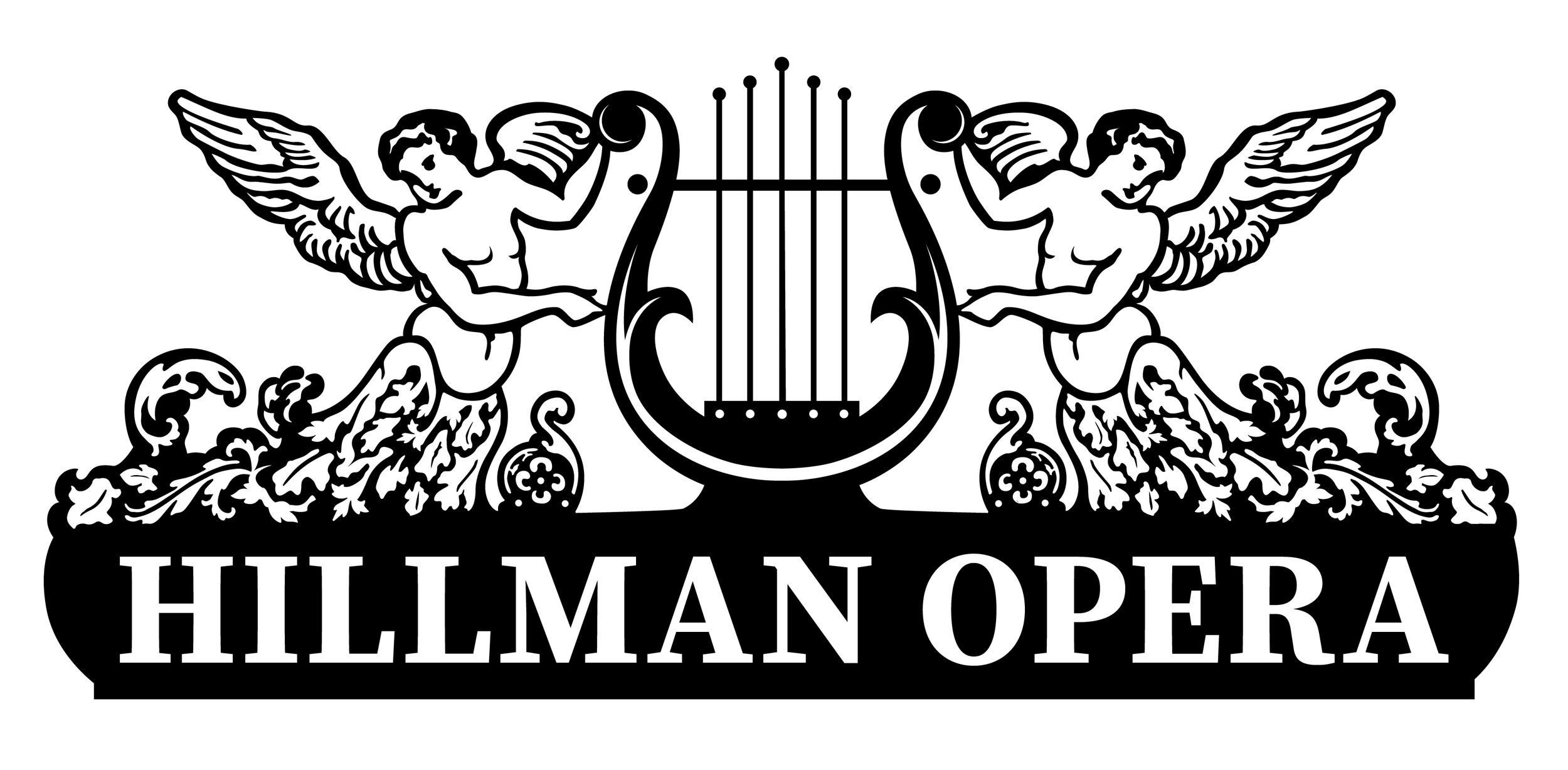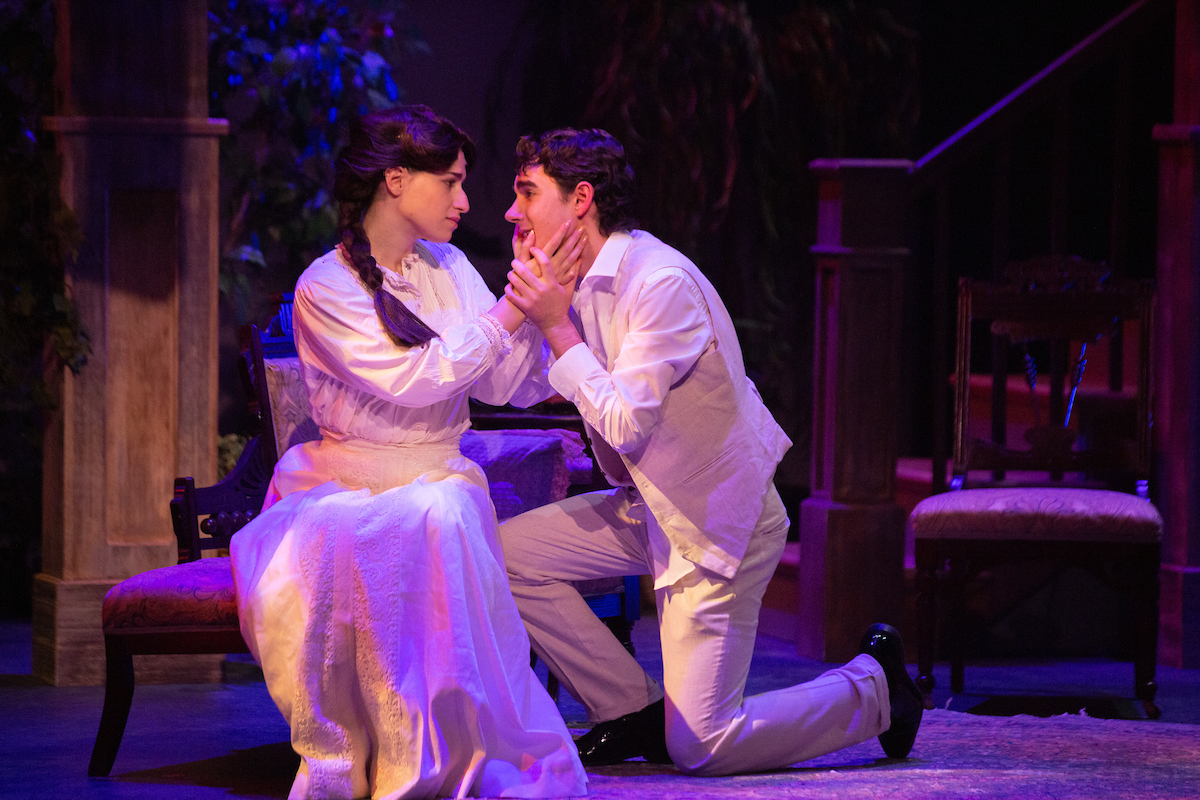 We are pleased to announce that the 2023 Hillman Opera will be DIE FLEDERMAUS by Johann Strauss. The Opera will be presented on Friday, November 10th at 7:30 p.m. and Saturday, November 11th at 7:30 p.m. in King Concert Hall. More details about this exciting production will be announced shortly. 
Tickets can be purchased through the Fredonia Campus Ticket Office by calling 716-673-3501 or visiting the Ticket Office online at www.fredonia.edu/tickets. 
The Hillman Memorial Music Association would like to welcome two recent hires and fabulous additions to the music faculty. Please join us in welcoming Mr. Don Marrazzo and Dr. Emily Schaad. 
 "Professor Marrazzo and Dr. Schaad bring strong credentials, rich experiences, and fresh perspectives to their new roles at Fredonia," said Dean Stringham of the School of Music. "They will further strengthen our School of Music's outstanding faculty, enhancing our ability to serve our current and future students as well as communities beyond our campus." 
Mr. Don Marrazzo joins the Fredonia School of Music as Director of Opera Studies, Hillman Opera Producer, and Assistant Professor of Voice from his most recent position as Head of Vocal Studies and Professor of Voice at the Musical Horizons Conservatory in Athens, Greece. His students perform internationally, are accepted into major opera studios and training programs, and win awards from important competitions. In addition, he has served as a judge for the Metropolitan Opera National Council Auditions and given masterclasses for many institutions including the Graduate Vocal Arts Program at Bard College Conservatory of Music, the Manhattan School of Music, and the Royal Danish Academy of Music. 
"We are thrilled to have Don Marrazzo joining our faculty and leading the Hillman Opera program. Don's years of experience at the highest levels of the opera world both in the US and abroad will be invaluable to Fredonia's voice students and to the future of Hillman Opera," said the search committee, including faculty members Angela Haas, Paul Mockovack (Theater and Dance), Julie Newell, James Harrington, and committee chair Joe Dan Harper. 
Furthermore, The Hillman Memorial Association would like to express our sincere gratitude to Dr. Robert Strauss, Producer of five wonderful Hillman Opera productions. Under the direction of Dr. Strauss, Lee Hoiby's SUMMER AND SMOKE, based on the play by Tennessee Williams, was presented in November of 
2022.  The students were led by guest conductor Fredonia alum and Artistic Director of Eugene Opera, Andrew Bisantz (class of '95), stage director Dr. Jessica Hillman-McCord, vocal coach Dr. Anne Kissel, and producer Dr. Robert Strauss. Over one hundred students worked on SUMMER AND SMOKE as cast, orchestra, crew, and production team. We know that all of this is possible in part to your charitable donations to the Hillman Memorial Music Association. Thank you! 
Fredonia provides students a variety of different experiences in the operatic tradition, including the Hillman Opera, which produces fully staged works accompanied by members of the College Symphony Orchestra, concert versions of opera with the Western New York Chamber Orchestra, scenes programs in the Historic Fredonia Opera House, and more.  Recent productions include Lehar's The Merry Widow, Purcell's Dido and Aeneas, Menotti's The Medium, and John Adams' Little Women.
For over 60 years, the Hillman Opera has provided one of the only full opera opportunities for undergraduate singers in the country.  In supporting opera at Fredonia and the region, the Hillman Memorial Music Association has played a long-standing and significant role in student professional development, the offering of high-caliber performance events to the campus and community, and supporting the future of the opera medium, as well as offering scholarships to worth School of Music students.
The Western New York Chamber Orchestra, a professional ensemble in residence at the School of Music, regularly programs a concert of all opera, either concert versions of full operas or significant scenes from masterworks of the operatic repertoire.  These concert feature our students singing alongside young professionals, which is an excellent opportunity for the Fredonia student to learn and grow.
In addition, a student association group, Student Opera Theatre Association (SOTA), produces annual spring performances of opera scenes held at the historic 1891 Fredonia Opera House, as well as regularly hosting guest artists in master class and concert, making the opera program at Fredonia one of significant breadth and involvement.
Musical Theatre
Musical Theatre is a degree program in the department of Theatre and Dance. Productions are mounted by Theatre and Dance in collaboration with the School of Music. For more information about Musical Theatre, visit the department of Theatre and Dance.