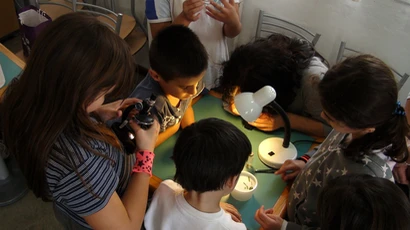 Earth Science: Adolescence Education Program at Fredonia
Fredonia's Earth Science Education program allows you to combine two of your passions; your love of earth science, and your ambition to shape and develop young minds. This program prepares students to teach Earth Science to middle and high school students, and leads to New York State certification grades 7-12. Our required coursework will also help you advance towards dual certification; a coveted component on a professional resume.
The Fredonia Difference
You'll be involved with coursework rich with science content, teaching principles, and field work. With Fredonia's unique approach to adolescence education, you can be in a real-life classroom during your first year in the program, giving you a valuable head start to your career.
Career Opportunities for Earth Science: Adolescence Education
Earth science middle school teacher
Earth science high school teacher
Dual Certified middle or high school teacher
$60
Million
Science Center with over $4 million in new equipment and instruments
High Demand
Science teachers are among the highest in demand across New York and the country
Get into a classroom earlier than most programs
Fredonia gets you into the classroom to begin your field placement as early as your first semester
Why Earth Science Education at Fredonia?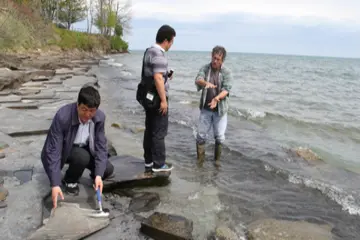 Community engagement
Work with local agencies in real-world situations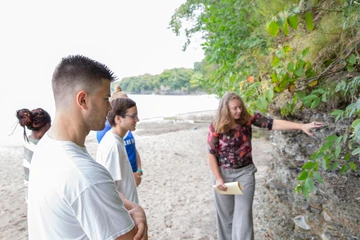 Small class sizes
Our class sizes max out around 12 students, ensuring you receive personal attention for your education needs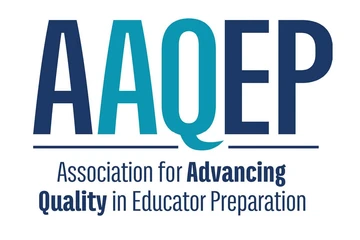 Accreditation
Fredonia's College of Education is a member in good standing of the Association for Advancing Quality in Educator Preparation (AAQEP), a nationally recognized accrediting body approved by New York State Education Department.
Sample Courses
SCED 419 Adolescence Science Methods
The course is an active inquiry into how and why science is taught, considering from what science is, how science literacy could be achieved, what "learning" entails, and what kinds of curricula and teaching best enable science learning.
EDU 224 Adolescent Development
Physical, mental, and emotional influences on adolescent development in terms of habits, interests and social adjustment. Factors in home and school that influence adolescent behavior and personality, and procedures for evaluating relevant research.
SCED 305 Diversity in the Teaching of Science and Mathematics
The course provides a theoretical framework for exploring and developing a culturally responsive approach to the teaching of mathematics and sciences. In exploring different instructional formats, the course allows candidates to develop approaches that prepare them for an ever-increasing population of students that reflect diverse backgrounds and abilities.
Program Additional Links
What does a 4-year degree look like?
What are all the required and elective courses offered to obtain this degree?