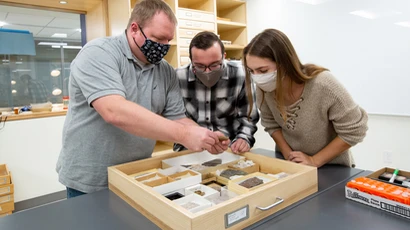 Geology Program at Fredonia
Do you love to be or work outdoors? Have you wondered how the Rocky Mountains or the Finger Lakes developed, or why Mount Kilauea in Hawaii is so active? Do you want to work with world-renowned faculty? If you answered yes, then consider Fredonia's Geology program. Fredonia will feed your passion for the Earth's riches likes gems and fossils, as well as its pitfalls, like earthquakes and volcanoes. Fredonia's programs focus on our planet, its processes and the impact we have on the Earth system.
The Fredonia Difference
Students perform field research in Lake Erie, its tributaries, and at Fredonia's 200-acre College Lodge. Students are immersed in research projects with faculty who are recognized consistently for their efforts on local, regional, and international levels.
Career Opportunities for Geology
Geoscientist
Hydrologist
Environmental scientist
Anthropologist
Archeologist
12
Students per class
Small class sizes ensure personalized instruction and encourage interaction with faculty.
Community-engaged research
Our faculty engage in, and students work on, real research projects concerning the community and region, such as Marcellus Shale and Concord Grapes.
7%
Job growth
Projection for hydrogeologists job growth through 2024 is strong.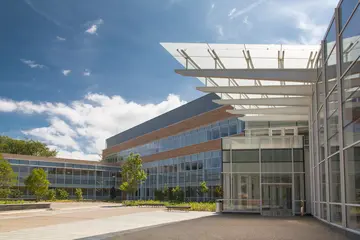 $60 million Science Center
Fredonia's beautiful Science Center contains over $4 million in new instrumentation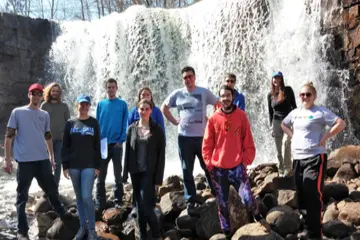 Field camp
A 3-credit summer program with the opportunity to travel, work with students and faculty from other universities, and investigate geologic landscapes across the country.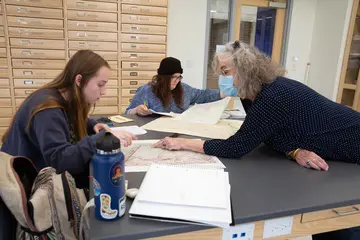 Extensive Resources
Students have access to extensive specimen sets, maps, and laboratory resources.
Sample Courses
GEO 165 Planet Earth
Explore the large and small scale processes that shape and reshape our dynamic planet Earth. This course introduces students to the many features and phenomena that help us understand Earth's geologic history and its future. From the integral role that minerals and rocks play, to the wide range of internal and external processes operating on Earth, students gain a heightened awareness of natural resources, climate change and geologic hazards as society makes its way through the 21st century.
GEO 450 Hydrogeology
Hydrologic problems are analyzed by organizing information into a water budget and then quantifying the variables in the water budget equation. Common hydrologic variables include precipitation, evaporation, transpiration, stream flow, infiltration and groundwater. Groundwater is emphasized. Lectures supplemented by field work, lab measurements, and computer modeling.
Program Additional Links
What does a 4-year degree look like?
What are all the required and elective courses offered to obtain this degree?