Field Camp Information for Geology Majors
There is a 3 credit hour field camp requirement for Geology majors. Field camp is offered during the summer through a number of universities and organizations around the country. The purpose of field camp is to apply what you have learned in the classroom and the laboratory to the study of geology in the field. For most students, field camp is a life-changing experience and, in some ways, a badge of honor. It's an opportunity to travel, work with students and faculty from other universities and apply a variety of skills and technologies to interpret the geologic landscape.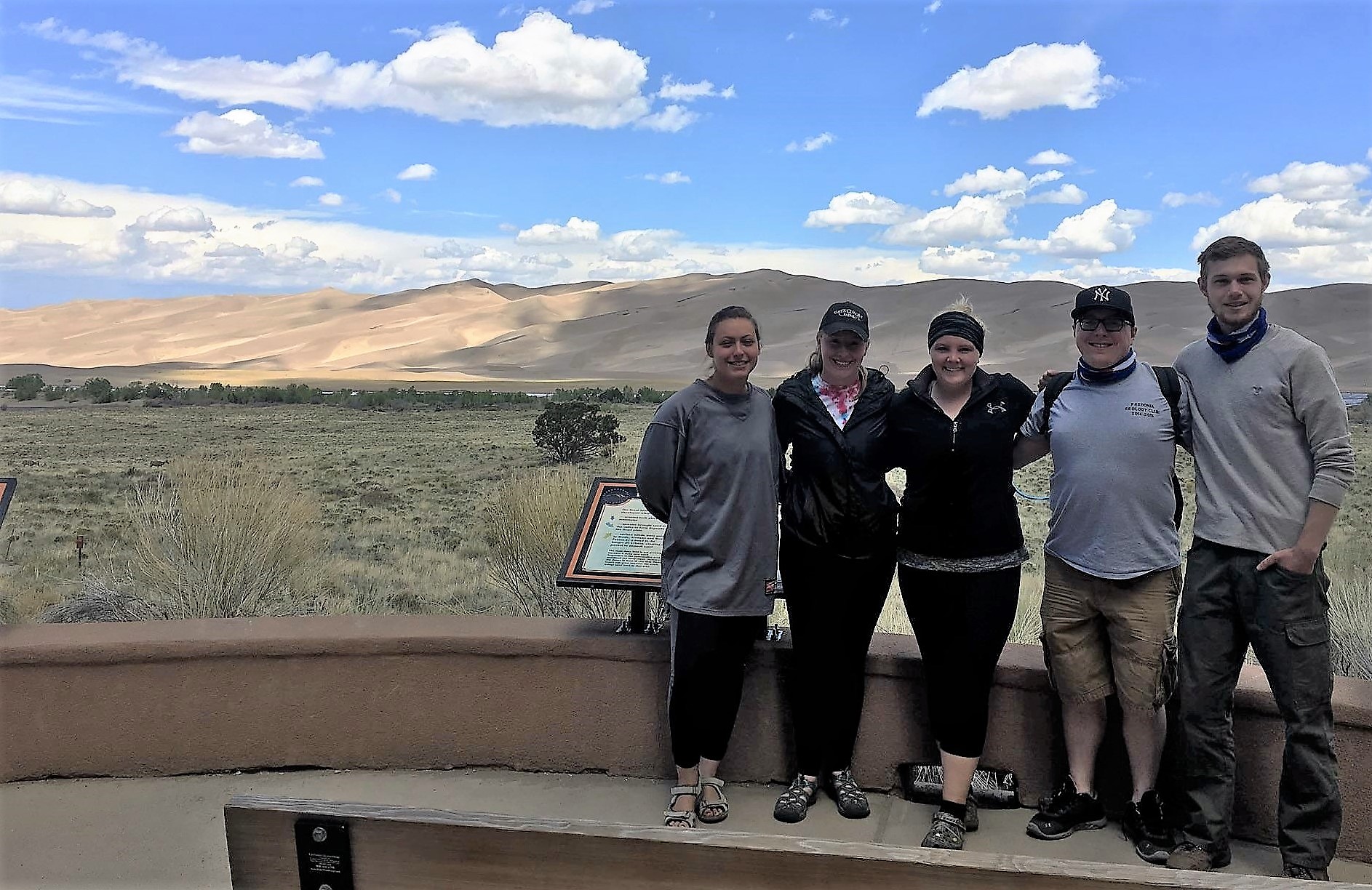 Most students complete field camp during the summer between their junior and senior years or the summer following their senior year. Many field camps require completion of several upper level geology courses, such as Structural Geology (GEO 370) and Stratigraphy (GEO 400), so it is important to start thinking about applying to field camp during your sophomore year. The deadlines for these field camps are often early in the Spring semester and applications are reviewed in the order in which they are received.
To start planning for your field camp experience go to Geology.com for background information (what to expect and how to choose a field camp) and a comprehensive listing. USGS (U.S. Geological Survey) also has a listing at their Education site. Below is a list of some of the field camps Fredonia students have participated in over the last several years.
You can also opt to fulfill your field camp obligation through a REU (Research Experience at an Undergraduate) Site or other NSF (National Science Foundation) funded program like SAGE (Summer of Applied Geophysical Experience).
There are also scholarships and grants you can apply for to help you pay for field camp expenses. Again, planning ahead is important, as many of these will require you to submit an essay and one or more letters of recommendation. Below are some examples of potential funding sources.
Don't hesitate to talk to your adviser during course selection about making plans for field camp.