Geology and Environmental Sciences Scholarships & Awards
The following scholarships and awards are available for outstanding Geology and Earth Science majors. They are provided through the generosity of alumni, faculty and friends of the Department.
Florence Eikenburg Award given annually to a high-achieving under-represented student

Spatial Studies Award presented to the outstanding student in GIS or related area

Susan J. Mara Award awarded annually to a student deserving of special faculty recognition

Mark D. and April Hoefner Orgren Award awarded annually to the outstanding freshman

Walther M. Barnard Geosciences Award awarded annually to the outstanding sophomore

Paul D. Willette Award awarded annually to the outstanding junior

Roy A. MacDiarmid Award awarded to the outstanding graduating senior

Geosciences Textbook Scholarships awarded each semester to majors earning Dean's List honors during the previous semester. Stipend is used to help purchase textbooks at the FSA Bookstore.

Lawrence A. Patrie Science Teaching Scholarship and other awards and scholarships given by the School of Education to outstanding eligible students in the teacher certification program. Awards may go to students with majors in B.S. Earth Science, Biology, Chemistry,or Physics.

Gary and Eileen Lash Award given to individuals to advance field studies, central to the professional growth of all geoscientists.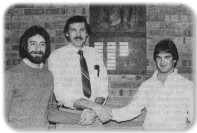 Dr. Richard "Dick" Gilman congratulating Brian Koehler (left) and Mike Farrell, co-winners of the MacDiarmid award in 1986. Professor Gilman was chair of the department from 1975 to 1986. This picture was published originally in the Dunkirk Evening Observer,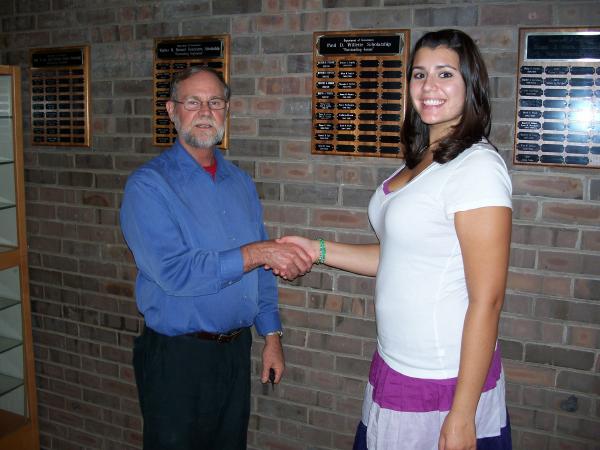 Dr. Jack Berkley, former chair of the department, congratulates Katie Boyle, the 2009 - 2010 winner of the Eikenburg, Willette and MacDiarmid Awards.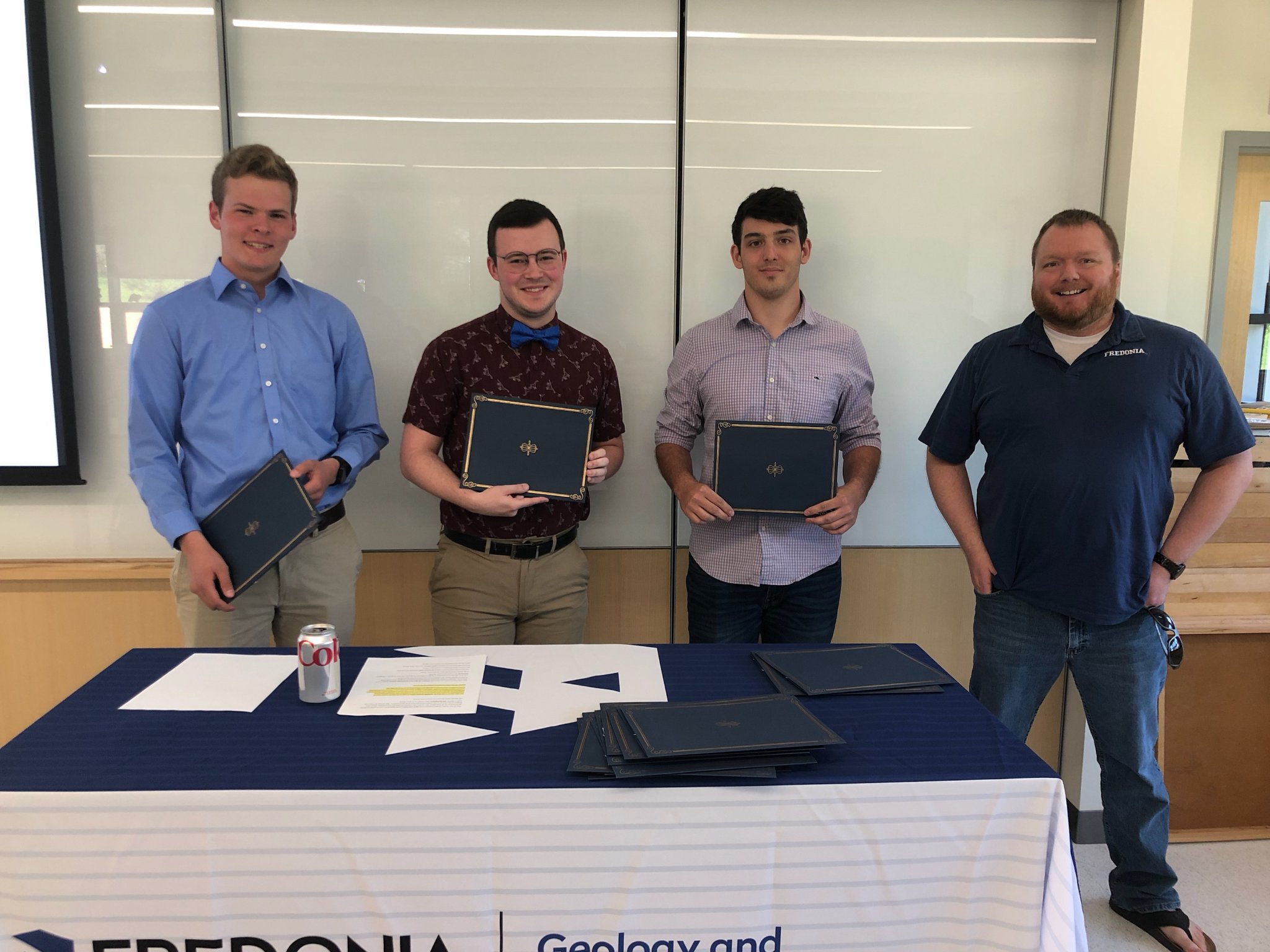 Dr. Thomas Hegna congratulates Greg Holmberg, Ben Lake and Mack Mikula, the winners of the 2022 Walther M. Barnard Award.   
There are also scholarships for Geology and Earth Science majors available beyond the Department. Below are some examples. Don't hesitate to search for others on your own. The sooner you locate scholarships the better, as they will require an application that will require letters of recommendation, transcripts and a well-written essay or statement of interest.
Northeast Section of the American Institute of Professional Geologists (AIPG) Angelo Tagliacozzo Memorial Geological Scholarship