Honors, Awards, and Scholarships
Honors and Awards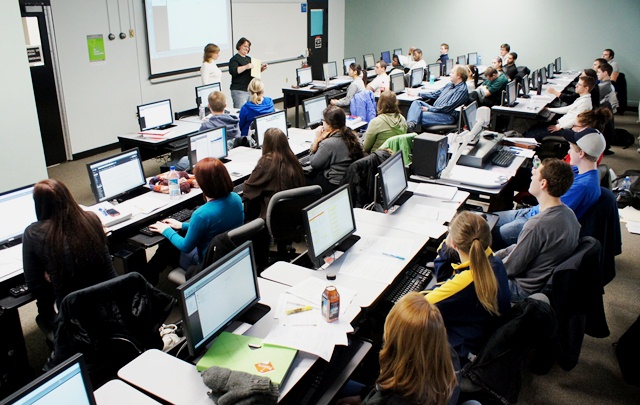 Each academic year, the program presents the Wall Street Journal Award to the student who has attained the highest academic record as an economics major. This award is sponsored by the Wall Sreet Journal and comes with a year's subscription to the Journal, an inscribed paperweight and a citation in the Journal. The program also presents annually the Outstanding Academic Awards. Additionally, students who excel in their studies are eligible for recognition through membership in the campus chapter of Omicron Delta Epsilon, the international honor society in Economics.
Scholarships
Arthur R. Maytum Scholarships for tuition remission to students with outstanding academic records.
Hart-Gorman Economics scholarship for tuition remission to students with high scholastic and leadership achievements.
Christine Dilacqua scholarship for non-tuition expenses to students in good academic standing and with demonstrated interest in sustainable economic development.