EDP Student Spotlight - November 2017
Mondyna is a Senior, from Queens, New York. She's majoring in Biology with minors in Public Health and French. In addition to being an outstanding young woman, who is motivated, thoughtful, and accomplished outside of Fredonia, Mondyna has a history of both engagement and scholarship here at Fredonia. Mondyna is a Ralph C. Wilson, Jr., EDP Book Award recipient, a regular participant in community service, a Resident Assistant in Disney Hall, President of FredAssist, Black Student Union Public Relations Chair, Fred Leads mentor, Global Student Ambassador, South Asian Student Association Vice-President, a member of Women's Student Union & Health Professions Club,member of Crowned Rubies, a former Peer Advisor for the jewel program, and a current French tutor, study hall monitor, and night desk attendant. Throughout all of this Mondyna has maintained her studies and continues to thrive here at Fredonia. In speaking to Mondyna, she has outlined some of the ways Fredonia, EDP, and her experiences here have helped her grow as a person and a student. One of the most impactful experiences she's had at Fredonia, actually did not come at Fredonia, it was through her study abroad experience.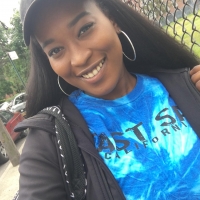 "Studying abroad was one of the most transformative experience I had in college. I've always wanted to go to India, so when the opportunity was presented to me, I ran with it. It was really humbling seeing another side of the world, living and studying there. I was nervous at first, but I was pleasantly surprised how easy my transition was. My program made sure that I immersed myself into the culture and enjoyed everything that India had to offer. The food was amazing, I've gotten to go to incredible places, and I've made friends with great people from all over the world! The entire experience gave me the chance to learn a lot more about myself, and my career goals. I was able to challenge myself more and push my boundaries, so I'm truly grateful for it. If you're thinking about studying abroad, do it! Stop hesitating really, just go for it! It's such a rewarding experience that you genuinely won't regret!"
This experience was so life changing for Mondyna that she is considering another study abroad opportunity in South America next fall to do a Public Health internship. Mondyna has spent much of her time at Fredonia exploring what path she wants to take after graduation. Recently, she has come to take a strong interest in Public health stating "After my undergraduate studies, I want to get a MPH degree and later a Doctorate in Public Health. Then, I want to work either as a Public Health practitioner or an Epidemiologist."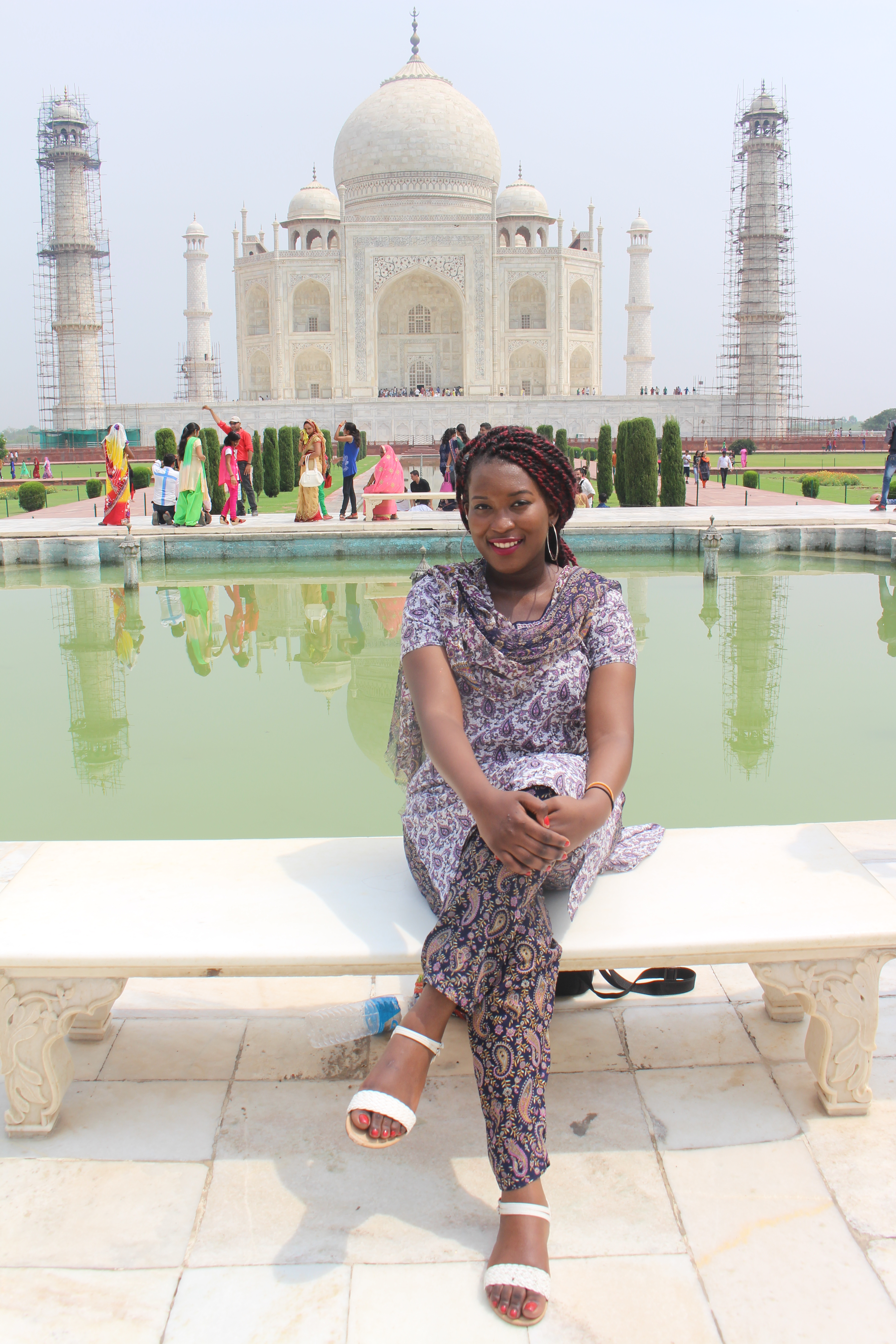 When Speaking about EDP, Mondyna said:
"EDP has been an essential part of my college career, and I honestly don't know what I would be without you guys. Because of JEWEL, I was able to start college already knowing a group of people which helped make my transition easier. Over the past 4 years, the EDP office became my second home, and my safe space. Whenever I'm having a tough day, I can always count on the advisors to be receptive, listen, and offer advice. As a college student, you encounter so much on a daily basis, and I'm aware that not everyone is lucky enough to have a release and support system like EDP. EDP has given me a support system for 4 years and for that I'll forever be grateful."
When Asked about her experiences at Fredonia more generally, Mondyna stated:
"Fredonia has helped me grow to not only become educated, but I was able to meet different people with various backgrounds. I was able to join clubs and learn more about topics that interest me, and develop some hobbies. I've had countless of enticing conversations with numerous people and I've been able to educate many. Fredonia has taught me that you will encounter people who do not share the same beliefs and values as you, but as long as everyone is willing to have a conversation, together we can get far. Coming to college has been an eye opening experience for me. For almost 4 years, I've challenged both myself and others, which allowed me to get a better understanding of the person that I am. While there have been challenges along the way and it has not been perfect, the office of Residence Life and the campus community has always been great at making sure that campus is a safe place where everyone is able to blossom and be themselves safely. Despite all the challenges, I can say that Fredonia has helped me become more 'creative, skilled, responsible and connected'."
Mondyna's experiences at Fredonia show her talents, dedication, and perseverance. These qualities make it an easy choice to spotlight Mondyna Prévot as the EDP student spotlight for November 2017. Congratulations Mondyna and best of luck to you in all of your future endeavors.