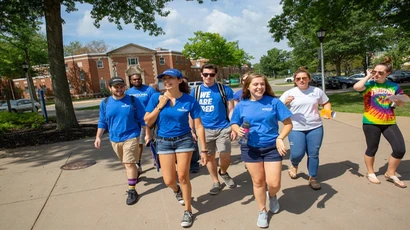 Multicultural Weekend
Friday, March 24 through Sunday, March 26, 2023
Multicultural weekend is an overnight program which takes place on the Fredonia campus from Friday, March 24th through Sunday, March 26th. The program is open to accepted students only and is a great way to learn about the campus.
To attend this event, students must have registered, completed the consent form and turned it in by the deadline date of March 13th.
The MCW Consent Form must be completed and signed by a parent /guardian in order to participate. The deadline for submitting this completed form is Monday, March 13th.
Transportation Options and Information
Transportation to-and-from campus is provided for the students from NYC only. All other students will need to provide their own transportation if they wish to participate. Please refer to the links below regarding your transportation information.
What to bring for the Weekend
Although we provide transportation for most students, housing and food - there are still some items you will need to bring. Here's a handy list of things to bring for you. Still have questions? Feel free to contact us by email.