Current Students Financial Aid Information
Information for Current Students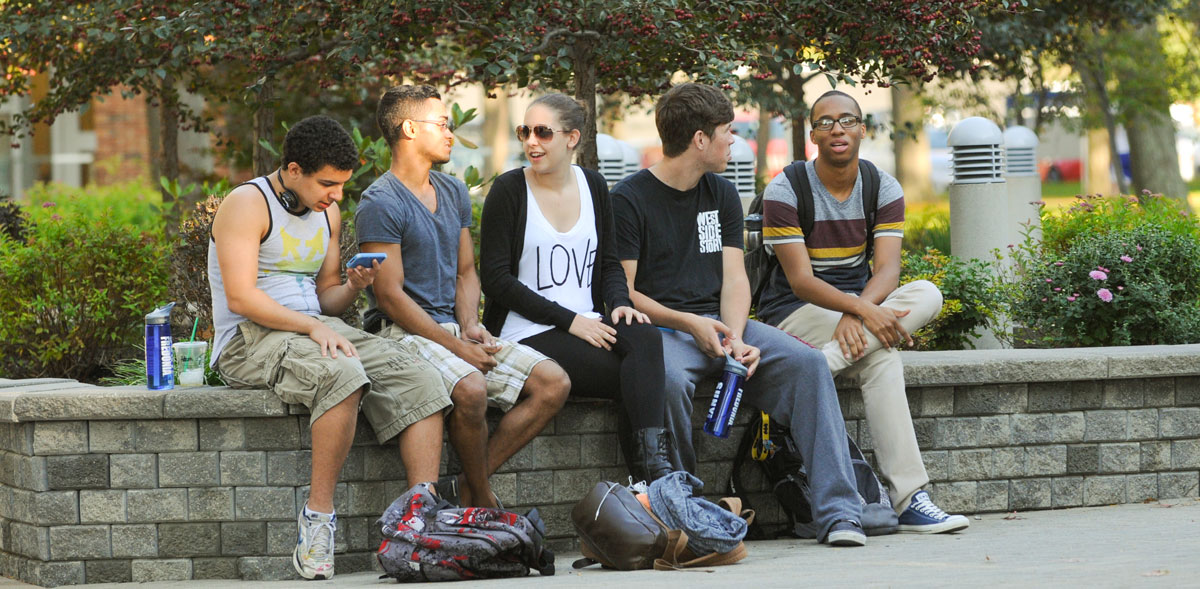 FAFSA or Free Application for Federal Student Aid is an application that provides access to the largest source of financial aid to pay for your college. FAFSA is required to receive aid including federal grants, work-study, and loans.
2020-2021 FAFSA will be available on October 1, 2019 to complete.
| | |
| --- | --- |
| Create FSA ID | An FSA ID lets you apply and sign your online FAFSA application online. Both the student and one parent (or spouse) will need to apply for an FSA ID and password. |
| Apply For FAFSA | Submit FAFSA as early as possible, preferably in October. Apply online at www.fafsa.gov or use myStudentAid mobile app. Fredonia's federal school code is 002844. |

TAP
Eligibility: Student must be a New York State resident and attend a public institution in New York State.
Description: The Tuition Assistance Program (TAP) is a grant for New York State residents that does not have to be paid back. Awards are based on New York State net taxable income and tuition charges. Final determination of awards is made as a result of the completion of TAP Application each year and funding levels are dependent on the passing of the New York State Budget.
Award: Awards currently range from $500 to $5,165. These grants are available for a maximum of eight full-time semesters for undergraduates.
The TAP application is available online following the submission FAFSA data. Upon receipt of the the TAP application and the passage of the New York State budget for the subsequent year, New York State Higher Education Services Corporation (NYSHESC) will determine the student's TAP Award. You can also view the status of your TAP award at hesc.ny.gov
Fredonia's TAP school code is 0915 or search "SUC Fredonia".


The Excelsior Scholarship
Eligibility: Student must be a New York State resident and attend a public institution in New York State.
Award: A recipient of an Excelsior Scholarship may receive up to $5,500.
The undergraduate in-state tuition charged to recipients of The Excelsior Scholarship cannot exceed the tuition rate for the 2016-17 academic year ($6,470) pending the approval from the SUNY Board of Trustees.
As with the 2019-20 FAFSA and TAP application, Prior-Prior year (PPY) 2017 adjusted gross income (AGI) will be used.
Combined Parent and Student Adjusted Gross Income (AGI) Thresholds:
2019-20: $125,000 and thereafter (2017 AGI)
Application Process: Students applying for this scholarship must complete the FAFSA and TAP applications in addition to the Excelsior Application.
Fredonia offers approximately $8.1 million in merit and need based scholarships to academically qualified new and returning students each year.
If you have been awarded a Federal Work Study position, and/or a Federal Subsidized/Unsubsidized Stafford Loan you must log on to YourConnection to accept, decline, or accept partial amounts of these awards. Please refer to the instructions below for accepting or declining these Financial Aid Awards.
Failure to accept your Federal Work Study Award by August 1st of the upcoming aid year will result in cancellation.
Accept Your Aid
Review your award letter from Fredonia when you receive it in the mail OR you can review your aid status online in YourConnection using these steps:
Click the Your Connection link located towards the bottom of the page
Enter your User ID and PIN
Click Financial Aid
Click Award
Click Award for Aid Year
Click the drop down box and select the appropriate aid year. Click Submit
Click Accept Award Offer tab
Under the Award Decision column, click the drop down box to Accept or Decline your awards. To accept partial amounts, click Accept and type in the amount you wish to receive under the accept partial amount column.
Click Submit Decision button
Verification for Selected Students
Please note that not all students are selected for verification. Students will receive notice that they have been selected for verification after the Office of Financial Aid receives the FAFSA.
Verification is a federal financial requirement in which the Federal Central Processing Center (CPS) randomly selects Free Application for Federal Student Aid (FAFSA) applicants for verification (which will be noted on your "Student Aid Report" or "SAR"). Once selected the process of comparing the self-reported information on the FAFSA to that of a signed copy of the federal tax form or a copy of the IRS Tax Transcripts and other financial documents begins. Students can view the status of verification in the financial aid section of YOUR CONNECTION under "Eligibility" followed by "Student Requirements".
Federal Direct Loan Borrower Instructions
All first-time borrowers at Fredonia must complete Entrance Counseling at studentloans.gov.

Sign in using your FSA ID used to sign the FAFSA. Then click on "Complete Loan Counseling (Entrance, Financial Awareness, Exit)."
Click the "Start" Button that appears to the right of Entrance Counseling.

All first-time borrowers at Fredonia MUST complete a new Federal Direct Loan Agreement at studentloans.gov.

Then click on "Complete Loan Agreement."
Click the "Start" Button that appears to the right, for Subsidized/ Unsubsidized Loans.