Helen (Tinch) Williams, Hillman Opera pioneer, honored
 
President Dennis L. Hefner presents the Jessie Hillman Award for Excellence to 1960 graduate Helen Tinch Williams.



Joining Helen Tinch Williams for her memorable evening in King Concert Hall were daughter Vanessa Williams, son Chris Williams, and niece Iris Williams. 
SUNY Fredonia and the Hillman Memorial Music Association honored retired music teacher Helen (Tinch) Williams, '60, on Nov. 12, prior to the performance of "The Tales of Hoffmann." This year's Hillman Opera – a Fredonia tradition which began during Mrs. Williams' freshman year in 1956 – featured more than 140 of the campus' top performing arts students.
In 1956, Helen Williams came to what was known as Fredonia State Teachers College…back when she was known as Helen Tinch. She would soon become one of the campus' most visible and impactful student leaders by a variety of measures. Among those are the roles she held in the college's famous Hillman Opera, which has run continuously at Fredonia since 1956 – Mrs. Williams' freshman year.
In November, the now-retired elementary music teacher and mother of Vanessa and Chris Williams – two of the nation's most successful entertainers – found herself in the pioneer's role once again. She was honored by the Hillman Memorial Music Association and SUNY Fredonia in King Concert Hall – with both of her children present, as well as her niece, Iris – before a performance of the "The Tales of Hoffmann," this year's Hillman Opera. Mrs. Williams was given the Jessie Hillman Award for Excellence, the latest in a lifetime of distinctions for her and her family that have often defied obstacles and distinguished them from the pack.
Having excelled academically as a child, she was able to skip seventh grade. That led Miss Tinch to arrive on campus as a 16-year-old freshman. She was not only the youngest person at Fredonia that year, she was also one of a very few African Americans during the early days of the civil rights movement.  Not that any of that mattered to her.
"From the first day that I got here, I felt very comfortable,"
Mrs. Williams recalled. "I found that the teachers didn't treat me any differently because of my race or age. I didn't feel as though any of that was a handicap. I didn't even think of it."
What she did think about was becoming a music teacher, a goal she had set long before she stepped foot into Mason Hall. That, together with the college's strong reputation in music,
made Fredonia the right choice.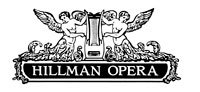 "I knew I wanted to be a teacher, and [Fredonia's] location was certainly convenient," the Buffalo, N.Y., native said. "I had also earned some scholarships, and Fredonia had an excellent music program, which made it very attractive."
Once she arrived, she wasted no time before getting involved and making the most of her education, becoming the only freshman accepted into the College Choir.
"I eventually was president of almost everything, it seemed," she laughed. "The opera – which then was called, 'Words and Music;' the College Choir; the Festival Chorus; and I had the lead role in "Amahl and the Night Visitors."
Her decision to audition for the College Choir as a freshman would prove most significant, because she was introduced to the professor who would make the biggest impact upon her.
"That's where I first encountered Dr. Richard Sheil," she explained. "He was very influential. Just by observing him, I learned so many teaching skills, especially choral skills, which I used throughout my career."
Dr. Sheil, now 92 years old, was among the guests during a lunch held for Mrs. Williams during her visit. 
She also fondly remembers Dr. Lawrence Seigel, her vocal instructor who taught her a great many vocal techniques. However, as important as these two professors were, another man would soon make an even bigger impression. 
Milton A. Williams Jr. was an instrumental major, whom she recalls meeting on campus one day as they were passing by each other down a hallway.
"We just sort of made eye contact," she said, but there was clearly something about him that she liked. There were a couple of intimidating things about him too, including the fact that he was a senior, and that his Long Island home "seemed like it was on the other end of the world" from the Hickory Street neighborhood in downtown Buffalo where she was raised. Nonetheless, they began to date, seeing a fair amount of each other that first year.
"We married after I graduated, Aug. 20, 1960," said Helen, rattling off the date without a moment's hesitation. "In the meantime, he did his military service and got his master's degree while he was waiting for me to finish at Fredonia."
After she graduated, they moved downstate to Westchester County and each began lifelong careers as elementary music teachers, albeit in different districts, which Helen believes strengthened both their own relationship as well as their skills as parents.
"We each had very separate interests, musically, and that continued through our marriage," she said. "I think that translated through to our kids, who were exposed to a lot of musical diversity – jazz, Broadway, theater, pop, as well as the classics – in our household."
Apparently that worked out pretty well, given the careers her children have developed.
Vanessa became the first African American to be crowned Miss America. Since then she has continued to reinvent and broaden her talents, going from a chart-topping singer, to starring on Broadway, to becoming an accomplished actress. Recently, she has starred in such hit TV series as "Ugly Betty" and, currently, "Desperate Housewives." She has won or been nominated for Grammy, Tony, Emmy and Golden Globe awards. In 2007, she was given a star on the Hollywood Walk of Fame. In short, she is one of the most sought-after and multifaceted performers in the entertainment business today.
Chris, an actor and comedian, has had a very successful career in his own right. A quick rundown of his credits include roles in such hit TV shows as "Curb Your Enthusiasm," "CSI Miami," "Californication," and "Weeds." He has also been in movies like the hit comedy "Dodgeball," "The Joneses" and "World's Fastest Indian." He also has voice credits in numerous video games and commercials, and has had a recurring role on "The Late Show with David Letterman," including an appearance the Monday following his visit to campus – during which he wore a Fredonia t-shirt.
How is it that two elementary school music teachers who got their start in Fredonia, N.Y., would produce two children that could go on to have such successful, high-profile careers?
"They just followed their dreams, and we supported them," Helen explained. "We did require them in fourth grade to select an instrument. Vanessa picked the French horn, and Chris, with a little nudging from his dad, chose the oboe." He eventually added the sax. Both children had to play their instruments until high school graduation, a family tradition that Vanessa has continued with all four of her children.
Vanessa and Chris were also involved in high school theater productions as well as summer community theaters, but that was pretty much it. Nothing fancy. No big plan. Just a home filled with love and discipline, responsibility and respect.
Vanessa agreed, as she said during a press conference held on campus prior to the opera, "Work is one thing, but when you're confident and know that you're…valuable as a person, that's 90% of living and feeling satisfied. We have a great foundation because our parents made us feel that we were worth something. I'm proud to be a part of the legacy that they created and we continue to create."
"They are both talented, hard-workers, and focused, and – together with some lucky breaks – they have developed very successful careers," Helen added. "Talent can be fostered, but you have to couple that with discipline and focus. It's something that you can't really teach, but you can encourage it when you recognize it within someone."
She believes that both she and Milton instilled a strong work ethic in their children, which the two Fredonians developed in themselves while they were students.
"My husband had many jobs on campus, and I was a house mother [a resident hall assistant]," Williams said. "You learn how to interact with people [when you work], what their needs are, how to be sensitive to things that were affecting them, and that really helped us in preparing how to deal with our kids and our students."
They also prepared them for disappointment, which is an especially good skill for actors who often find that the parts they do not get far outnumber the ones they do.
"You have to help them be satisfied in knowing that they have done their best – even if their best doesn't get them to where they want to be at that time," she instructed.
The visit to his parents' alma mater helped Chris even better understand how much of an impact his mother had on him and his sister. "I can definitely see where it all comes from," he said. "To see her in her element, where she formed herself as a young educator, it really gives me a sense – another dimension – of who she is and how much this place has influenced her, and in turn, influenced us."
Despite all of the success her children have found, Helen insists that she and her husband enjoyed, and were every bit as proud of, their own lives' work as they are of their children's.
"We both loved our jobs," Helen regaled. "We loved teaching and have no regrets. The things I enjoy hearing the most are when our former students tell us they really appreciate the discipline that we taught them. The kids knew we were tough, but fair, and they knew that we respected them."
"They taught so many kids," Vanessa marveled. "To this day, their students come up to me and say my parents not only taught them, but changed their lives."
Sadly, the Williams family lost their beloved Milton in early 2006, at age 70, when he was inflicted with a sudden pancreatic infection while he and Helen were vacationing in the Bahamas. He died just two days later, with his wife, children and grandchildren
by his side. Milton weighed heavily on Helen's mind as she returned to campus, but she knew he was there in spirit.
"I know my husband would be delighted and proud to know that I received this award," Helen said fondly. "After a 45-year marriage, parenting two great kids who have remarkable careers in the arts, and the nearly four decades through which we shared our rewarding teaching careers, it's hard to believe it all began when I met this cute guy my freshman year at Fredonia."
Since Milton's death, Helen's involvement on campus has steadily grown. She came back in 2008 to see firsthand the many enhancements made to the School of Music in recent years, and visit with Dr. Sheil and friends from the Class of 1960. She also met that year's recipient of a scholarship established by Gileen Widmer French in memory of her mother, Francella Pattyson Widmer, a Hillman Memorial Music Association board member and long-standing treasurer of the volunteer organization. Mrs. French knew of her mother's admiration for Helen's talent and determination as a young student and used Helen as a model in developing the criteria for the recipients of her mother's memorial scholarship.
"It really gives you pause and reminds you that you always want to put your best foot forward, because you never know who is watching," Helen said. "I am very grateful to be involved and to have been asked to play a role in establishing the criteria for this scholarship."
Her selection by the Hillman Opera board for the Jessie Hillman Award is no coincidence, as Mrs. Widmer happened to be the sister-in-law to Robert Coon, '50, Fredonia's one-time
Vice President for Student Affairs and now President of the Hillman board. "This award honors a dedicated and respected musician or educator who has demonstrated a passion for teaching or performance," Mr. Coon explained. "The Hillman board views Helen as a person who is serving as a community force in the advancement and appreciation of music. Francella recognized all of these qualities in Helen. We are honored to be able to present Helen with this prestigious recognition."
Helen also returned last June to celebrate her 50-year reunion as a member of the Class of 1960. She enjoyed a wonderful weekend with many of her closest friends and classmates. Having also taught as an adjunct professor for three years at Manhattanville College in Purchase, N.Y., Helen admits she really enjoys the feeling she gets on a college campus.
"You know, I love the spirit I feel on campus," she said. "When I taught at Manhattanville after I retired, just walking on a campus, there is a certain surge of energy you experience as the students focus on their careers, and I find that very stimulating."
Considering she spent more than 40 years stimulating the artistic minds of thousands, the Hillman Memorial Music Association and SUNY Fredonia were more than happy to return the favor.