Archaeological geophysicist to give Brown Bag talk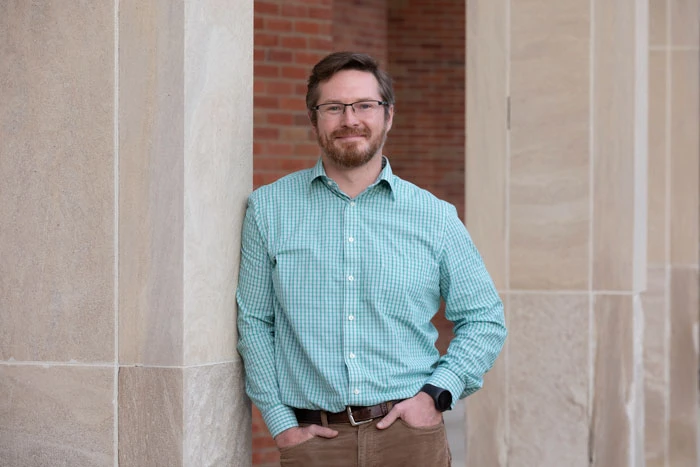 "Changing Face of Education" is the title of a Zoom talk to be given by Dr. Timothy S. de Smet, an archaeological geophysicist at SUNY Binghamton, in the Brown Bag Lecture series on Wednesday, Dec. 1, from noon to 1 p.m.
Dr. de Smet is currently a research assistant professor and director of the Geophysics & Remote Sensing Laboratory in the Department of Geological Sciences and Environmental Studies at Binghamton, and is also the co-founder and CTO of Aletair, an industry leader in the field of automated geophysical surveying. De Smet received a Ph.D. from Texas A&M University in 2016.
A question and answer session will follow the lecture. Department of Biology Associate Professor Courtney Wigdahl-Perry will give opening remarks.
The Brown Bag talk can be accessed online.
De Smet's areas of expertise are aerial remote sensing and near-surface applied geophysics, including research utilizing frequency and time-domain electromagnetic-induction, magnetometry, ground-penetrating radar, terrestrial laser scanning and aerial LiDAR, multispectral, hyperspectral and thermal infrared remote sensing.
De Smet has received federal grant funding from the National Science Foundation, United States Geological Survey, National Geographic and National Park Service. He is a FAA 107 certified remote pilot, with expertise in autonomous UAV/UAS survey development and execution.
The theme of the 2021-2022 Brown Bag series is "The Status of Education." The series is sponsored by the College of Liberal Arts and Sciences, and supported by the Carnahan Jackson Fund for the Humanities through the Fredonia College Foundation.