BOCES educators provide insight into inclusive education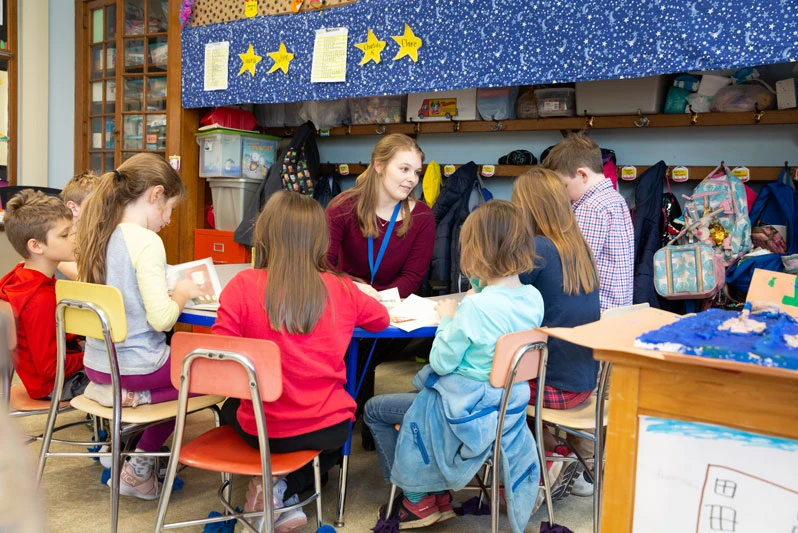 On Oct. 26, five special education teachers from the Erie 2-Chautauqua-Cattaraugus BOCES LoGuidice Center came to campus for a discussion with students from the course, EDU 355 Assessment & Instruction of Students with Learning & Behavior Disorders in Inclusive Educational Settings.
Specifically, the educators spoke to Fredonia students about working with families, paraprofessionals and adaptive physical education. Teachers visiting campus included Jack Dugan, Molly Brockman, Aaron Delcamp, Nicole Seaver and Nicole Kalata.
In addition, the educators answered questions and discussed the field placement experience.
During this time of pandemic, local schools have not been allowed to open their classrooms to Fredonia interns. BOCES was one of the few school districts to offer a partnership. Fredonia staff noted that internships are essential to the formation of future teachers. Practicum in Inclusive Education (EDU 356) is the only field-based College of Education class going in the field face-to-face during the fall semester.