Computer, Information Sciences faculty attend IEEE conference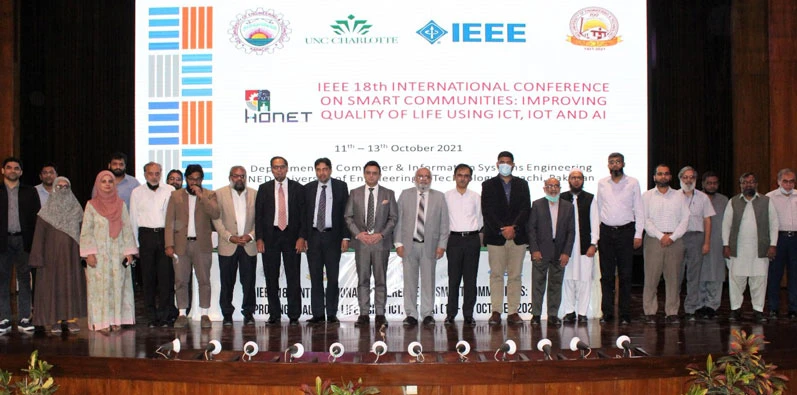 Two members of the Department of Computer and Information Sciences, Professor and Chair Junaid Zubairi and Assistant Professor Syed Haider, organized and participated in the 18th IEEE HONET-ICT conference on smart communities, held Oct 11-13, in NED University of Engineering and Technology, Karachi, Pakistan.
The conference drew participants from 13 countries with keynote speakers from the United States, United Kingdom, China and Switzerland. Three symposiums and three workshops were also organized as part of the conference.
Dr. Zubairi chaired the conference and Dr. Haider chaired the technical program committee as well as the publication committee. Zubairi also presented an invited talk during the conference on "The Next Frontier: The Communication and Data Technologies for Aviation."
The proceedings of the conference will be published in IEEE Xplore digital library.