Fredonia student reflections topic of first Brown Bag talk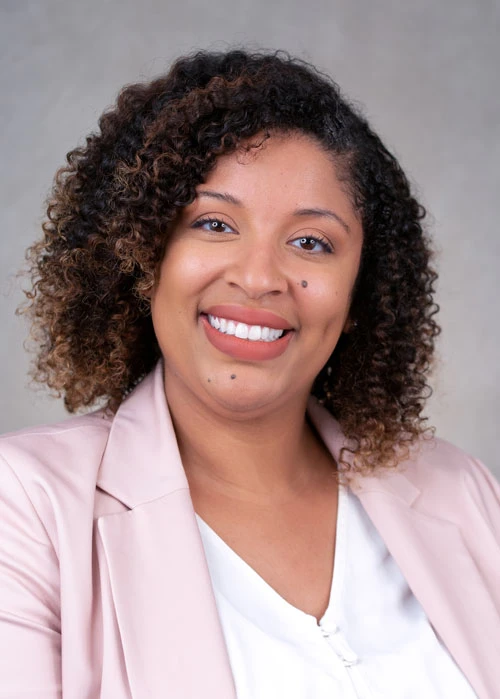 "Your Voice Matters: Reflections from Fredonia Students" is the title of the inaugural Brown Bag Lunch talk that Khristian King, executive director of Student Engagement and Inclusion, will give at the Williams Center Room S204 on Wednesday, Oct. 5, from noon to 1 p.m.
Ms. King's comments will reflect student interviews and input from focus group sessions she conducted last semester.
"This diverse group of students provided insights into the current student experience at Fredonia that covered an array of topics within student life," King said. Findings from the studies have led to some recent changes across campus that include renovations to the Williams Center and development of the Blue Lounge and Blue Devil Den and planned enhancement of the Help Hub.
King oversees Campus Life, Multicultural Support Services/Intercultural Center, Native American Consortium, and Volunteer and Community Services. During the last six years, King has served as executive director of Intercultural Support Services, director of the Intercultural Center and interim multicultural support assistant. She is currently pursuing a doctoral degree in Higher Education Administration at the University at Buffalo.
SUNY Distinguished Service Professor Jack Croxton will offer opening remarks. A light lunch will be served.
The theme of the year's Brown Bag series is "Back to the Future: Where are we going? What have we learned?"
Brown Bag programs, presented by the College of Liberal Arts and Sciences, are free and open to the public. Additional Brown Bag presentations in the fall semester will be given on Nov. 2 and Dec. 7.