Homecoming 2022 to honor alumni, connect classmates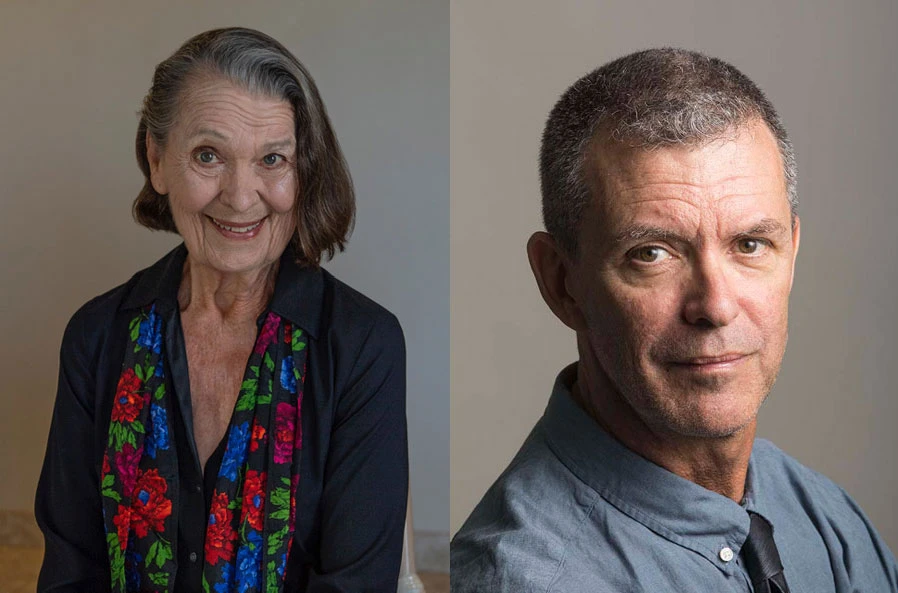 Two alumni will be recognized during Homecoming Weekend, slated for Oct. 14 to 16, with Outstanding Achievement Awards from the Fredonia Alumni Association – Cecilia (Howe) Fordham, '59, (Speech and Drama), actress, educator, and retired administrator from the University of Hawaii, and Sean Kirst, '81, (English) – noted journalist for the Buffalo News, journalist-in-residence at Le Moyne College, and the recipient of numerous journalism awards.
The honorees will be recognized at the Homecoming Reception, scheduled for 5:30 p.m. on Friday, Oct. 14, in the Williams Center.
All Homecoming activities are listed online.
A pre-Homecoming event is slated for Thursday, Oct. 13, with a book launch by Dr. Christina Jarvis of the Department of English for her scholarly work, "Lucky Mud & Other Foma, A Field Guide to Kurt Vonnegut's Planetary Citizenship," with a brief commentary by Mr. Kirst. The 7 p.m. event will be held in Diers Recital Hall (see related story online).
Additional Friday highlights include the Golden Alumni Buffet Lunch for all alumni from 1969 and before, and a special free exhibit in the Marion Art Gallery by the International Marion Fellow Sarah McKenzie, "To See Inside: Understanding the People and Architecture of the U.S. Prison System." Gallery times are listed in the Homecoming schedule online. At 2 p.m. there will be a ribbon-cutting at the newly-renovated Houghton Hall, followed by dedication of individual named spaces, tours and a reception. At 2:30 p.m., there will be a free tour of the 1891 Fredonia Opera House Performing Arts Center, and at 3 p.m., a Biology lecture by scientist and philanthropist Dennis Costello, '72. The annual free 1970s Reunion Jazz Concert is also scheduled for Friday evening in Rosch Recital Hall at 8 p.m.
A new event will offer the opportunity on Friday to see the Science Center rooftop Observatory with an Open House at the Telescope – weather permitting. The backup date is Saturday, Oct. 15, from 8 to 10 p.m. A final decision based on Friday's weather will be made by 5 p.m. on Friday, and posted on the Fredonia Observatory Facebook page.
On Saturday, following a tribute to the late Vice President for Student Affairs Emeritus Robert Coon at 9 a.m. (near "three man hill") and a Scholars/Donors Brunch (by invite only), there will be the Classes of 1970, 1971, and 1972 combined 50-year reunion Buffet Luncheon. In the afternoon, enjoy other departmental programs, a wonderful Freedonia Marxonia exhibit in Reed Library and athletic contests. At 1 p.m., there will be a Faculty Cookie Smackdown, sponsored by the Department of Communication, at McEwen Hall Room 214.
Also, on Saturday afternoon, in addition to the annual outdoor Alumni Get Together in the Dods Hall grove, there will be a book signing by David A. Ezzo, Ph.D., '85 (Anthropology major), an Antwerp, Belgium Junior Year Reunion, and, because it's Sweetest Day, alumni should plan to attend the Sweetheart Soiree. Alumni who met their spouse or significant other at Fredonia are invited to join in for some anniversary cake and champagne. The Antwerp reunion and the Sweetheart Soiree are free but alumni are asked to please register online in advance.
Finally, round out Saturday's events by enjoying a free College Symphony Orchestra concert, showcasing Fredonia's tremendously talented students and faculty, in King Concert Hall at 8 p.m.
Sunday events include the continued exhibit at the art gallery, and the Fredonia Oboe Day for youngsters.