John Buck exhibition entering final weeks at art gallery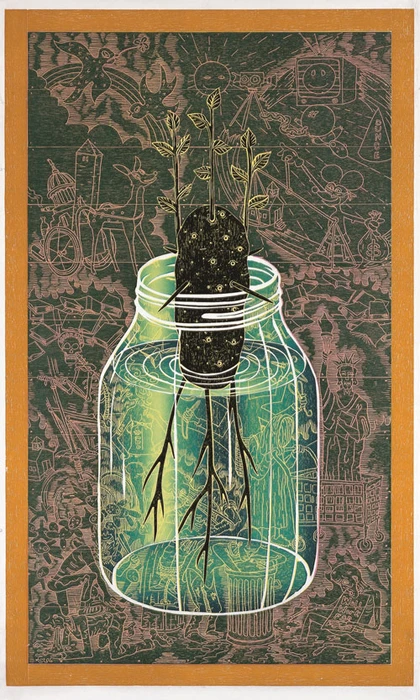 The John Buck exhibition, which features magnificent color woodcuts and intricately carved wood sculptures that span 36 years of the renowned artist's creative output, is entering its final two weeks at the Marion Art Gallery.
"John Buck: Prints and Sculpture from the Collections of Jordan D. Schnitzer and His Family Foundation" is not only topical but aesthetically inspirational; the craftsmanship displayed in Buck's large woodblock prints and sculptures is unsurpassed, said Gallery Director Barbara Räcker.
Buck's prints address socio-political issues such as racism, sexism, war and environmental degradation.
The gallery, located in Rockefeller Arts Center, is open Tuesday through Thursday, noon to 4 p.m.; Friday and Saturday, noon to 6 p.m., Sunday, noon to 4 p.m. and by appointment. Group/class tours are available before, during or after public hours by emailing or calling Ms. Räcker at 716-673-4897.
The exhibition, which is free and open to the public, will be on display through Friday, Nov. 19.