Pops series opens Sept. 24 with the best of soul and Motown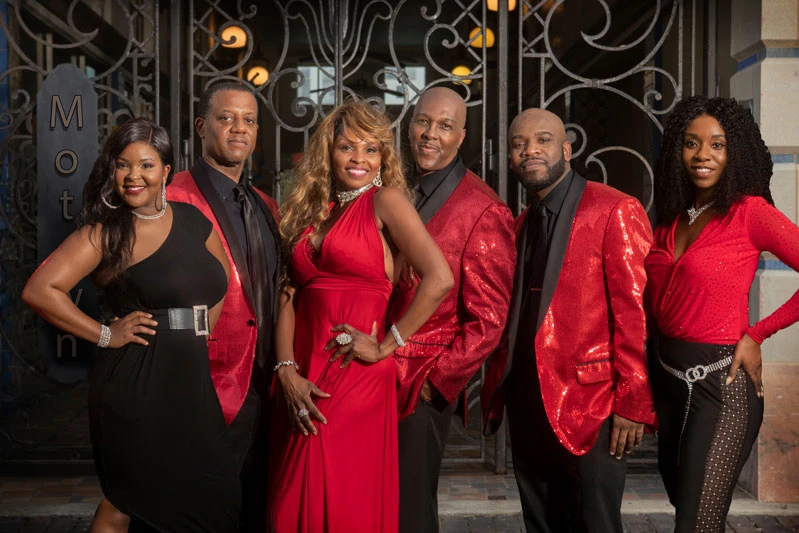 Get ready to relive the hits of Motown and beyond with a high-energy group that unleashes superior vocals and slick dance moves powered by pure soul.
The DFT Communications Pops Series opens the 2022-23 season with "The Sounds of Soul: Motown and Beyond," on Saturday, Sept. 24 at 7:30 p.m., in King Concert Hall.
The Sounds of Soul have been delighting audiences across the nation since 1996. The group is composed of six seasoned performers who have excelled as singers, dancers and songwriters. The members of the Sounds of Soul have recorded for labels including Capital Records, Big Apple Records and R & S Records.
Tickets are available through the Fredonia Ticket Office in the Williams Center, by phone at 716-673-3501 and online. The new online ticket platform allows buyers to select specific seats, print tickets at home or upload tickets to a mobile device.
The live show is a combination of Motown classics mixed with some of the greatest songs of all time, and will feature the hits of The Temptations, The Four Tops, Aretha Franklin, Whitney Houston, The Supremes, Lionel Richie, Tina Turner, Barry White and more. The Sounds of Soul are known for their crisp choreography, distinct harmonies and flashy stage personas.
The Sounds of Soul have performed at a myriad of select venues from Los Angeles to the French Quarter and have done featured concerts at the American Airlines Arena in Miami, The Sun Dome in Tampa Bay, and the Registry Hotel in the heart of California.
The group is a regular attraction on cruise ships and took Cozumel, Mexico, by storm during a "Motown Excursion" sponsored by CBS Radio. The group has appeared on the internationally syndicated show "Dance Connection," which was seen in over 100 television markets and they have shared the stage with The O'Jays, Bobby Brown and comedian Sinbad.
Currently, the Sounds of Soul call the Tampa Bay area home and maintain a performance schedule that has them averaging over 450 shows per year. The Sounds of Soul are a must see for audiences of all ages.
"The Sounds of Soul: Motown and Beyond" is sponsored by DFT Communications and radio stations WDOE and 96.5 KIX Country as part of the Lake Shore Savings Season.