Rosa Parks Scholarship event slated for Wednesday, Oct. 26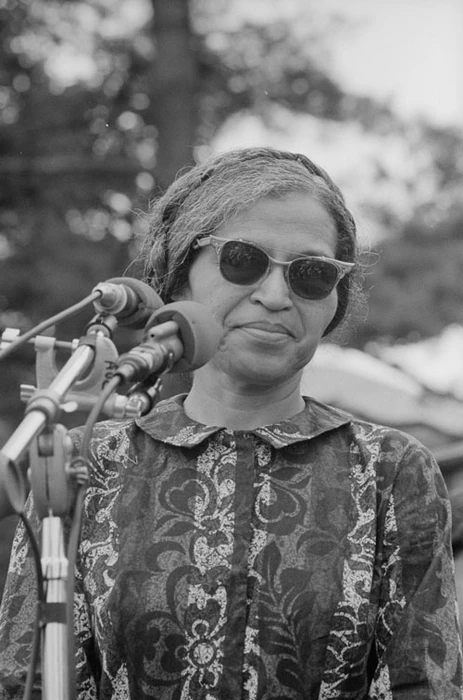 Scholarships valued at $350 will be awarded to Nyles Emile, Lilian Holman, and Chole Williams at the 34th Annual Rosa Parks Scholarship Competition awards ceremony on Wednesday, Oct. 26, at noon, in the Williams Center Horizon Room.
Mr. Emile, a sophomore Acting major from Brooklyn, won the scholarship for the poem, "Colors Stride Along Side." Juniors Ms. Holman, a Graphic Design major from Rendon, Texas, won for her digital art, "Embrace," and Ms. Williams from Buffalo, an Acting major, is being recognized for her poem, "Love Wins."
Three honorable mentions are awarded to senior English major Amber Ambrose for her essay, "CRT and Antigone in Ferguson;" junior Early and Childhood Education major Makayla Barone for her essay, "The Other Side," and senior Early Childhood, Childhood, and Theatre major Christina Ramsey for her poem, "The Fact of the Matter is."
The annual competition welcomes student entries, in the form of writing, speaking, drawing, photography and dancing, which express views and experiences with multiculturalism and the celebration of diversity.
Established through the Fredonia College Foundation in 1989 by former SUNY Fredonia staffer Dr. Vivian Garcia, the Rosa Parks Scholarship gives all students at Fredonia an opportunity to voice their opinion on social injustice, cultural perspective and activism.
Ms. Parks was an African-American Civil Rights activist in the 1950s whose act of civil disobedience led to the Montgomery bus boycott and was later heralded by the U.S. Congress as the "Mother of the Modern-Day Civil Rights Movement."
The awards ceremony is free and open to the public. Lunch will be provided.