School of Music alumnus named New York State Teacher of the Year; alumna one of four Finalists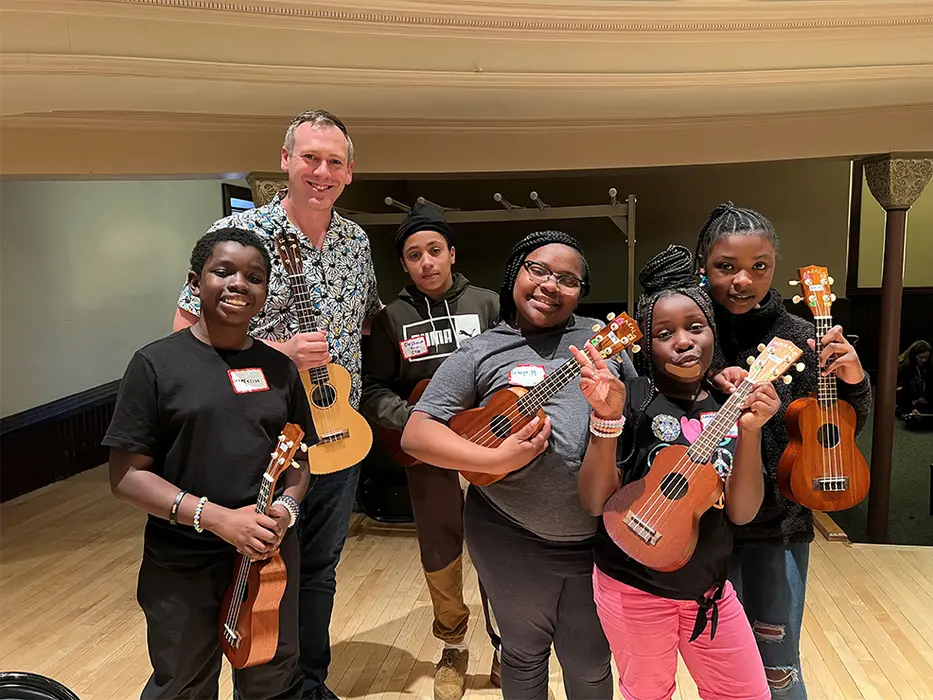 SUNY Fredonia alumnus Zachary "Zach" Arenz, '10, '12, who teaches music at Rochester's (NY) Flower City School 54, was named New York State Teacher of the Year.
Mr. Arenz earned his Bachelor of Music and Master of Music degrees in Music Education at Fredonia, and was a member of the bassoon studio with Professor Laura Koepke.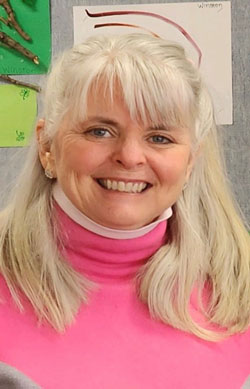 The university has an additional point of pride – another one of the four Finalists for the award was Fredonia alumna Ellen (Connelly) Foley, '84, who earned her Bachelor of Science in Education degree in Elementary Education-Early Childhood Education, and a Master of Science in Education in 1987 with a concentration on Reading. She teaches in the Fredonia Central School District's Wheelock Early Childhood Center.
New York State Education Department Board of Regents Chancellor Lester W. Young Jr., stated in the formal award announcement, "World-class educators like Mr. Arenz and each of our finalists, exemplify the role our teachers play as ambassadors for excellence and equality in education, shaping future generations for a brighter, fairer, and more inclusive world for all. Arenz was described by New York State Education Department Commissioner Betty Rosa as "the embodiment of a dedicated and inspirational teacher."
In the news release from the New York State Education Department, it was noted that prior to joining the staff at Flower City School 54, Arenz taught classroom music in Sweden to students in grades 7 to 9 and mentored students in grad 9 to prepare for high school and career opportunities by creating academic and social goals. In addition, Arenz holds a certificate in therapeutic and crisis intervention for schools. Along with his traditional music classes, Arenz also teaches ensembles and instrumental lessons and has developed a music enrichment program for students who are experiencing grief.
School of Music Dean David Stringham also commented on Arenz' honor, "It's heartening for the School of Music community to see an alumnus receiving an award like this—but it's also not surprising. Mr. Arenz has been described by his colleagues as someone who demonstrates "dedication, commitment, competence, and love." He is deeply engaged with his students, developing their musicianship in contexts from concert band to popular music, addressing their nonmusical needs by providing clothing and personal care items in his classroom 'Community Closet,' and leaning into what his former principal described as "difficult conversations" that examine how music teachers engage with inequities in public education. Mr. Arenz shared that his educational philosophy is that "if you see yourself in your learning, you're going to learn." Since Mason Hall opened in 1941, our faculty and staff have empowered students to be these kinds of educators, who facilitate students creating, performing, responding, and connecting in, around, and through music in ways they find relevant and meaningful. We are honored to count Zachary Arenz as part of our School of Music alumni network and congratulate him on this recognition."
For more about Arenz and his teaching, see the video produced by New York State United Teachers (NYSUT).
One of his teachers in the Fredonia School of Music, Dr. Christian Bernhard, noted, "I have enjoyed following Zach on social media for the past decade, and seeing him annually at our Winter NYSSMA [New York State School Music Association] Conference. In a recent undergraduate class, I shared the video from Zach's Teacher of the Year Award, and now have many current Fredonia Music Education majors wanting to observe and work with Zach and his students!"
The Teacher of the Year Program is administered by the New York State Education Department and sponsored by NYSUT and other teacher organizations. The program is run in conjunction with the National Teacher of the Year Program, sponsored by the Council of Chief State School Officers.