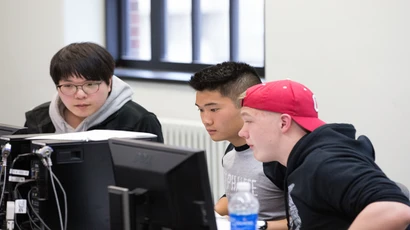 CIS Highlights & News
Girl Scouts visit Fredonia State's brand-new Robotics lab,
recieve Robotics Badge

During April, two groups of Girl Scouts were visiting Fredonia State's brand-new Robotics lab to work towards receiving their Robotics badge. They learned about the types of robots, and were surprised at the limited ability of robots today. The scouts, from Westfield and Sherman and grades 6 to 8, learned about computer structures, basic electrical circuits, and Programming to control a robot's activity.

The scouts began using a few of the University's Raspberry Pi computers under the direction of Adjunct Professor James Pratt to wire circuits. They used the very popular Python computer programming language to control the circuits, turning the devices into simple programmable robots. Adding sensors and programming would allow the robots to become semi-autonomous, that is, based on the algorithm, the computer makes "decisions" about what to do next.

Over the course of three sessions the scouts were able to achieve their Robotics badges. To arrange an age appropriate robotics activity for your group, please contact the department at 716-673-4820 or send an email to csit@fredonia.edu

Apr 2022

Lake Shore Middle School Tech Day hosted by CIS Department

25 students from the Lake Shore Middle School in Angola, NY attended "Tech Day" at the SUNY Fredonia Department of Computer and Information Sciences. Due to pandemic restrictions this was the first middle school field trip for these 8th grade students.

The group had an opportunity to tour the new computer labs in Houghton Hall. Professor Denise Joy provided a lesson about career opportunities in Computer Science and Computer Information Systems. Professor Joy also provided a comprehensive overview of the course sequences for degrees in Computer Science and Computer Information Systems.

The students spent an hour building their computer programming skills by completing an "Hour of Code" activity at the Code.org website. SUNY Fredonia student, Prince Aziz Hunt, led the group on a tour of the SUNY Fredonia campus. The group enjoyed a nice meal at the Cranston Dining Hall before departing.

Tech Day activities were planned and organized by Professor Gregory Cole who is leading outreach efforts for the Department of Computer and Information Sciences. To arrange an age appropriate Tech Day activity for your school, please contact the department at 716-673-4820 or send an email to csit@fredonia.edu

Apr 2022

SUNY Distinguished Professorship for Dr. Zubairi

We are very pleased to announce that Dr. Junaid Ahmed Zubairi, Professor and Chair of Computer and Information Sciences, has been selected for the SUNY Distinguished Professorship.

News Coverage

Apr 2022

 

 

 

CIS Department has a new home -- Houghton Hall

The CIS department faculty have moved to, the newly renovated, Houghton Hall. Computer labs have also moved. The new space offers a modern working environment with various work spaces for students and faculty members. Come visit us in our new home!

Jan 2022

 

 

 

Smart City and IoT research group founded

We are pleased to announce a new research group named "Smart City and IoT (Internet of Things) Research Group" in the Department of Computer and Information Sciences in Fredonia. Dr. Junaid Zubairi is leading this group and its members include Dr. Shahin Ataee, Dr. Syed Haider and Dr. Sahar Idwan (The Hashemite University, Zarqa, Jordan).

Our current research projects include
1) Smart city reactive traffic management
2) Urgent routing in smart cities
3) Smart city proactive traffic management
4) Applications of machine learning in smart city traffic management

Group page

Jan 2022
 

Computer & Information Sciences faculty organize and attend IEEE conference

Two members of the Department of Computer and Information Sciences, Professor and Chair Junaid Zubairi and Assistant Professor Syed Haider, organized and participated in the 18th IEEE HONET-ICT conference on smart communities, held Oct 11-13, in NED University of Engineering and Technology, Karachi, Pakistan.

Conference drew participants from 13 countries with keynote speakers from the United States, United Kingdom, China and Switzerland. Three symposiums and three workshops were also organized as part of the conference.

Oct 2021

International student earns Microsoft Specialist Certification

Nari Jo, a first-year Biochemistry student at SUNY Fredonia, has earned a Microsoft Specialist Certification.

Nari was learning about Microsoft Excel and Microsoft Access in Department of Computer and Information Sciences Adjunct Lecturer Gregory Cole's Microcomputer Applications course, and was made aware of the possibility of earning the industry recognized Microsoft Office Specialist Certification.

Sep 2021

CIS Department welcomes Dr. Shahin Ataee as a tenure-track faculty member in the department.

Aug 2021

 

Undergraduate Research at CIS Department:

Student research accepted in Sigma Xi Conference

Drew Merino will be presenting his work completed under the supervision of Dr Junaid Zubairi. The research ofcuses on helping rescuse victims of building disasters. The work will be presented at the 29th Sigma Xi Undergraduate Research and Creativity Accomplishments Conference to be hosted by Penn State Behrend in Erie, Pa.

Mar 2021

 

Advanced Certificate in Cybersecurity:

Starting Fall 2021, Fredonia CIS Department will offer a new graduate-level certificate in Cybersecurity

The graduate-level program provides background information and skills required for professionals to work in information technology, software engineering, network management, system administration and related areas, said Associate Provost Judith Horowitz. Those completing the program will be prepared to work as information security analysts, information security engineers, penetration testers, IT auditors and compliance testers.

"Our program provides a set of graduate classes that are rarely offered at the undergraduate level, and often not covered at all in higher education," Dr. Horowitz said.

Unlike associate level programs in cybersecurity and forensics at community colleges, the Fredonia program does not include general education courses. It also differs from bachelor's level information security programs at four-year universities that are often narrowly focused on network security, incident response and digital forensics, Horowitz explained.

What the Fredonia program does offer is a broader approach to cybersecurity through courses in network administration and system administration that provide a solid foundation for studying information security.

Feb 2021
International Data Compression Competition:

Computer Science students compete internationally

For the last three months, the Global Data Compression competition was held at the Moscow State University, Russia, sponsored by Huawei Company. There were 50 coders from several countries competing in 12 categories. The BWIC compressor developed by several SUNY Fredonia Computer and Information Science students since 2004 competed in three categories and ranked in the first 10.
Department of Computer and Information Sciences Professor Ziya Arnavut noted that the BWIC has been supported by several Fredonia students. Initially, Computer Science students Jeffrey Jones, Ryan Smith and Eric Penoyer worked on the compressor. Later, it was Basar Koc, and most recently, Aierken Shalayiding (in picture).

News coverage
Competition Website

Dec 2020

Fredonia Paychex Collaboration:

Fredonia students present their Paychex projects

On December 4th, students enrolled in CSIT 425 Software Engineering class, taught by Ms. Denise Joy, presented their software development projects to the a team of managers and senior managers at Paychex -- a human resources, benefits and payroll provider.
Two teams of Computer Science students gained valuable real-world experience as part of projects they completed this semester. Paychex staff worked with students for the entire semester. Students were given the requirements, and as a team they created a communication plan for the development of the software. Students showed demos of their completed projects. This involved weekly progress meetings with project sponsors from Paychex, faculty advisor, and the students from the team. Everyone appreciated the hard work put in by the students and the students thanked the team at Paychex and their faculty advisor, Ms. Joy.

Dec 2020

 

Fredonia Live Interviews:

Fredonia Live interviews spoke to Dr. Junaid Zubairi about Computer Science and Computer Information Systems.

Nov 2020

Student Aierkan Salayding with Prof. Ziya Arnavut.

Student Research:

Recent graduate co-authors paper accepted at IEEE annual conference

A paper co-authored by Fredonia graduate Aierkan Salayding, who received a B.S. in Computer Science, with a concentration in Software Development, in December 2019, has been accepted for presentation at the 11th annual IEEE Information Technology, Electronics and Mobile Communication Conference.

Additional co-authors of the article, "Burrows-Wheeler Transformation for Medical Image Compression," included Fredonia Department of Computer and Information Sciences Professor Ziya Arnavut, Assistant Professor of Computer Science at Stetson University and 2012 Fredonia graduate Basar Koc and Professor Hüseyin Koςak, of the University of Miami. more...

Oct 2020

Invited Talk:

Mr. Gregory Cole gave an invited talk to Chautauqua County School Board Association

On September 16 Mr. Gregory Cole (CS Dept) was invited to speak to the Chautauqua County School Board Association at the Chautauqua Harbor Hotel in Celoron, NY.

Mr. Cole addressed the group of school board members and school superintendents about cybersecurity and the cyberthreats that our school districts face. Mr. Przywara spoke about the type of threats that he sees our Western New York school districts facing. Mr. Scott Przywara (other invited speaker) made the audience aware of BOCES Cooperative Service Agreements that provide enhanced cybersecurity services that are available to school districts in our region.

Mr. Cole has 35 years of classroom teaching experience and has been teaching for the SUNY Fredonia Department of Computer and Information Sciences since 2007. He is the former president of the Silver Creek Board of Education and currently serves as a member of the Silver Creek Board of Education and the Erie 2 BOCES Board of Education.

Picture
Presentation
Sept 2020

$50,000 NSF Research Award:

NSF grant to advance Flight Data Tracker system

The National Science Foundation has awarded a $50,000 grant to a research team led by Dr. Zubairi, Chair of CIS department, SUNY Fredonia that may lead to widespread use of their revolutionary Flight Data Tracker to better monitor and track airline flights and potentially save lives.

News coverage
News coverage
July 2020
Fredonia Paychex Day:

Computer science students present software development projects at Paychex

Real-world experience was gained by Computer Science students who unveiled software development projects they created at a day-long visit to the Webster, office of Paychex, a human resources, payroll, retirement and insurance provider, on Dec. 5. (more...)

 

 Picture 1 | Dec 2019

CIS Alumni Talk Series:

Speakers: Collin Preston

Mr Collin will be presented methods and concepts he has used to spark innovation as a student, researcher, and employee.  He shared how he searches and conceives novel ideas that become research topics, business assets, and patents.  Collin also share the steps he takes to investigate, recognize, and capitalize on innovative opportunities as a student and employee.  He is currently a Senior Software Consultant at IBM where he has one patent application and numerous business asset recognition awards.  Prior to IBM, Collin co-authored a medical research paper at Harvard Medical School and worked for Raytheon in Boston, MA.  As a Computer Science student at Fredonia, Collin published a medical imaging research paper with Dr. Ziya Arnavut.

 

CIS Students Participated in ACM Competition

Dr Ziya Arnavut accompanied students to ACM competition where team from Fredonia competed against teams from MIT and Harvard and teams from other CS programs.

CIS Alumni Talk Series:

Speakers: Joe Piacente, (2001) and Theaddues Wojcik (2000)

Dr Ziya Arnavut organized the talk where two former CIS graduates, Joe Piacente (HSBC) and Theaddues Wojcik (Paychex) talked about their experiences and job opportunities at HSBC and Paychex, respectively.

Observer Today:

Dr Junaid Zubairi's Flight Data Tracker Prototype tested by the client

News Coverage | Aug 2019

 

CIS Department welcomes Ms. Denise Joy as a Full Time Lecturer in the department.

Aug 2019

Observer Today:

SUNY Fredonia computer and information sciences students visit Paychex

News Coverage | May 2019

 

Fredonia High School Competition 2019

Various High Schools from the vicinity including Gowanda High School, Hutch Tech and Edan took part in the competition here at CIS department, SUNY Fredonia.

Competition was organized by CIS department faculty member Dr Michael Scialdone. Various department faculty members took part in conducting associated activities in the competition.

May 2019

CIS Students test Self-directing Robots

Mike Conti and Sammie Huang's robot "The Scanner" preparing to run the Robot Olympics' Obstacle Course.

This is an example of a student built mobile robot. It carries several sensors to detect obstacles and is programmed to avoid the obstacle and keep moving. The students used Python programming language to read the sensor input and re-direct the current sent to the motors to help the robot find its own way around anything that blocked its path.

May 2019

 

CIS Students Visit and present at Paychex

A group of four students from SUNY Fredonia visited Paychex at their main office. Students presented their semester projects that they had completed in collaboration with PayChex.

Students (from left): Coco Xiao, Inderdeep Bajwa, Dakota Wicker, Tim Coccarelli, Dan Sheehan (Paychex)

News Coverage | April 2019

 

Dr Zubairi presents a talk on research projects with students

Dr. Zubairi presented a talk on involving the students in team based research projects in his academic career. He discussed how he integrated research into teaching of senior level courses and produced over 20 refereed publications with student co-authors. In addition, several of these projects have been included in SCREE on Fredonia campus and in SUNY Central.

April 2019

The Department of CIS celebrates contributions of women in STEM from around the world.

More Info | April 2019

 

SUNY Fredonia Students work on Paychex Projects

Two students groups from the Computer and Information Science Department Software Engineering class are working on industry projects hosted by PayChex. We are proud of our partnership with PayChex and the hard work our students are putting in these projects.

Feb 2019

 
 

Talk on Databases

The Department of CIS organized a talk on database. The talk was done by Mr. Name, and delivered information about how the databases play an important role in deciding information delivery.

More Info | November 2018
- 14th Annual High School Programming Competition
- Professor Olson's course on Ethical Hacking was featured in the Leader
- Dr. Singh published two journal papers
- Dr. Zubairi has received a grant from the Seed Grant Funding Program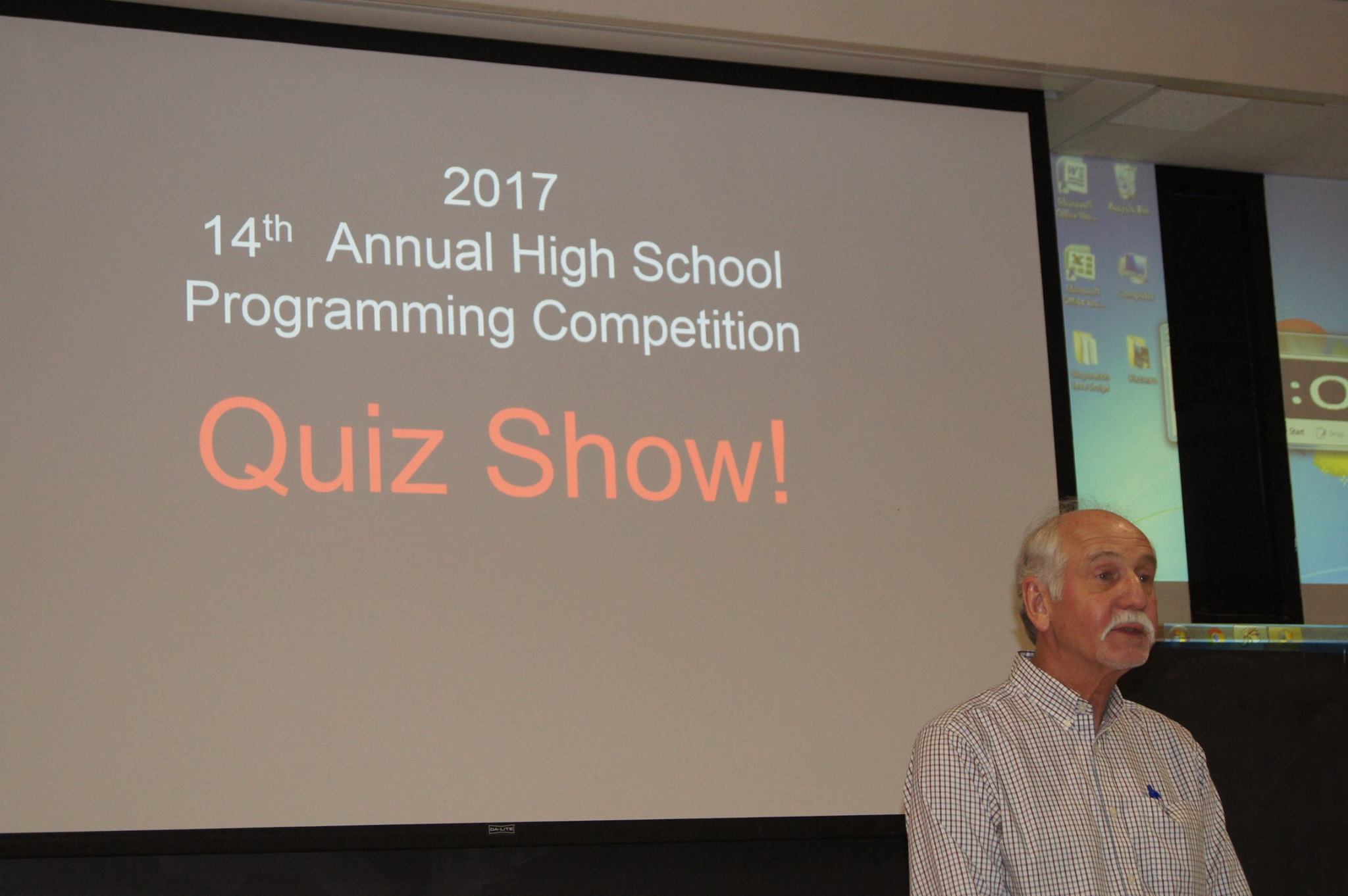 The Annual High School Contest conducted by the department under the leadership of Prof. Szocki was held on May 22nd 2017. The event was featured in Dunkirk Observer.
The Student Awards and Graduation Party was held on May 15th, 2015. In Spring 2015, 44 students graduated. The following department majors received awards:
- Kaitlyn Livermore - Maytum Award
- William Cavaretta - Maytum Award
- Michael Burns - Maytum Award
- Zachary Moore - John Beck Award
- Alexander O'Hare - Feng Chiang Award
- Michaela Yehl - Debbie J. Joy Award

Congratulations to all recipients!
---
The student in the Dual Degree Program with Izmir University Baris Can Secim was accepted in the doctoral program in Computer Science at the Catholic University of America in Washington D.C. with a research assistant scholarship and tuition waiver. He will work with Dr. Erion Plaku, a department alumnus, in the area of robotics and artificial intelligence. Congratulations!
---
The project Daniel Sturniolo developed with his mentor Dr. Singh - "Computer Simulation of Some Natural Sciences Problems in Virtual Lab" - has been accepted for poster presentation at the SURC-2015 to be held at SUNY Brockport on April 10, 2015. Congratulations!
---
Professor Olson's course on Ethical Hacking was featured in the Leader. Congratulations!
---
Dr. Singh published two journal papers:
1. Multifractal detrended fluctuation analysis of particle density fluctuations in high-energy nuclear collisions, Physica A 424, 25-33 (2015).
2. Azimuthal correlation and collective behavior in relativistic nucleus-nucleus collisions, Phys. Atom. Nuc. Vol. 78(3-4), 1-10 (2014).
Congratulations!
---
Edward Blue, a December 2014 graduate who majored in Computer Information Systems (CIS) at Fredonia, introduced R2-PC, an Astromech R2-D2 interactive droid from toymaker Hasbro that he shrewdly reconfigured into a Windows-based personal computer.
"My goal was to take a toy that was considered non-functional and convert it into a fully operational desktop PC for my son (Brendan), who had started to show interest in Star Wars'," Mr. Blue explained, "and to see if it could be done. It's a way to look at things differently, to see what things can potentially become.
Mr. Blue picked up the used R2-D2 on eBay for a mere $22. After more than a year and a half in development, it's equipped with a "Star Wars"-themed Windows 7, 4 GB Crucial RAM 800 MHz, a 160 GB laptop hard drive and HDMI as well as digital/HD audio, Bluetooth and custom LED lighting. When hooked up to a keyboard, monitor and external DVD drive, it'll perform just like any PC, but in a case from – as they say – a galaxy far, far away. Blue acquired the assorted PC components, also on eBay, for under $100.
Mode details are available in the Campus Report and Dunkirk Observer.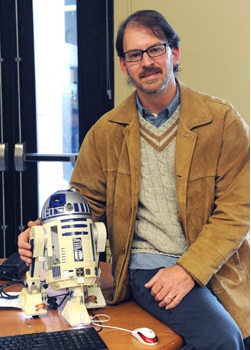 ---
Two new part-time instructors joined the department to help with the increased interest in our courses.
Andrew Cavaretta graduated with Magna cum Laude in Computer Information Systems from the Department of Computer and Information Sciences at State University of New York at Fredonia. He is a recipient of Maythum Scholarship for Excellence and a member of Golden Key International Honour Society. Andrew has over 7 years of support experience in media/news IT industry. Currently he is pursuing a master's degree.
Mark Mackey graduated with bachelor degree in computer science and a minor in web programming from State University of New York at Fredonia. He has over twenty years experience in the US Army, 17 of which in management. He currently holds two part-time positions at Fredonia - Veterans Affairs Coordinator and Project Manager at ITS. Mark is pursuing master's degree in information management at Syracuse University.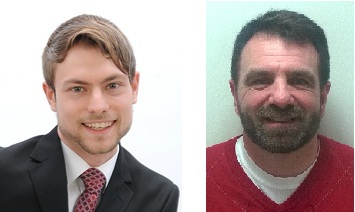 Welcome to the department!
---
Dr. Zubairi has received a grant from the Seed Grant Funding Program of the American University of Ras Al Khaimah, United Arab Emitrates, AED 10,000 (about US$2,722) for his proposal "Load balancing for disaster recovering and management."
Congratulations!
---
A Brazilian accent was added to the growing international student population at Fredonia during 2014, thanks to the Brazilian Scientific Mobility Program that places high-achieving students in U.S. colleges and universities.
Ten computer information science students from South America's largest country were enrolled in classes in the spring and fall terms, as well as both summer sessions. What they found at Fredonia was a welcoming and enriching campus experience, first-rate professors dedicated to their students and a friendly surrounding community.
"You meet a lot of people from many different countries and you live in a place that has a completely different culture and language," said Jose E. da Silva Tenorio. "It's awesome!" At the end of the fall semester, the students were treated to a farewell reception by the Computer and Information Sciences. At that informal gathering, John Kijinski, dean of the College of Liberal Arts and Sciences, shared his thoughts on language assimilation with the students. All agreed that immersion greatly facilitates acquisition of new language skills.
The event was featured in Campus Report and in Dunkirk Observer.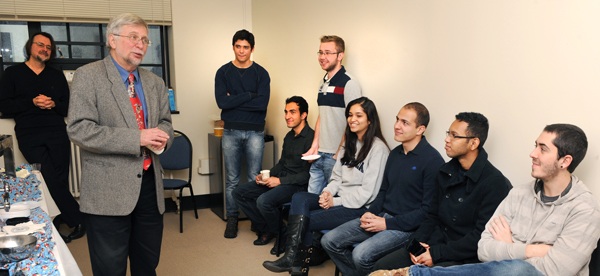 ---
The fifth Department of Computer and Information Sciences Student Expo was be held on Wednesday, Dec. 10, from 10 a.m. until 3 p.m. in the first floor lounge of Houghton Hall. Students presented their work from the past year, covering research as well as projects done both in and out of class. There were 11 presentations from different areas given by 19 student-presenters.
At the end of the exposition, a survey was distributed by which the students were able to vote for several peer awards. The three categories for the awards are: Most Interesting, which is designed to recognize student projects that make others want to learn more about a particular topic; Most Impressive, which is designed to recognize student projects that display a high degree of technical skill, professionalism or creativity; and Most Fun, which is designed to recognize student projects that simply look like they were the most enjoyable to work on.
We greatly appreciate the time our guests Provost Brown, VP Kearns, Dean Kijinski, CDO Director Ms. Collingwood, and Internship Coordinator Ms. Wilkins have taken to support the event and address the students. We also thank AT&T representatives Mr. Ben Roberts and Mr. Kevin Hanna who came all the way from Buffalo to attend the event. They shared that they are very impressed by the projects.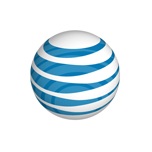 This event is organized by Visiting Instructor Robert Olson of the Department of Computer and Information Sciences and is sponsored by AT&T Inc. and Dean of Natural and Social Sciences John Kijinski's office.
The event was featured in the Campus Report and Dunkirk Observer.
---
The department joined the national mission to introduce 100 million students to computer science through the largest coding learning event in history: The Hour of Code, which is held the week of December 8th. First held in 2013, the Hour of Code is a major initiative of Code.org, a non-profit entity dedicated to expanding participation in computer science by making it available in more schools, and increasing participation by women and underrepresented students of color.
The organization's vision is that every student in every school should have the opportunity to learn computer science. Its organizers believe computer science and computer programming should be part of the core curriculum in education, alongside other science, technology, engineering, and mathematics (STEM) courses.
In one week last year, 15 million students tried computer science. The field was featured on the homepages of Google, MSN, Yahoo! and Disney. President Obama, pop music icon Shakira and actor Ashton Kutcher all kicked off the 2013 Hour of Code with videos. Over 100 partners came together to support the movement.
"Computers are everywhere, but fewer schools teach computer science than 10 years ago," said Fredonia faculty member Gregory Cole. "Women and minorities are severely underrepresented as well. The good news is, events like this can play a big role in changing that."
In addition to its own students, Fredonia's Computer and Information Sciences faculty invite interested area K-12 schools and civic groups to contact the department, visit the campus, and join in this year's Hour of Code event. The CS Club President Collin Preston taught the participants how to write simple programs. The student Ed Blue demonstrated a robot he developed.
The event was featured in Campus Report and Dunkirk Observer.
---
On September 12 the Student-Faculty Lunch and 2014 Student Expo Kick-off Party were held, organized by Prof. Szocki. Our sincere thanks to the exclusive sponsors AT&T Inc.
Prof. Olson presented the Department Student Expo which will be held in December and encouraged the students to work on projects to be presented there. Dr. Barneva introduced the forthcoming contest Hack Upstate offering $18,000 in prizes for apps that benefit Western New York community and is also sponsored by AT&T.
The President of the CS Club Collin Preston spoke about it and invited all students to join it.
Prof. Decker was conferred the Best Teacher of the Year Award.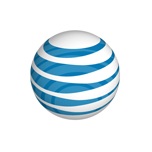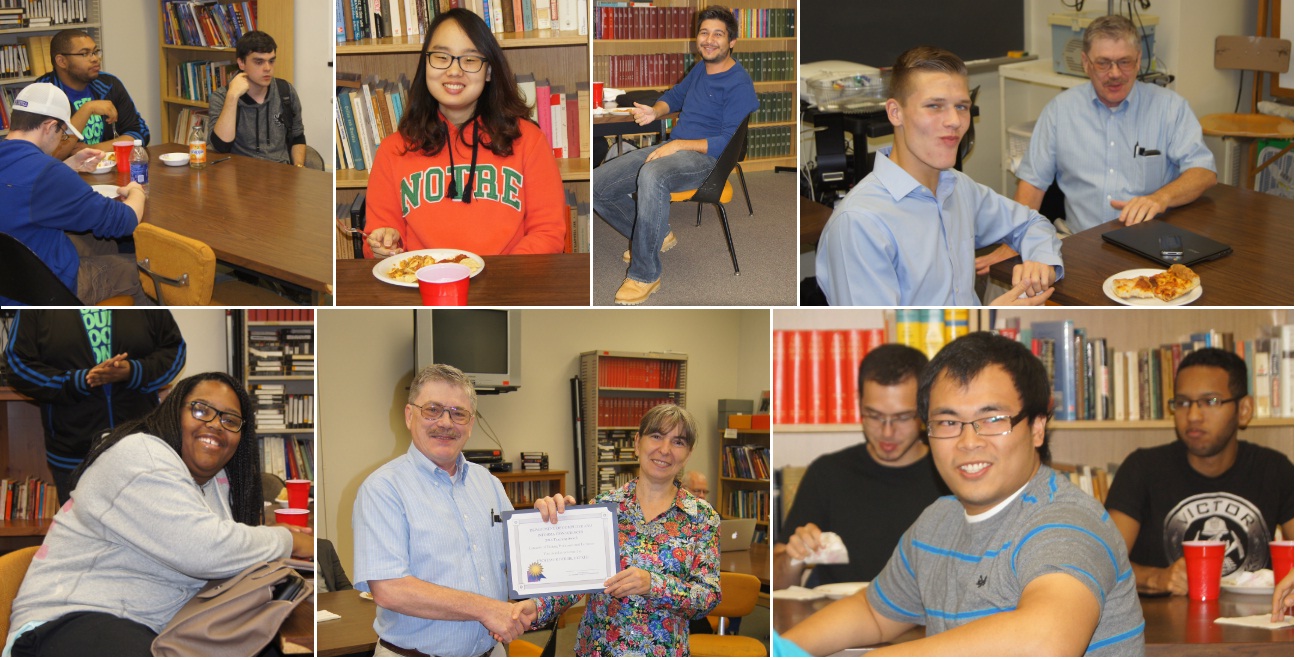 ---
The department welcomed 30 freshmen in Fall 2014. This way it almost doubled the enrollment from the previous year. With respect to the last year the number of students grew with 37 to 166 which is 22% growth from last academic year - the highest at Fredonia.
The statistics also showed that the retention rate of our students is 95% - the second best at the university.
---
The student Jason Davison applied for the Black Hat's Student Scholarship Program and was awarded a scholarship for over $2000 which allowed him to travel to Las Vegas in August and attend the conference. He came back with invaluable experience which he shared with his fellow students.
---
Over the summer Prof. Olson got an Ethical Hacker Certification. Congratulations!
From Wikipedia.org:
"An ethical hacker is usually employed by an organization who trusts him or her to attempt to penetrate networks and/or computer systems, using the same methods as a hacker, for the purpose of finding and fixing computer security vulnerabilities. Unauthorized hacking (i.e., gaining access to computer systems without prior authorization from the owner) is a crime in most countries, but penetration testing done by request of the owner of the victim system(s) or network(s) is not.
A Certified Ethical Hacker has obtained a certification in how to look for the weaknesses and vulnerabilities in target systems and uses the same knowledge and tools as a hacker."
---
Four students majoring in Computer and Information Sciences Julian Anjorin, Mohamed Sadek, Mitchell Skomra, and Daniel Sturniolo went to a Summer School at Jiaotong University of Beijing, China on a scholarship covering their tuition, room, and board, and for three of them even their airfare. More information can be found here.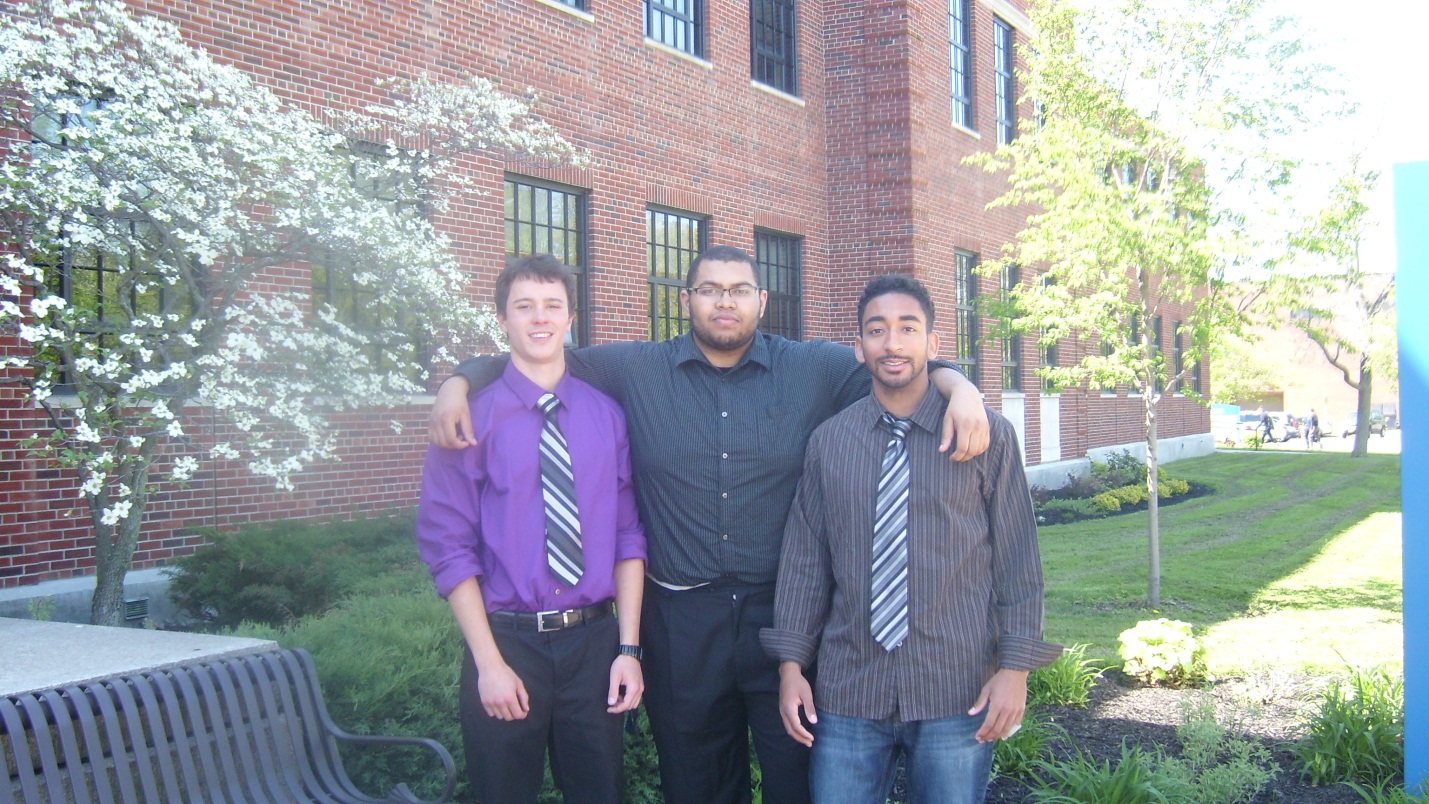 ---
The student Collin Preston was elected as the CS Club President and William Cavaretta as the Vice-President. Congratulations!
---
The department welcomed the new tenure-track faculty, Dr. Scialdone, who will join the department in Fall 2014.
Dr. Michael Scialdone received his Ph.D. degree in Information Science and Technology from Syracuse University in May 2014. His master's degree is in Information Design and Technology from SUNY Institute of Technology, and his B.A. is in Communication Arts from Utica College of Syracuse University. Mr. Scialdone studies how specific characteristics of information computing technologies impact people's lives in business, higher education, and other contexts. As such technologies become increasingly ubiquitous, understanding their impact helps make better decisions about their use. Through his work, he hopes to be able to contribute actionable guidance to the design and development of computing technologies, as well as to help practitioners in organizations and education make informed decisions as to how to utilize the most appropriate tool for a given task.
Mr. Scialdone will be teaching two sections of CSIT 120 Introduction to Computer Science and one section of CSIT 107 Web Programming I in Fall.
---
Dr. Barneva published a book with Springer in co-authorship with Valentin Brimkov and Josef Slapal. The volume entitled "Combinatorial Image Analysis" constitutes the refereed proceedings of the 16th International Workshop on Combinatorial Image Analysis, IWCIA 2014, held in Brno, Czech Republic, in May 2014. The 20 revised full papers and 3 invited papers presented were carefully reviewed and selected from numerous submissions. The topics covered include discrete geometry and topology in imaging science, new results in image representation, segmentation, grouping, and reconstruction, medical image processing.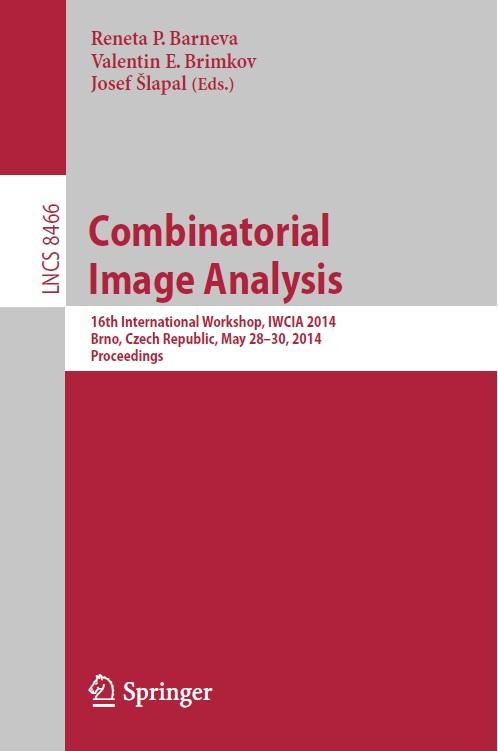 ---
Dr. Singh's abstract "Engaging and Educating Information Systems and Computer Science Learners in Virtual World" was accepted at the 8th Annual Teaching and Learning Conference: Framing the Future: Teaching, Learning, Advancing, which will be held at Fredonia on August 18, 2014.
---
Dr. Barneva served as co-advisor of the doctoral student Bilyana Stoynova who successfully defended her thesis on May 22, 2014. Dr. Stoynova is an assistant professor at the Technical University, Gaborvo.
---
Paul Frey, a 2010 alum, who graduated with a major in Computer Science and a minor in GIS has accepted a job offer with Google to handle their aerial imagery acquisitions. He will be moving to their headquarters in Mountain View, California. Currently, he is the Lead GIS Analyst for Rochester Gas and Electric. Prior to that, he was the director of GIS for Cattaraugus County.
This is the second recent alumnus who works for Google after Devin Grady who graduated in 2008 from The State University of New York at Fredonia and got a Ph.D. degree from Rice University in 2013.
---
Collin Preston was elected as a President of the CS Club.
---
The Annual High School Contest organized by Prof. Szocki was held on May 19, 2014. Prof. Olson gave an inspirational talk why everyone should be educated about contemporary technology. Dr. Tsetse conducted the Web Programming Contest, Dr. Singh - the Spreadsheet Contest, Prof. Olson - the Programming Contest, and Prof. Decker and Dr. Singh - the Scavenger Hunt. The Quiz Show, conducted by Prof. Szocki with the help of Dr. Tsetse and Prof. Decker, was as usual a lot of fun.
President Horvath visited all contests and gave stimulating talks to the students. Dean's Office provided the delicious breakfast and lunch.
The High School Contest is a wonderful annual event which helps us make computer and information sciences popular among high school students.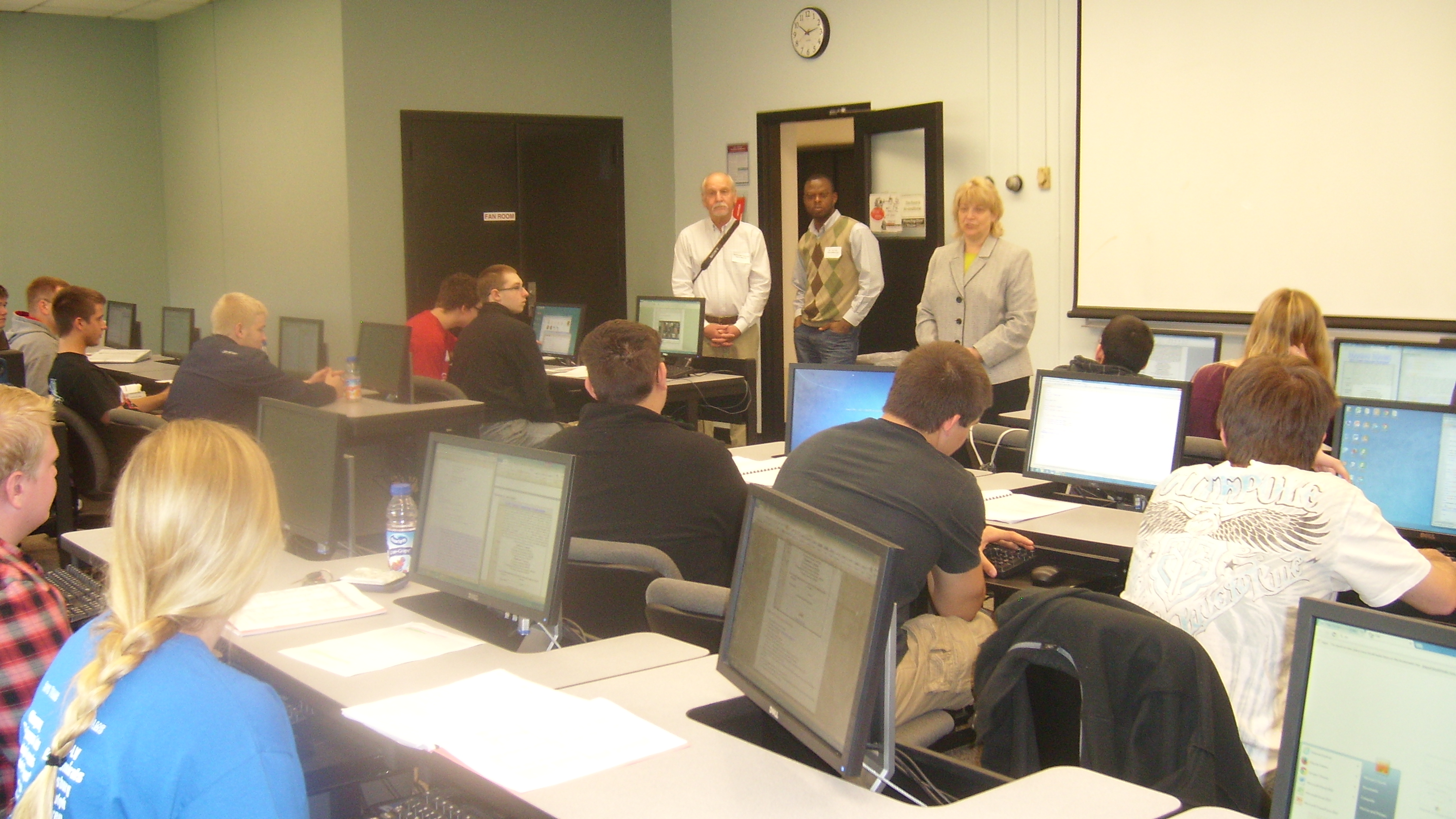 ---
The CS Team scored second among all SUNY schools at the programming contest held at the Consortium of Computing Sciences in Colleges – North Eastern Region, on April 25 and 26 at Providence College, RI.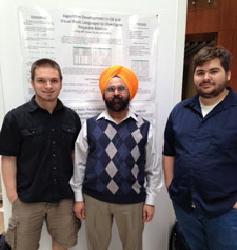 Pictured above are Jeffrey Swift - a senior from Livonia, the CS Team coach - Dr. Gurmukh Singh, and Nicholas Freville - a junior from Mayville. The third member of the team - Patrick Hodge - a junior from Fredonia is not pictured.
---
Basar Koc a former student in the department defended successfully his master's degree thesis at the University of Miami. Dr. Arnavut served on his master's thesis committee.
---
Dr. Singh's article entitled "Azimuthal structure of charged particle emission in 28Si-Ag/Br interaction at 14.5A GeV and 32S-Ag/Br interaction at 200A GeV", in collaboration with P. Mali, A. Mukhopadhyay, and S. Sarkar, has been accepted for publication in the International Journal of Modern Physics, Vol. E143, 2014.
---
Dr. Zubairi got two awards: $1,000 individual development award for participating in IEEE CTS conference to be held May 20-23 in Minneapolis as publication chair, workshop chair and author and presenter and $1,000 Faculty creativity and research award for summer research.
---
Department faculty are staying current with the new software and instructional techniques. On March 26, 2014 Dr. Barneva, Nazarenko, Singh, Tsetse, and Prof. Decker participated in a Workshop offered by Centage Learning about Skills Assessment Manager (SAM), "an interactive online learning environment that helps students master Microsoft Office skills and computer concepts that are essential to academic and career success. SAM engages students in self-paced learning of Microsoft Office applications – including Word, Excel, Access, PowerPoint, Windows, Internet Explorer, and Outlook, as well as technology concepts and issues."
It is meant to reduce student's expenses for hard copy textbooks and provide a simulated Microsoft Office environment, through which "the computer novices and experienced users are able to practice Microsoft Office tasks at the skill level that is most appropriate for them – from an observation mode that allows students to watch the task being completed before tackling it on their own, to an apply mode that allows students to complete the task without guidance and receive feedback. With SAM Projects, students apply their skills to creating real-world projects, such as flyers, budgets, and presentations."
"A student study guide report provides personalized remediation, linking students back to simulated practice of skills they have not yet mastered and to the related section of the e-book for additional information."
---
Dr. Arnavut has been invited to be a co-chair of the 11th International Conference HONET 2014 which will be held December 15-17, 2014 and hosted by UNC Charlotte with the co-Sponsorship of Charlotte Research Institute (CRI) and Technical Sponsorship of IEEE.
HONET 2014's main theme is "Photonics for Energy (PfE)" along with its legacy scope spanning all communication technologies, networks, security and e-applications as well as emerging/enabling technologies.
Congratulations!
---
On March 26, 2014, Dr. Wenliang (Kevin) Du from EECS Department, Syracuse University visited the department and gave a talk entitled "Enhancing the Security of Android Phones," a topic that is very important in light of the pervasive use of Android smartphones.
In his talk Dr. Du first gave a brief tutorial on smartphone security, covering some of the key security features in iOS and Android, as well as how they can be attacked. Then he focused on the research problems that he is trying to solve with his graduate students. Dr. Du also gave information and distributed materials about the graduate programs at Syracuse University. Dean Kijinski introduced the speaker, whose lecture was very well attended by students and faculty from CIS Department and all campus.
After the talk there was there was pizza and drinks arranged by Prof. Olson and plenty of lively conversation. Many students got inspired by Dr. Du's talk to pursue a career in computer security or to continue their studies at graduate level.
---
Prof. Olson's course on Hacking, Surveillance, and Privacy was approved as an honor course. Congratulations!
The course will examine the many of the societal issues and concerns related to the pervasive integration of computer technology into our everyday lives. Students will be taught basic principles of IT and networking which will be quickly expanded on through the presentation of open-source, freely available computer security tools. Through tightly controlled demonstrations, students will learn why hackers frequently say that computer security is a fiction. Once students have a foundation in the mechanisms used by hackers to circumvent security, discussions will shift to a focus on the societal questions surrounding computer security such as the relationship between computer security and free speech, technological surveillance, cyber war, and privacy.
---
Prof. Olson and his students in the course CSIT 463: Introduction to Digital Image Processing and Computer Vision developed a music visualization tool. No MIDI files were used and each pixel is being drawn via code. The height of each bubble is determined by the frequency of the note being played and the size of each bubble is determined by the duration of the note being played. Coded in C# using Visual Studio 2012. Click on the image to see the video.
Special Thanks To: Eugene Nicks (For music translation), Donald Abdullah-Robinson (For writing an awesome drawing algorithm), Mark Mackey and Jeffrey Swift (For some great ideas realized later on).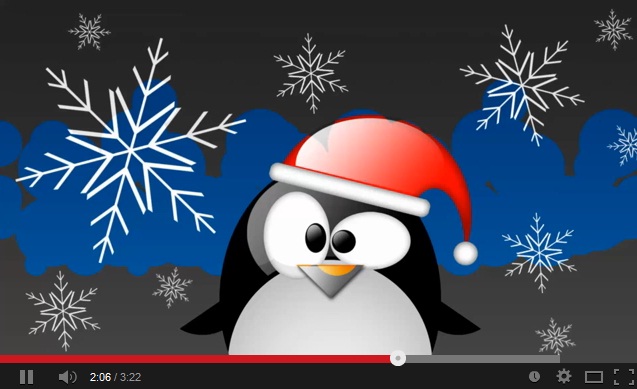 ---
Dr. Gurmukh Singh in co-authorship with P. Mali, A. Mukhopadhyay and S. Sarkar published the article "Wavelet analysis of shower track distribution in high-energy nucleus-nucleus collisions" in the Journal of Advances in High Energy Physics, Research ID 759176, Vol. 2013, 1-13 (2013). The paper employs the technique of continuous wavelets to discover patterns in relativistic energy nuclear collisions from experiments conducted at Brookhaven National Lab (BNL), Upton, NY and the European Center for Nuclear Research (CERN), Geneva, Switzerland. The technique of continuous wavelets has also been used to recognize patterns in data communications. Wavelet technique (also called wavelet theory or just wavelets) has also attracted much attention during recent years in signal processing. Althouh it is not a new theory in a sense that many of the ideas and techniques involved in wavelets (sub-band coding, quadrature mirror filters, etc.) were developed independently in various signal processing applications, it has been successfully employed in a number of practical applications such as transient signal analysis, image analysis, communications systems, and other signal processing fields.
---
Two computer and information sciences students, Nicholas Freville and Adam Toth have assembled a Beowulf cluster, comprised of three tiny computers called Raspberry Pi's, that work in tandem to solve complex problems.
With 512 MB of memory, each computer – about the size of a credit card and encased in a hard plastic case -- is as powerful as a smart phone, Toth explained. There is no keyboard, but these devices can perform a variety of functions when hooked up to a monitor and keyboard.
A Beowulf cluster is a parallel computing system achieved by linking normally identical, commodity-grade computers into a small local area network (LAN). The result gives a huge boost of power despite using inexpensive, personal computer hardware.
"These computers are not high-performance machines, but when clustered together, their performance is boosted," explained Dr. Junaid Zubairi, who supervised the class project undertaken by Toth and Freville.
The news was featured in the Campus Report. More can be found here.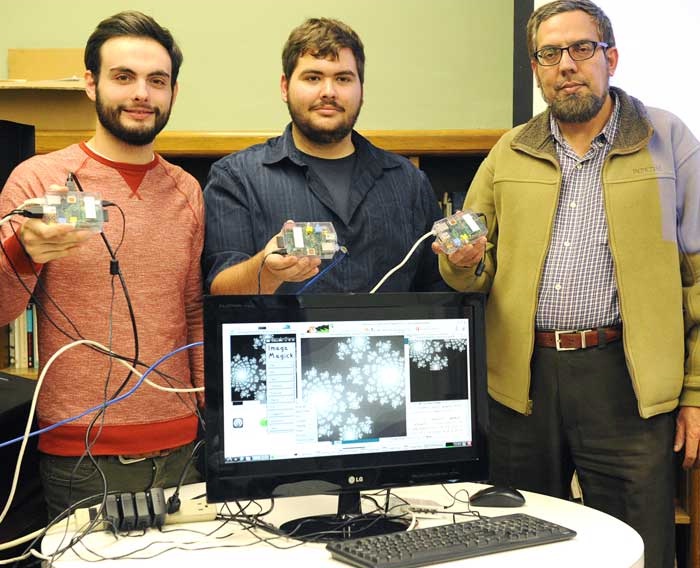 ---
Dr. Juanid Zubairi received an Instructional Incentive Award for over $1000. Congratulations!
---
Dr. John Hansen designed a communication system for satellite launched into orbit. The Minotaur I rocket launched by NASA from its Virginia facility in November is carrying a unique satellite that will communicate using a digital interface system designed by Dr. Hansen.
The rocket was carrying its main payload and 29 miniature satellites ("picosats") including the CAPE-2 satellite, which was constructed by students at the University of Louisiana at Lafayette. In order to provide digital data communications, CAPE-2 contained an onboard system designed by Hansen. The satellite measures just 10 cm (4 inches) on each side and weighs just over two pounds. It is capable of converting text to speech, tweeting, sending email, repeating voice messages, transferring files and collecting data from buoys in the Gulf of Mexico.
Dr. Hansen's digital data interface system, called "TNC-X" has been used in digital communications systems in over 40 countries, often to support first responder teams preparing for disaster situations. For the Cape-2 project, Dr. Hansen modified the design so it would be appropriate for use in orbit. TNC-X interfaces with the on-board computer and the satellite's radio to provide a command and control interface to the ground command station as well as transmit telemetry, and digital communications such as email and tweets.
Dr. Hansen offers a course on Programming for Embedded Microcontrollers in which the students build a series of embedded projects of increasing complexity. He is a recipient of Teacher of the Year department Award.
From Campus Report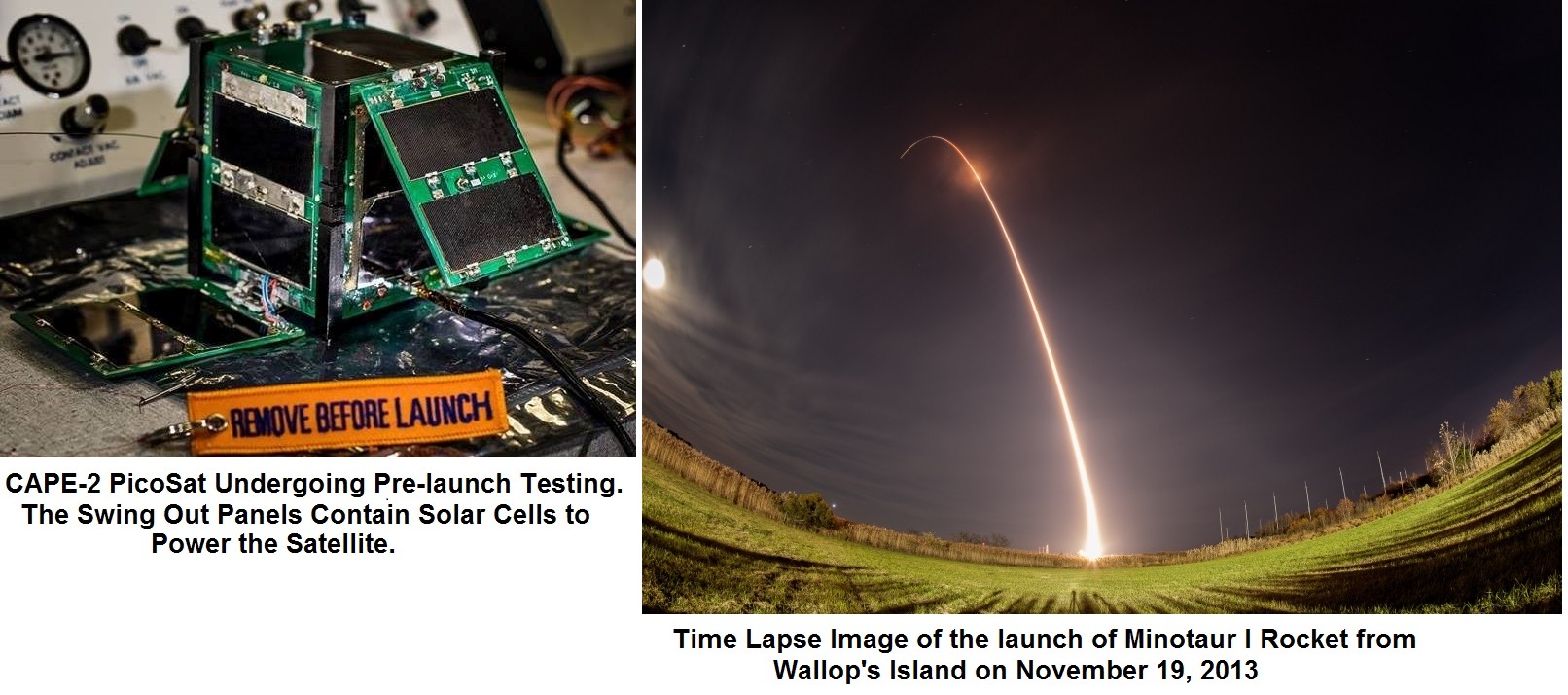 ---
Prof. Robert Olson gave a workshop on C# to department faculty. He presented many features, including work with linked lists, applications for image processing and software he developed for data mining. The faculty enjoyed the workshop and found the applications very useful for their professional development.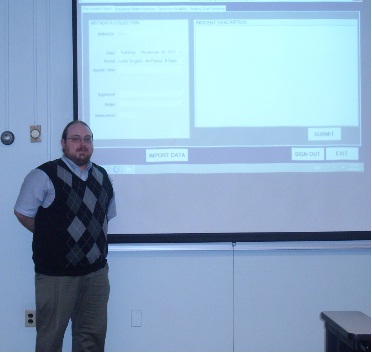 ---
The Department alumna Georgie Fu gave a keynote address at the recognition ceremony of the The State University of New York at Fredonia chapter of Golden Key International Honour Society which was held Nov. 10, 2013 at the Williams Center Multipurpose Room. Georgie Fu is a 2012 summa cum laude graduate, SUNY Chancellor's Award for Excellence recipient, and a former Golden Key chapter president. She was featured by the Campus Report.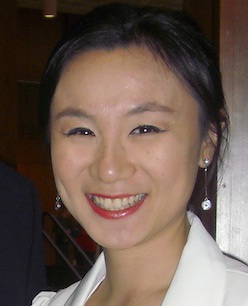 The Department of Computer and Information Sciences became 10 year old! Prof. Cole invited the faculty to get together and celebrate the event at Applebees.

---
On October 12-13, 2013 six students from the department participated in the programming competition HackUpstate, sponsored by Syracuse University and SUNY Oswego and hosted at the Syracuse Technology Garden. The goal of the competition is to build the best product possible in only 24 hours and then give a presentation on it. Students from nine colleges, including Fredonia, attended as well as many professionals from various corporations. The NYS Chief Technology Officer attended all the presentations given.
In 24 hours Aaron Chan, Daniel Coffaro, Nicholas Freville, Jason Guy, Jeffrey Swift, and Robert Szkutak built a web-based video game in HTML5, CSS, and Javascript. They wrote tools to help them develop the algorithms of the game in C++. They also used PHP code hosted on the department student server Pizza to have the game send a text message to the cell phone of the person playing the game.
The presentation of the team is available here. The news was featured by Syracuse local newspapers.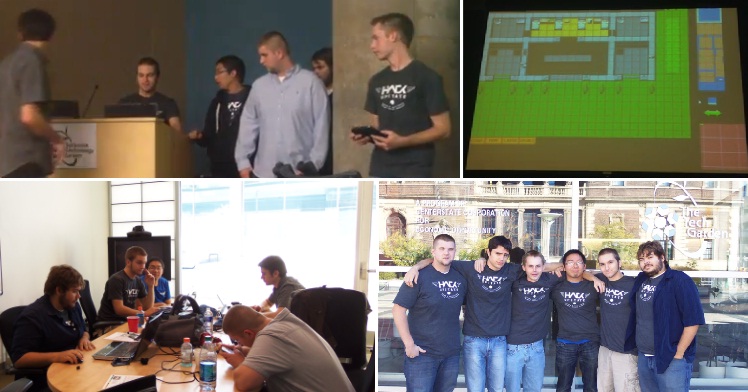 ---
On October 4, 2013 the department held a Student-Faculty Party. It was attended by more than 40 students who mingled with the faculty and conversed informally. Drs. Barneva, Nazarenko, Tsetse; Profs. Cole, Malayny, Olson, Szocki, and Ms. Austin took part in it. They presented their scholarship and courses to the students. A special guest was Associate Dean Roger Byrne. He talked about the role of sciences in today's education, about the ever-changing area of Computer and Information Sciences, and the innovative courses the department offers. The President of the CS Club, Rob Szkutak, talked about the club activities. Prof. Cole was honored for a third time in a row with the Best Teacher of the Year Department Award. Everyone enjoyed the refreshments and the pizza provided by the main organizer - Prof. Szocki.

---
On October 3, 2013, Prof. Jan Pavlik from the Institute of Mathematics of the Faculty of Mechanical Engineering, Brno University of Technology, Czech Republic visited the department and gave a talk on "Pareto Optimality and Its Geometric Applications." He explained the general principle of Pareto Optimality as a property of significance with respect to binary relations. Then, he showed how this universal tool can be used for description and analysis of various situations. He showed some examples and an instance of the principle in geometry. Its further investigation leads to various results which can be possibly applied in geography and related sciences.

---
The students Zachary Daily, Brian Rashty, Justin Soderberg and Robert Szkutak and Profs. Malayny and Olson created a program concept designed to combat bullying in classrooms by allowing teachers to collect data about bullying incidents throughout the school – data which can be used to alter classroom layouts to lessen the likelihood of a reoccurrence. They presented a paper at The 6th International Conference on Educational Data Mining (EDM 2013) which was very well received. Their work is featured at The Statement Magazine.

---
Dr. Singh (together with Ashwini Kumar and B. K. Singh) published the article "Systematic study of multiparticle production in nucleus-nucleus interactions at 14.6 A GeV, in the Journal of Physics, Indian Academy of Sciences, Vol. 80(1), 103-1115 (2013).
---
Dr. Barneva gave a keynote talk "Education in computer science and the role of the teacher in the environment of open educational resources" at the 6th ESRI Conference "The Education and Scientific Research in the Information Society" which was held in Plovdiv, Bulgaria May 30-31, 2013. The conference was sponsored by the Association for the Development of Information Society, The Institute of Mathematics and Informatics of the Bulgarian Academy of Sciences, and the University of Plovdiv "Paisii Hilendarski."
Open Educational Resources (OER) are a new phenomenon that may significantly impact higher education and the occupation of university professors. On the other hand, OER have a number of advantages, including adaptive learning and an automatic analysis of the learning process data that may lead to improvement of the curriculum. Dr. Barneva examined the current state-of-art in higher education and the related problems. She shared her reflections on the impact of the new means on the education in general and on the education in computer science and its specifics, in particular. Her work has been featured in Campus Report.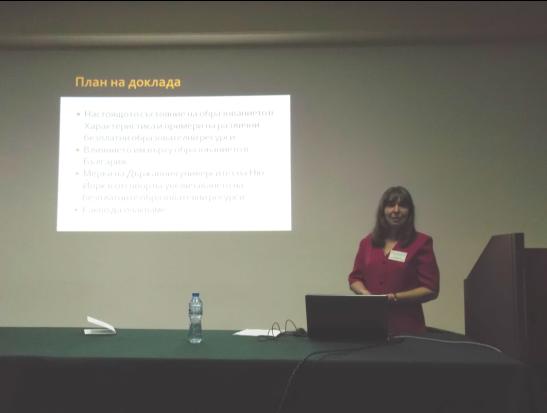 ---
The new edition of the High School Contest was held on May 20, 2013. Fifty eight high school students from six regional schools participated in the event. There were contests in programming, spreadsheets, web design and a scavenger hunt. Many department faculty and students were involved. Prof. Szocki provided the overall organization and logistics, served as a coordinator and judge of the quiz show and photographer, Dr. Arnavut served as Scavenger Hunt judge, Dr. Barneva gave a presentation to teachers, Dr. Singh wrote the questions of Excel contest and served as a judge, Prof. Decker served as judge of the HTML contest and quiz show, Prof. Olson wrote the questions for the programming contest and served as a judge. Four student helpers were also involved: Jessica Niemi served as Excel judge and photographer, John Malayny wrote the HTML questions and served as judge, Patrick Hodge and Robert Szkutak served as HTML judges, and Profs. Cole and Pingitore served as high school student coaches and brought teams. The event was sponsored by Dean's Office. Some pictures of the event are below.

---
On May 18, 2013 the Commencement was held. This year the graduating class was unusually large: over 30 students graduated in Spring 2013 and 15 in Fall'12.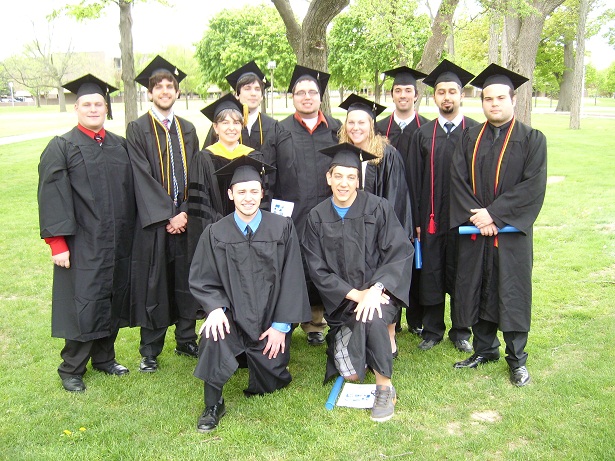 ---
As every year the department held its Honors and Graduation party at the end of the year. The following students were honored:
Andrew Cavaretta - Maytum scholarship
Collin Preston - John Beck scholarship
Andrew Morrison - Maytum scholarship
Aaron Chan - Feng Chiang scholarship
Amanda Sutter - Debbie J.Joy scholarship
Robert Szkutak - Maytum scholarship
Jaikub Smith - Maytum scholarship
Nicholas Freville - Maytum scholarship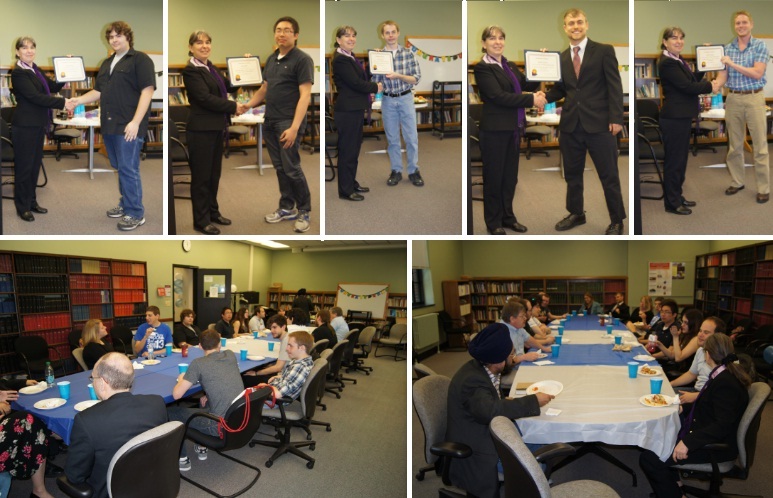 ---
Prof. Olson and the students Zach Daily, John Malayny, and Rob Szkutak have the paper "Project CASSI: A Social-Graph Based Tool for Classroom Behavior Analysis and Optimization" accepted to the 2013 International Conference on Educational Data Mining (EDM 2013, https://sites.google.com/a/iis.memphis.edu/edm-2013-conference/) in Memphis.
---
The University Student Research and Creativity Exposition was held on May 2, 2013. The department presented 18 projects developed by 19 students:
A Study of Rubik's Cube and Its Implementation
Efe Alacamli, mentor Dr. Arnavut
 
A Study of Rubik's Cube and Its Implementation
Efe Alacamli, mentor Dr. Arnavut

Survey of Biometric Recognition Systems
Namik Berk Cakmak, mentor Dr. Arnavut

Shortest Path Algorithms for Robotic AI
Erdinc Masat, mentor Dr. Arnavut

Distributed BACI Race Simulation
Richard Parenti, mentor Dr. Junaid Zubairi

Career Opportunities in Computer and Information Sciences
Efe Alacamli, Erdinc Masat, mentor Dr. Barneva

Developing Flight Routing Module for Distributed Flight Tracker
Richard Parenti, Jeffrey Lewandowski, mentor Dr. Junaid Zubairi

Applying K-means Clustering to the Social Graphs of Student Classrooms
Robert Szkutak, mentor Prof. Olson

Evaluating Classroom Diversity Using Social Networking Analysis
Zach Daily, mentor Prof. Olson

CASSI: Development of an Efficient Classroom Sorting Heuristic
John Malayny, mentor Prof. Olson

Web Interface for Education Decision Support System
Justin Soderberg, mentor Prof. Olson

Disk and System Performance with Bonnie++ and Nbench
Mark Mackey, mentor Dr. Junaid Zubairi

3G Sensor Transmission
Daniel Coffaro, Robert Lavin, mentor Dr. Junaid Zubairi

Interactive Applications of MS Excel and MS Visual Studio .NET 2010
Brandon Artymowycz, mentor Dr. Gurmukh Singh

Simulation of a Projectile and Random Theory of Rolling Dice
Timothy Aselin, mentor Dr. Gurmukh Singh

Game Programming,
Jeffrey Swift, Nicholas Freville, Patrick Hodge, mentor Dr. Gurmukh Singh

Algorithm Development to Investigate Compatibility of Three Software Systems
Ankit Ahuja, mentor Dr. Gurmukh Singh

Monitoring Users and Internet Service Providers for Fair Use
Ankit Ahuja, mentor Dr. Junaid Zubairi

Processor Scheduler Simulator
Kyle Smolinski, Ankit Ahuja, mentor Dr. Junaid Zubairi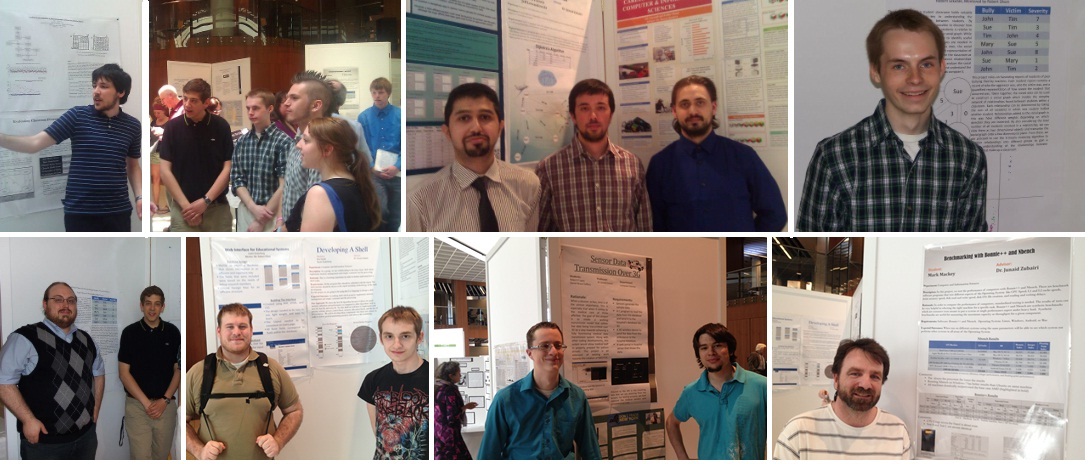 Some memorable moments.
 
---
The paper "Lossless Compression of Dithered Images" of Dr. Ziya Arnavut and the former double major in Computer Science and Computer Information Systems Basar Koc was accepted for publication in IEEE Photonics Journal.
---
On April 11-13, 2013, the CS Programming Team participated in the CCSC North East programming contest led by Dr. Singh. Prof. Olson mentored two student works accepted for presentation at student poster session at CCSCNE.

Pictured from left to right: The CS Team and its mentor Dr. Gurmukh Singh, Nicholas Freville, Jeff Swift, Patrick Hodge. Zach Daily presents his poster.
---
On March 26, 2013, members of the Silver Creek Cub Scout Pack 252 visited the department of Computer and Information Sciences. The scouts earned the Computer Belt Loop and Computer Academic Pin by completing a series of required activities and had the chance to get acquainted with Fredonia computer facilities. Scouts did the activities under the guidance of Prof. Greg Cole.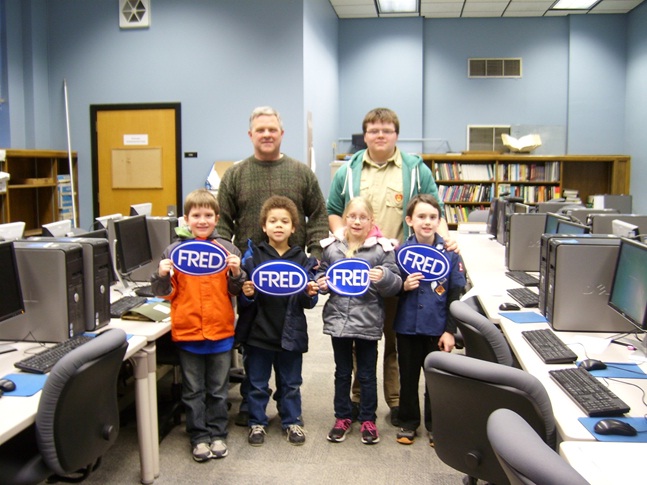 Pictured from left to right at the front line: David Sheldon, Jeffrey Brown, Faith Sheldon, Nico Crino, and in the back Mr. Greg Cole, and Trevor Cole.
---
On March 22, 2013, Ms. Amy Leclair, Fredonia's Coordinator of Advising and Liberal Arts, gave an advising workshop to the department advisors. "According to the National Study of Student Engagement in 2005, the quality of academic advising is the single, most powerful predictor of satisfaction with the campus environment at 4-year colleges," Ms. Leclair said. She considered various topics, including advising students with academic difficulties and international students.

The department understands that advising is a team effort and takes undergraduate student advising very seriously. Faculty were excited to learn new information and how to handle some special cases.
---
On March 8, 2013, Dr. Daisuke Hara gave a talk at a join department seminar and CS Club meeting entitled "A Probabilistic Approach to the Syllable Formation of Japanese Sign Language." Dr. Hara is a professor at Toyota Technological Institute - Japan. He got his Ph.D. degree from the University of Chicago under the mentorship of the famous professor John A. Goldsmith. He is the author of several publications in the field of linguistics.

The talk was attended by Drs. Barneva, Singh, Profs. Olson, Szocki, and several students.
---
On March 2, 2013, faculty and students of the Department of Computer and Information Sciences participated in the first Science Day organized by the College of Arts and Sciences. Dr. Barneva presented the programs and Dr. Zubairi gave a talk on Cyber Security. The President of the CS Club, Rob Szkutak, spoke about student experience on campus and about his research. Nick Freville presented his work with Blender on infinite cities for the purposes of game development.
---
Dr. Singh has his work "Developmental Education through Digital Technologies and Techniques in Natural Sciences" accepted as a poster presentation at the 22nd Annual Conference on Instruction & Technology (CIT 2013) to be held May 21-24, 2013 on the campus of SUNY IT, Utica, NY. He has been awarded a scholarship by the SUNY Faculty Advisory Council on Teaching & Technology (FACT2) and the CIT Planning Committee, toward the conference registration.
---
Dr. Barneva served as invited speaker at the 15th International Conference "Humans and Computers" held on February 11-12, 2013 at the University of Shizuoka, Japan. The conference attracted participants from three continents - America, Asia, and Europe. There were two sessions in satellite sites – at the University of Aizu, Japan and Düsseldorf University of Applied Science, Germany.
Dr. Barneva's talk was on Space and Time Efficient Algorithms in Imaging Sciences. Currently, due to the expansion of digital image acquisition, there exist large databases and digital warehouses of images in medicine, security, geosciences, astronomy, metallurgy, and many other fields. In order to take maximal advantage of these huge databases, time- and space-efficient algorithms are required. She considered some examples of such algorithms in imaging sciences. More information can be found in the Campus Report.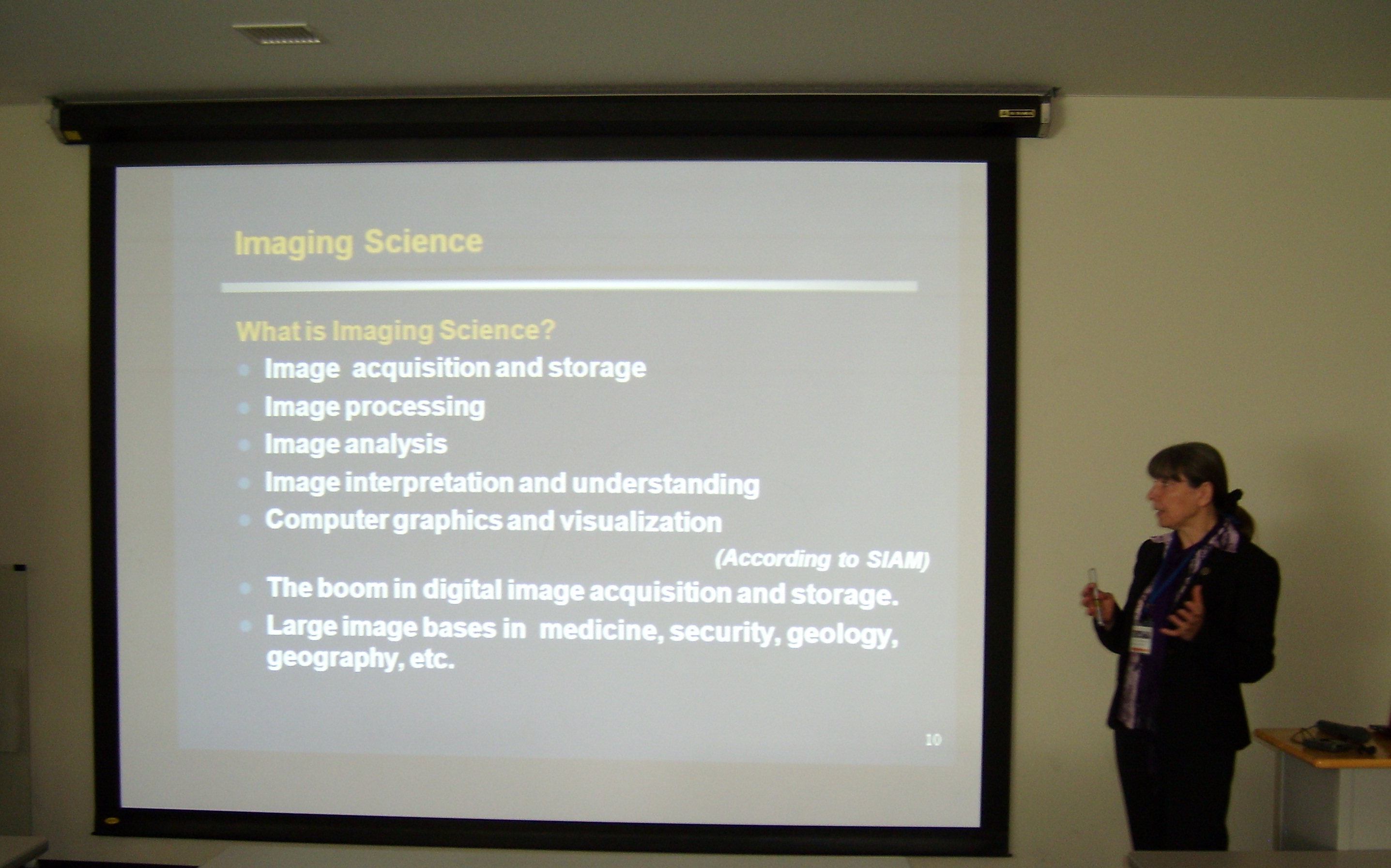 ---
Prof. Mendez received a grant from Carnahan Jackson Foundation to develop free textbook for the students in the courses Web Programming I and II. The grantor's desire is to save students money on textbooks purchase and make the courses more affordable. Prof. Mendez is with the department since 2008 and he has been teaching the courses on web programming very successfully in a traditional classroom or online.